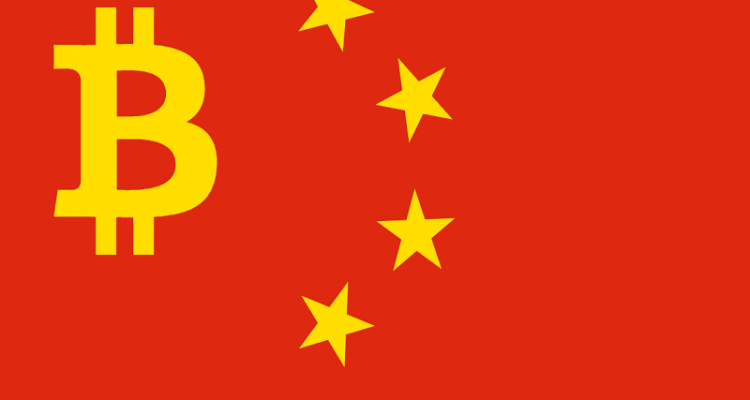 Bitcoins Energy Consumption An Unsustainable Protocol
https://blockgeeks.com/bitcoins-energy-consumption/
A Single Bitcoin Transaction Takes Thousands of Times More Energy Than a Credit Card Swipe
https://motherboard.vice.com/en_us/article/ypkp3y/bitcoin-is-still-unsustainable
Bitcoin energy consumption - unsustainable?
https://bitcointalk.org/index.php?topic=2378238.0;all
Bitcoin Electricity Consumption: Unsustainable Cryptocurrency
http://www.businessworld.in/article/Bitcoin-Electricity-Consumption-Unsustainable-Cryptocurrency/29-11-2017-133168/
Is Bitcoin Unsustainable, and How Can It Be Made Sustainable?
https://bitcoinmagazine.com/articles/bitcoin-unsustainable-can-made-sustainable-1436386739/
All this talk of power consumption has led me to question a few things. Namely who actually controls Bitcoin? While outwardly it appears as though Bitcoin is a decentralized supply and demand priced currency in the hands of the people and thus immune to change I wonder how much truth there actually is to this.
As we have seen recently in regards to the high amounts of infighting and backbiting within the mining community, BTC is somewhat difficult to change but perhaps it is much easier to just shut down.
I say this based on the fact that the Bitcoin networks electricity consumption is directly proportional to the hash power required to solve a block. Without electricity to solve the blocks and gain the rewards the network simply stops.
So we must ask ourselves; who controls the two most essential elements (electricity and hash power) needed for the functionality of the block chain?
It's not me, you or any other user that buys BTC, it's not Coinbase, Kraken, Gemini, Bitfinex or any other exchange. While your insatiable greed and often irrational demand for BTC fuel higher prices; does it matter? But wait, this is the part where you tell me that your desire to buy BTC drives up the price and consequently makes it more profitable to mine.
While this is true to a degree, Bitcoin is not the hypothetical perpetual motion machine that can do work indefinitely without an energy source. This kind of machine in any form is impossible, as it would violate the first or second law of thermodynamics.
As you drive up the price, you increase the volume (aka number of transactions) which in turn increases the mining power dedicated to it based on profitability, which in turn increases the hash rate difficulty and likewise the amount of power required to solve a bock. From this point the miners profitability scales in reverse as costs in terms of energy consumption, equipment will begin to eat away at earnings in order to solve increasingly difficult blocks.
It is, at this point fairly common knowledge that the economic expenditures required to successfully mine Bitcoin have pushed mining into fewer and fewer hands throughout the globe and into regions with the cheapest energy costs; namely China. It is unlikely that this trend will reverse anytime soon as Solar remains non feasible in terms of mining. As a result the mining pool will grow ever smaller and more centralized with time.
So who actually controls BTC? In order of influence over the network I would say the most powerful player is most likely the Communist Chinese Government as the vast majority of BTC is mined in China by special arrangement between miners and Chinese government regulated and/or nationalized power plants.
Secondly I would say miners as they only operate so long as it is profitable to mine BTC; no business enterprise can continually operate at a loss. It requires new capital above existing expenses to sustain and expand mining operations commensurate with block mining difficulty. In the case of BTC the new capital for miners comes in the form of appreciation in BTC price as well as mining fees caused by heavy traffic.
But let us not forget that there is a point of diminishing returns as the hashrate and required power consumption begin to eat into profit margins.
Of equal interest is the fact that China is a communist nation. With that comes the ideological belief of the nation state that people cannot govern themselves and thus it is the job of the government to confiscate property and centralize economic resources into the hands of the state to meet its intermediate goals and better direct the efforts of the population.
It then becomes entirely possible that a single decree from the Chinese government could halt the bitcoin network in near entirety. While it may seem unlikely, they have previously demonstrated through exchange closures that they can and will do as they please; whenever and however they see fit.
So let us make the wild assumption that some in the Chinese banking industry have ties to those high up in the Chinese Communist party (do note the sarcasm). Let's assume that the bankers and government officials feel threatened by Bitcoin. The bankers view it as a conduit to disrupting their financial stranglehold over the people. The government of China, being communist is pretty much anti Bitcoin by ideology in that self governance and control of one's own assets is bad.
Let's assume that there exists some twisted incestuous "good old boy" network between those in the Chinese Government and those in the Chinese banking industry.
Lastly let's assume that their not dumb, know the blockchain concept is profitable, but need a way to control it for their own benefit. Maybe they create their own Cryptocurrency based on block chain technology (crazy right) and begin to nurture it into life in order to further their own agenda.
So what would happen if the Chinese government arbitrarily said "piss on Bitcoin" cut the power, seized equipment and generally acted in a communist fashion by using its powers to assimilate all things independent of the nation state?
Firstly, the sudden drop in hashpower would drop transaction speeds proportionate to the amount of hashpower lost. A loss of half the power would increase block intervals from 20 minutes to 1 month. A loss of 80 percent or so would push 2 hour block intervals into the realm of a year to solve. This sudden loss in hashpower would send transaction fees into the level of ridiculous.
At this point another scenario presents itself, let's say the Chinese Government decides to throttle the network, as the new exorbitant fees would encourage mining in other areas. So they give and take just enough to slowly strangle the network with one hand and prevent alternative mining solutions in other areas, and with the other hand they put forth a coin that they control.
I know all of this sounds rather fantastic, but consider this. In order for Chinese miners to operate they must align themselves with the political ideologies of the government under which they operate. As a result any and all profitability they hope to attain is solely dependent upon their ability to maintain a positive mutually beneficial relationship with government officials and those in power.
The continuing consolidation of miners into smaller and smaller groups as a result of Bitcoins Proof of Work Concept begins to chip away at its outward appearance of a decentralized currency of the people, a way to set us free, be our own bank etc. The reality is that Bitcoin miners are controlled by those that control the power. Since governments control the power they comprise the asses that must be kissed and palms that need greased by miners if they wish to continue operations.