OnePageX - The Simple Cryptocurrency Converter!

OnePageX Launching!
Who we are.
OnePageX is an online cryptocurrency to cryptocurrency converter. With a recently launched beta, we are excited to bring a simpler alternative to the cryptocurrency community. We offer the largest selection of cryptocurrencies online, and aim to keep expanding our offering.
Vision
We believe that ease-of-access is important to a thriving economy. With this in mind, it is our vision to continue adding cryptocurrencies to our selection in order to satisfy every potential users' needs.
Live Beta - Fully Functional
Our beta is live! Users can already use OnePageX to start converting!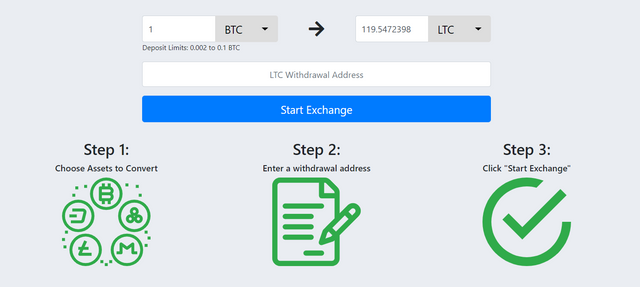 As the instructions suggest, simply enter what your converting from, to and the withdrawal address! OnePageX will generate an address where to deposit your assets. Deposit limits are clearly outlines, and an up to date estimate is provide as the sum is entered.
Key Features
No sign-up.
Largest selection of currencies!
Simple interface.
OneBox Widget Integration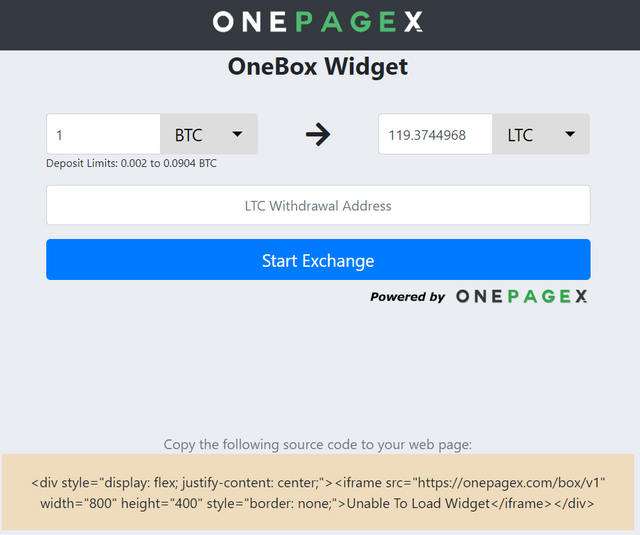 Future Updates
We will be making continuous updates and adding features moving forward. We welcome community feedback and hope to make a positive impact
Thank you for taking the time to read this. Please let us know if you have any questions!