Time: 8.22 A.M. / GM+2 / 05 Sep 2018 – Wed.
Recapitulation
Bitcoin price stands in rather Tight Range and keep its steady climb recently inside the Bullish Channel shown on below 4H Chart supported by EMA50.

Divergence With MACD looks like bullish dynamic pressure, but most likely once 7.497K will be hit, a Retracement should start towards 6.880K !
Market Factors
SEC denies bitcoin ETFs because applicants do not fit Industry Archetype.

Traders are still on edge when it comes to the bitcoin ETF ruling from the SEC due later this month. Keep in mind, Approval could lead to another leg higher for Bitcoin while Rejection might lead to dips.

Line, Japan's largest messaging app, has launched its own cryptocurrency.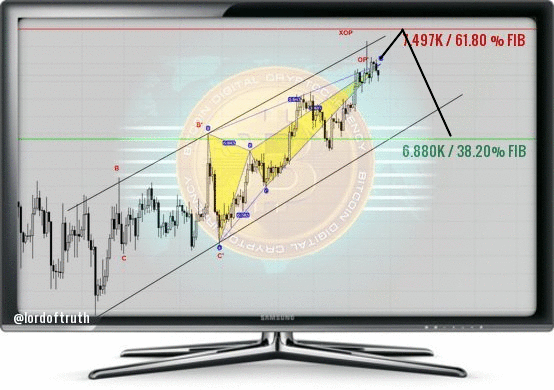 Technical
In our previous post / 692 / we had forecast the trading range will be between 6.880K & 7.497K. The intraday low was 7.270K and the high was 7.415K.

The short term trend still Bullish but conform 4H Chart, the last upside leg takes the shape of Butterfly, this butterfly accompanied by MACD Divergence suggests that once 7.497K will be hit, a retracement should start towards 6.880K !

RSI signals bullish exhaustion, and Stochastic indicates that the buyers might take a break.
Sentiment
The trend is Bullish,
unless breaking 6.880K and hold below it !

Support 1: 7188.000 level.
Resistance1 : 7497.00 level.
Support 2: 6880.000 level.
Resistance2 : 7635.000 level.
Expected trading for today:
is between 6880.00 and 7497.00.
Expected trend for today :
Bullish.
Medium Term:
Neutral.
Long Term:
Bullish.
The low of 2018:
5782.00 / Fundamental Barrier / Done.
The high of 2018:
11700.00 / Expected!
The low of 2019:
6600.00 / Expected!
The high of 2019:
25000.00 / Expected!
Writing a series means playing a long game,
investing considerable time and effort up front in
hopes of considerable returns down the road.
If you believe, that our little blog is useful for you,
consider purchasing us a box of beer to BTC Address:
3AmNtmR5F9RkACUyec9wTy2a1EP6B54t66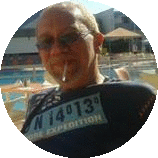 YOU SHOULD NOT TAKE ANY MATERIAL POSTED ON THIS BLOG AS RECOMMENDATIONS. TO BUY OR SELL BITCOIN OR ANY OTHER INVESTMENT VEHICLE LISTED.
If You are New in Trading  --> Read Trading Education Center / Volume I.
What You Know About --> Fibonacci Retracement in Trending Market.
If You Like To Read About Syrian War --> Click Here!