Time: 8.13 A.M. / GM+2 / 22th July 2018 – Sun.
In our previous post / 659 / we had forecast the trading range will be between 7.000K & 7.650K. The intraday low was 7.271K and the high was 7.486K.

After holding steady above 7.400K for a few days Bitcoin price has fallen back to 7.271K and the price start again to consolidate to avoid the downside situations again, trying to make a way for 7.650K resistance, where we believe that a further declines around 7.650K could happen for dropping towards 6.842K again as Most likely Bears will regain the control facing a selloff around 7.650K.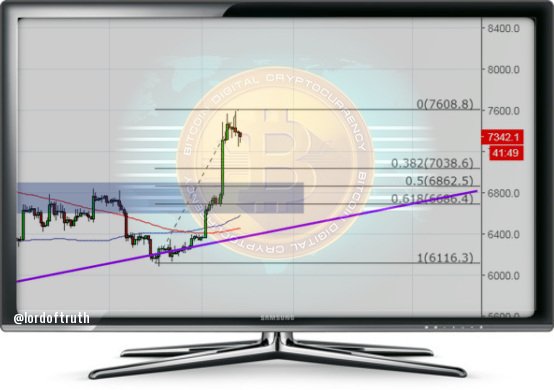 Most likely a Pull Back after testing 7.650K ( The top of Nov 2017 ) will be in play, towards 6.842K.

Conform Weekly Chart is so early to believe that, the bear market is over, so we must be cautious as the Weekly Setups stands the same.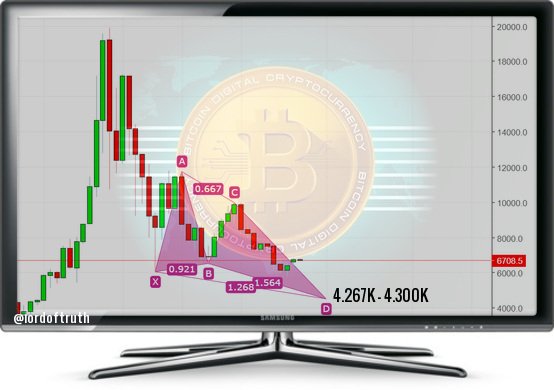 Sentiment
Based on the above
The trend is Slighty Bullish for today.

Support 1: 7050.000 level.
Resistance1 : 7650.00 level.
Support 2: 6842.000 level.
Resistance2 : 8250.000 level.
Expected trading for today:
is between 7000.00 and 7650.00.
Expected trend for today :
Slighty Bullish.
Medium Term:
Bearish.
Long Term:
Bullish.
The low of 2018:
4267.00 / Expected.
The high of 2018 (BitcoinTrader's Year):
14469.00 / Expected.
The low of 2019: ???
The high of 2019 (Bitcoin Holder's Year):
36000.00 level / Expected.
YOU SHOULD NOT TAKE ANY MATERIAL POSTED ON THIS BLOG AS RECOMMENDATIONS. TO BUY OR SELL BITCOIN OR ANY OTHER INVESTMENT VEHICLE LISTED.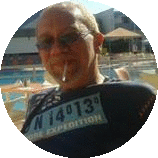 Writing a series means playing a long game,
investing considerable time and effort up front in
hopes of considerable returns down the road.
I'm so proud of my little blog, and so grateful to all of you
for support to keep it going.

If You are New in Trading  --> Read Trading Education Center / Volume I.
What You Know About --> Fibonacci Retracement in Trending Market.
If You Like To Read About Syrian War --> Click Here!