Time: 8.41 A.M. / GM+2 / 19 Apr 2018 – Thurs.
Market Factors
Bitcoin market remains volatile and it is well be connected with the US tax deadline. As the tax day passes, Bitcoin price could stabilize somehow, so a growing chance of extending its recovery from low at 6.49K to 8.64K is expected. Technically, It s important for bitcoin to keep above 7.55K in order to escape a more sell-off in near future towards 7.24K.

Hurst Time Cycles show how dangerous and manipulated bitcoin market has become. The solid black line corresponds to the main, dominant trend cycle operating on bitcoin price, while the green and yellow ones represent the medium and short-term cycles, being points of entry. We can observe how suspicious and short-lived are those spikes relating to this week artificial maintenance of the 8.4k range. The below graphic shows how unsustainable the current levels are.

The reason why I will stay out of the market
waiting the end of this dangerous times!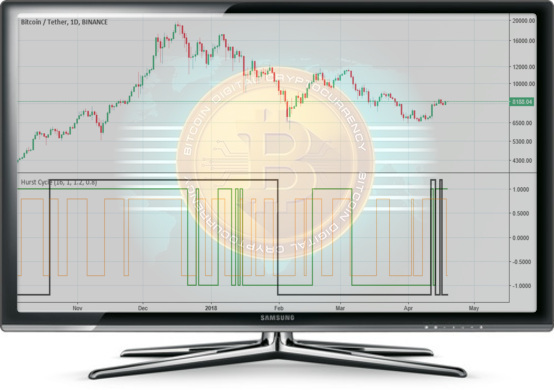 USD demand remains supported, as bond yields are rising on renewed prospects of tightening due to mostly upbeat data and hawkish FOMC remarks, and the developments in the cryptocurrency space and lingering geopolitical risks have kept bitcoin price supported.

Investors will reopen their long positions but most of

"Buyers could be waiting to join in on a pullback."
Technical
In our previous post / 566 / we had forecast the trading range will be between 7.55K and 8.64K. The intraday high was 8.28K and the low was 7.87K.

Bitcoin price continues to rise gradually to 8.64K , to keep the bullish trend valid supported by the EMA50, RSI, Stochastic and Oscillator. But as we had mentioned in our previous posts, the price will face big difficulty to clear the monster resistance at 8.64K.
The reason why I believe, there are short-term bearish risks for Bitcoin, while its longer-term prospects look more constructive, despite the continued regulatory crackdown around the globe.
Sentiment
Based on the above a pull back to the pivot 7.55K might be on the cards, and the price might also test 7.24K ( Short term target 6.95K - 7.38K ) before the continutaion of the bull run.

The trend is slighty bullish as long as we are above 7.24K, while it seems as though 6.49K is going to hold in the long run for the majority of 2018.

Traders can continue to hold their long positions with stop loss at 6.49K.
Support 1: 7550.000 level.
Resistance1 : 8640.000 level.
Support 2: 7240.000 level.
Resistance2 : 9122.000 level.
Expected trading for today:
is between 7550.00 and 8640.00.
Expected trend for today :
Slighty Bullish.
Medium Term:
Neutral.
Long Term:
Bullish.
The low of 2018:
5947.00.
The high of 2018 (BitcoinTrader's Year):
13660.00 level / Expected.
The high of 2019 (Bitcoin Holder's Year):
25000.00 level / Expected.

Remember in order to qualify for a @steem-bounty reward
/ Project by @knircky & @famunger /
You must write a comment to the this post.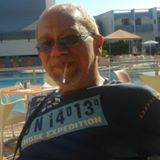 YOU SHOULD NOT TAKE ANY MATERIAL POSTED ON THIS BLOG AS RECOMMENDATIONS. TO BUY OR SELL BITCOIN OR ANY OTHER INVESTMENT VEHICLE LISTED.
Writing a series means playing a long game,
investing considerable time and effort up front in
hopes of considerable returns down the road.
I'm so proud of my little blog, and so grateful to all of you
for support to keep it going.

If You are New in Trading  --> Read Trading Education Center / Volume I.
What You Know About --> Fibonacci Retracement in Trending Market.