Time: 8.39 A.M. / GM+2 / 18 Apr 2018 – Wed.
Market Factors
The past few months have been rough for cryptocurrency investors but for now Cryptocurrency seem to be preparing for the next bull market.

It's hard to argue that the recent upmove in its valuation is anything but good news for Bitcoin, as with the long-awaited passing of the U.S. tax day, bullish investors expect that this will relieve a large majority of selling pressure seen on the market.
Spencer Bogart said,
"Tax-selling has been a significant factor in downward crypto prices over the past few weeks. I would expect this downward pressure to abate after tax day."
Personally, I believe that the recent changes in the way Bitcoin fees are processed, are likely to have a vastly bigger impact on the long-term health of Bitcoin than any recent tax reform initiatives will. We have to wait and see the impact on the long run after tax season.

The second quarter of the year has historically been positive for cryptocurrencies and as the tax filing deadline was on April 17, the investors will reopen their long positions but most of

"Buyers could be waiting to join in on a pullback."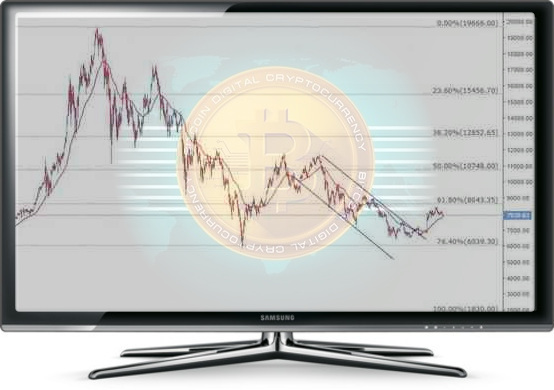 Technical
In our previous post / 565 / we had forecast the trading range will be between 7.55K and 8.64K. The intraday high was 8.18K and the low was 7.82K.

Virtually flat session on 1H (RSI = 53.842, ADX = 16.366, Highs/Lows = 0) with false Flag formations both ways. Currently on the lowest volume since Sep 24, 2017, which means that the intra-day fluctuation holds a high degree of manipulation.

5H has just completed a Head and Shoulders Pattern (RSI - 60.028, Highs/Lows = 0) with 8.18K the natural neckline Resistance. We still waiting for EMA5 = 7.87K cross to lead to a frame fill at 7.24K (SMA20).

Bitcoin price fluctuates now within sideways, testing the EMA50. Most likely after a potential correction supported by Bollinger bands and Oscillator that reflect exhaustion among buyers, the uptrend could carry on supported by Stochastic, RSI and MACD.
Sentiment
Based on the above a pull back to the pivot at 7.55K area is expected and the price might test 7.24K before the continutaion of the bull run.

The trend is slighty bullish as long as we are above 7.24K, while it seems as though 6.49K is going to hold in the long run for the majority of 2018.
Support 1: 7550.000 level.
Resistance1 : 8640.000 level.
Support 2: 7240.000 level.
Resistance2 : 9122.000 level.
Expected trading for today:
is between 7550.00 and 8640.00.
Expected trend for today :
Slighty Bullish.
Medium Term:
Neutral.
Long Term:
Bullish.
The low of 2018:
5947.00.
The high of 2018 (BitcoinTrader's Year):
13660.00 level / Expected.
The high of 2019 (Bitcoin Holder's Year):
25000.00 level / Expected.

Remember in order to qualify for a @steem-bounty reward
/ Project by @knircky & @famunger /
You must write a comment to the this post.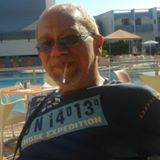 YOU SHOULD NOT TAKE ANY MATERIAL POSTED ON THIS BLOG AS RECOMMENDATIONS. TO BUY OR SELL BITCOIN OR ANY OTHER INVESTMENT VEHICLE LISTED.
Writing a series means playing a long game,
investing considerable time and effort up front in
hopes of considerable returns down the road.
I'm so proud of my little blog, and so grateful to all of you
for support to keep it going.

If You are New in Trading  --> Read Trading Education Center / Volume I.
What You Know About --> Fibonacci Retracement in Trending Market.