Time: 8.30 A.M. / GM+2 / 16 Apr 2018 – Mon.
We SLD at 8.45K what we BGT at 6.49K ( XAPO ) yesterday, because we do not think the price can clear the monster resistance 8.64K before a pull back towards the pivot zone.
Market Factors
Investors who sold during the slump before the tax day would not likely have raised enough to cover their tax liability.
"Imagine an individual who purchased 1.5 bitcoins in January of 2017 for $1,200 a bitcoin. If that individual sold one bitcoin in December of 2017 they could have realized a gain of ~$18,000. This short term gain is taxed as ordinary income in the U.S. Assuming a tax rate of ~30%, the tax liability would be about $5,400. The remaining 0.5 bitcoin is not enough to pay the $5,400 tax liability."
Perry Woodin, Chief Strategy Officer at HashChain Technology said.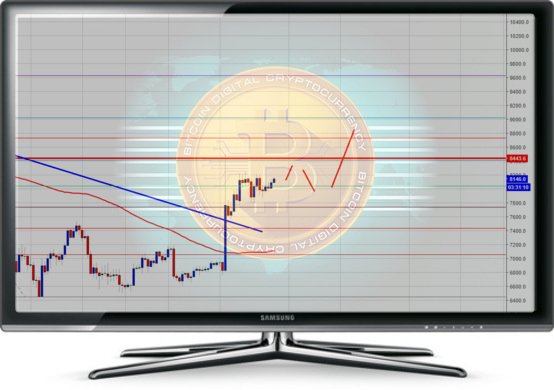 Technical
In our previous post / 563 / we had forecast the trading range will be between 7.38K and 8.26K. The intraday high was 8.45K and the low was 7.99K.

Bitcoin price is trading in bullish zone above the pivot level at 7.5K:
The price try to move higher supported by MACD to clear the monster resistance 8.64K to test the last swing high near 9.12K ( 50% Fib Ext ).

According to Bollinger Bands, the upper limit was exceeded. Technically this mean a pull back towards 7.5K area might be on the cards ( The price can trade outside the BB's 5 days max if the momentum is strong enough ).
Sentiment
According to MACD ( upmove ) and Bollinger Bands ( down move ) a pull back to the pivot at 7.5K area is expected before the continutaion of the bull run.

The trend is slighty bullish as long as we are above 7.38K, while it seems as though 6.49K is going to hold in the long run for the majority of 2018.
Support 1: 7670.000 level.
Resistance1 : 8640.000 level.
Support 2: 7380.000 level.
Resistance2 : 9122.000 level.
Expected trading for today:
is between 7500.00 and 8700.00.
Expected trend for today :
Slighty Bullish.
Medium Term:
Neutral.
Long Term:
Bullish.
The low of 2018:
5947.00.
The high of 2018 (BitcoinTrader's Year):
14000.00 level / Expected.
The high of 2019 (Bitcoin Holder's Year):
??? The new all time high is expected.

Remember in order to qualify for a @steem-bounty reward
/ Project by @knircky & @famunger /
You must write a comment to the this post.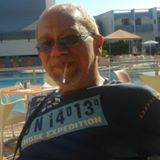 YOU SHOULD NOT TAKE ANY MATERIAL POSTED ON THIS BLOG AS RECOMMENDATIONS. TO BUY OR SELL BITCOIN OR ANY OTHER INVESTMENT VEHICLE LISTED.
Writing a series means playing a long game,
investing considerable time and effort up front in
hopes of considerable returns down the road.
I'm so proud of my little blog, and so grateful to all of you
for support to keep it going.

If You are New in Trading  --> Read Trading Education Center / Volume I.
What You Know About --> Fibonacci Retracement in Trending Market.