Time: 8.35 A.M. / GM+2 / 15 Apr 2018 – Sun.
Market Factors
Allied missiles struck at the heart of Syrian chemical weapons arsenal in a show of force and resolve aimed at punishing the Assad government for a suspected poison gas attack against civilians and deterring the possible future use of such banned weapons. "Mission Accomplished" in Syria, Trump declares after strikes.

"A perfectly executed strike."

President Donald Trump tweeted Saturday in the aftermath of his second decision in two years to fire missiles against Syria.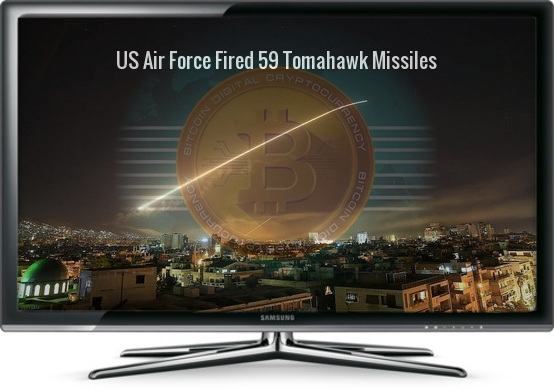 Source
Payment tokens, which provide a means of payment and must comply with existing anti-money laundering legislation.

Utility tokens, which provide access to an application or service and will not be regulated.

Asset tokens, which fall under securities legislation as they represent assets in a more traditional sense, and also fall under civil law requirements.
Technical
In our previous post / 562 / we had forecast the trading range will be between 7.38K and 8.26K. The intraday high was 8.18K and the low was 7.85K.

The big picture show us that bitcoin price is in the process of forming a higher swing high as we'd need to see a series of higher price-swing highs and lows to can see another surge higher, If not the thing will not be the best for the bull run as we said in / 562 /

"A swingy pattern must be formed between 7.38K and 8.26K "


Keep an eye on the momentum indicator.

As we wrote on / 561 /

"Bitcoin trade based on fundamentals"


But for now, the price is steady after Syria Air Strikes, The reason why we wait for a pull back toward the area 6.95K -7.38K on Monday as stop lose clearing might be on the cards.
Sentiment
The train on station at 8.1K due to the fundamental factors and the 69 forks ( They forks all the thing - The fork became a meme ). If you did not get your seat, wait as the train will leave soon to the next station on the south side as a lot of passengers wait at 6.95k - 7.3K station ( Healty correction ) to get a first class seats before the next move to the final distination on the north side at 10K.

The trend is bullish as long as we are above 7.38K, while it seems as though 6.49K is going to hold in the long run for the majority of 2018.
Support 1: 7380.00 level.
Resistance1 : 8260.00 level.
Support 2: 6950.00 level.
Resistance2 : 8643.00 level.
Expected trading for today:
is between 7380.00 and 8260.00.
Expected trend for today :
Bullish.
Medium Term:
Neutral.
Long Term:
Bullish.
The low of 2018:
5947.00.
The high of 2018 (BitcoinTrader's Year):
14000.00 level / Expected.
The high of 2019 (Bitcoin Holder's Year):
??? The new all time high is expected.

Remember in order to qualify for a @steem-bounty reward
/ Project by @knircky & @famunger /
You must write a comment to the this post.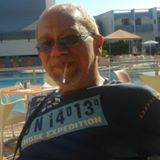 YOU SHOULD NOT TAKE ANY MATERIAL POSTED ON THIS BLOG AS RECOMMENDATIONS. TO BUY OR SELL BITCOIN OR ANY OTHER INVESTMENT VEHICLE LISTED.
Writing a series means playing a long game,
investing considerable time and effort up front in
hopes of considerable returns down the road.
I'm so proud of my little blog, and so grateful to all of you
for support to keep it going.

If You are New in Trading  --> Read Trading Education Center / Volume I.
What You Know About --> Fibonacci Retracement in Trending Market.