Bitcoin has become known for it high volatility over the past few years. It was at $200 leading up to the halvening in 2016, and reached $19,000 in December of 2017. That's a 95x increase in under 2 years. And it has recently been in the $6,000 range, which is a 3-fold decrease iv value. This volatility of major ups and downs makes Bitcoin a risky investment for many to get involved in.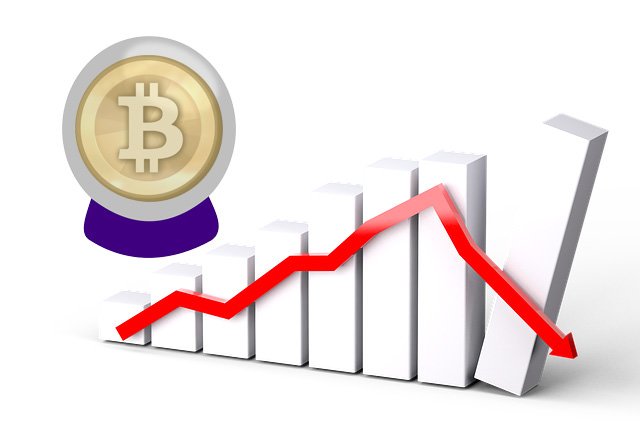 Source
But the volatility of Bitcoin might be showing us another pattern at play in the larger market of traditional finance. Could the price of Bitcoin be predicting the fear of investors that influence the volatility int the overall marketplace, one month in advance?
CBOE Volatility Index (VIX) is a measure of the expectation of volatility from the S&P 500 index, and is also called the fear index or fear gauge. Brian Sutherland, a VIX analyst, says Bitcoin does predict the upcoming measurements of VIX:
"There is huge correlation right now between VIX and bitcoin 30 days ago, 30 trading days ago, that is starting to measure out credit risk in the market. That's what cryptocurrency is becoming. It's becoming a way to sort of de-risk yourself from credit risk in the banking industry." [CNBC]
In order to decrease credit risk, investors move their money "off grid" and out of banks, using Bitcoin as a safe haven. Money moves from the banker's balance sheets, and into the investors own wallet, a crypto wallet. Investors take their money out of banks and put it under their pillow, so to speak.
That's pretty wild. Bitcoin is actually more connected to the traditional market than I had thought. One would think the volatility of Bitcoin has traders avoid it, but it turns out that Bitcoin is more stable than the VIX recently.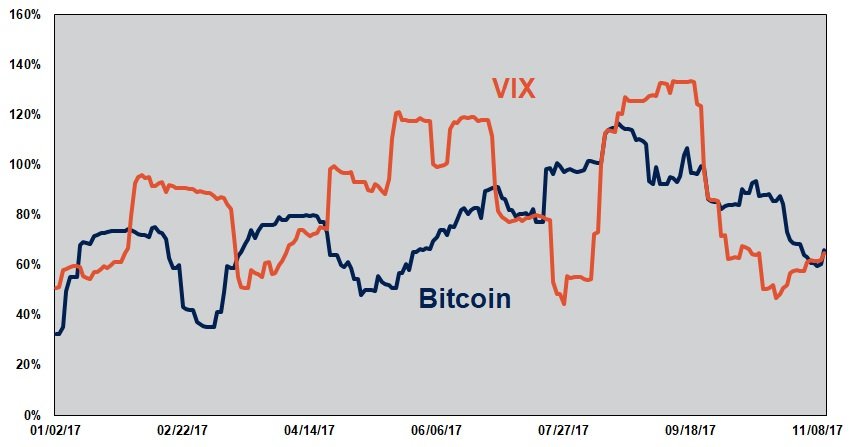 Source
Can Bitcoin be used to predict the stock market's behavior? Are the tables be turning on the stock market, in favor of Bitcoin as a more stable option?
This could all be only correlation, without causation, but some people think there is a connection worth paying attention to. Bitcoin's increased stability over the stock market can turn Bitcoin into a leading indicator in the stock market. If the Bitcoin .vs. VIX analysis is accurate, then the stock market could see a bearish trend soon as Bitcoin is often poised to go up in the summer months.
As the traditional economies of the world fail and crash, cryptocurrencies will gain more traction and popularity with more investors seeking a safe-haven. This will drive crypto values up even more. It's a good thing to be in crypto early :)
---
Thank you for your time and attention. Peace.
---
If you appreciate and value the content, please consider: Upvoting, Sharing or Reblogging below.


me for more content to come!
---
My goal is to share knowledge, truth and moral understanding in order to help change the world for the better. If you appreciate and value what I do, please consider supporting me as a Steem Witness by voting for me at the bottom of the Witness page.