I like this one because its about food (that i love) and its an actual app already (private beta!), not promises of making one in future and getting audience to it. But is it as good as it sounds? Lets have a look together!
Munchee is a food review network which wants recipes and restaurant to be find in easy way without much reading or scrolling. Yes you read good, its an actual product that just plans to go decentralized now. So lets first look at current product.
Munchee in 2 Sentences

So to make you understand easiest, its a mix of Yelp, Pinterest and Instagram for food.
If you have iOS you can already test the app in AppStore.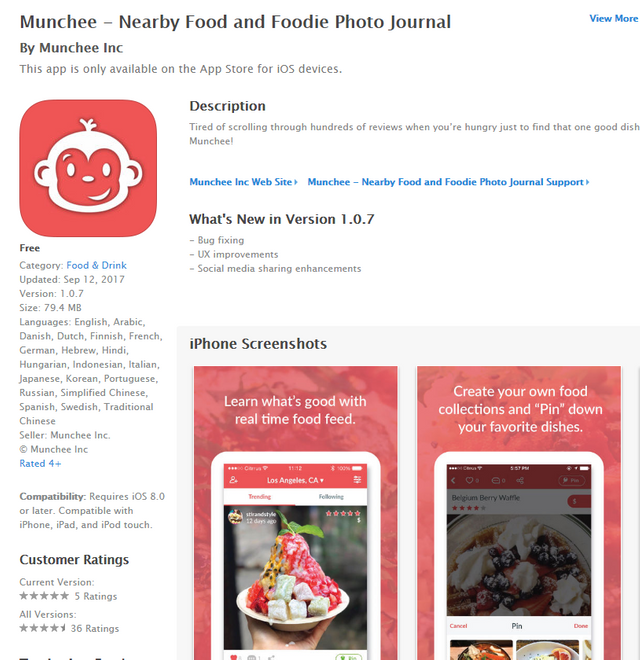 Sou you browse pictures made near you, read reviews, add yours and save ones that are interesting for you. Simple and clean in design.
Munchee ICO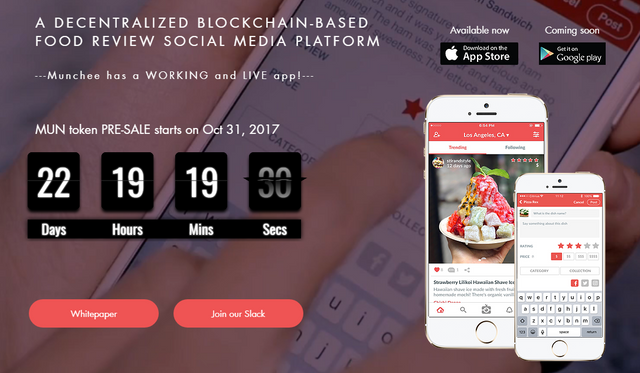 Problem they want to solve: no incentive for users to post reviews or pictures, big not fair ad costs for companies, ease of manipulation of reviews.
Blockchain and own token solves it all. Its transparent, cost efficent and every action can get paid easily.
With current centralized platforms operated by Yelp, FourSquare, etc., it is impossible to prove that there is no review manipulation. The lack of trust is there. In fact, Yelp has long been accused of review manipulation.
So One of the key reasons why Munchee could opt for using blockchain for authenticating reviews is to guarantee that no posts will be censored, altered, and hidden. The system will totally be fair and transparent for all members. This is the best way to establish trust between the consumer and business alike.
Munchee Model
The platform will generate a unique economy around the Munchee mobile app by rewarding users with MUN tokens for quality content creation and also incentivize restaurants to offer rewards and promotions to Muchee users.
MUN tokens can be used by users to redeem food and services (including delivery) from restaurants within the app or are fully transferable and can be sold on an exchange.
Restaurants can also use MUN tokens to pay Munchee for adversing and promotion on theonlatform.
The result, will be a strong, decentralized, economy built around a community of food lovers within the Munchee app.
To find out more and do research start at - https://www.token.munchee.io/
You can review their team there and notice advisors ie from KyberNetwork (one of hottest ICOs lately). But i dont want to say everything - do your own research (DYOR). There is enough time to decide.
In days like today when everything dumps its good to calm down and do some research on future things ;)