Talk about much ado about nothing...
The hash rate of bitcoin dropped some 40% a few hours before its price also tanked several days back...
Crypto twitter, as well as all sorts of news outlets, were running the story like it was the demise of bitcoin as miners were pulling out and the network was falling apart.
Fast forward a few days, and it looks like that wasn't the case at all...
Bitcoin's hash rate shot right back up and today is making yet another all time high: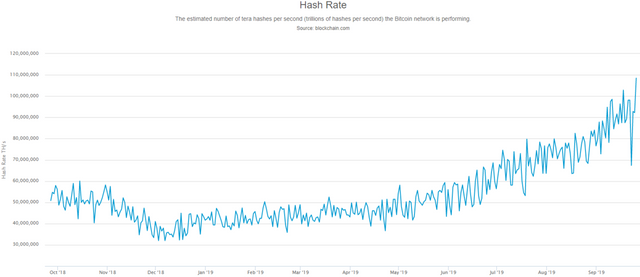 (Source: https://www.blockchain.com/en/charts/hash-rate)
The drop took the hash rate down to 67 million TH/s, a drop of close to 40%.
Fast forward a few days and the hash rate is now at 108 million TH/s.
That was fast!
Why the big drop in hash rate?
That is a great question and something I haven't been able to find any explanation for.
At least not one that makes much sense to me.
Usually when you see big drops like this in hash rate, it is due to some major mining farm getting flooded out or shutting down, or a government banning mining, or something of that nature.
I haven't seen anything like that.
Also, it was odd that it happened just a few hours before the price of bitcoin tanked, something many crypto observers noticed as well.
If you have a logical reason why you think it happened, let me know in the comments below.
Does hash rate precede price?
This is the million dollar question.
The logical answer would say no, it's the other way around, price precedes hash rate.
However, there is a bit more to bitcoin's price cycle...
Check this out: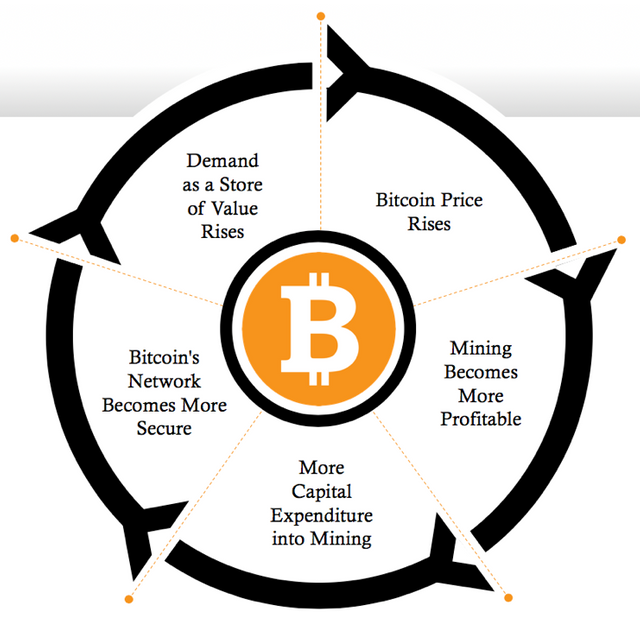 (Source: https://twitter.com/Breedlove22/status/1174821863198842880)
As you can see, the price rising does indeed start the cycle, but from there, it kind of feeds on itself.
As the network becomes more secure, it also becomes more attractive as an investment.
The more confidence investors have in the network, the more likely they are to buy, driving prices up and continuing the cycle.
So. when someone asks the question of whether hash rate or price rising comes first, you can be sure to answer them with a resounding...
"YES!"
(It's sort of a chicken or the egg type of thing)
With the hash rate continuing to grow at such an astounding pace, I would be shocked if the price of bitcoin didn't start responding with an upward trajectory as well.
This latest dip is likely a buying opportunity.
Stay informed my friends.
-Doc