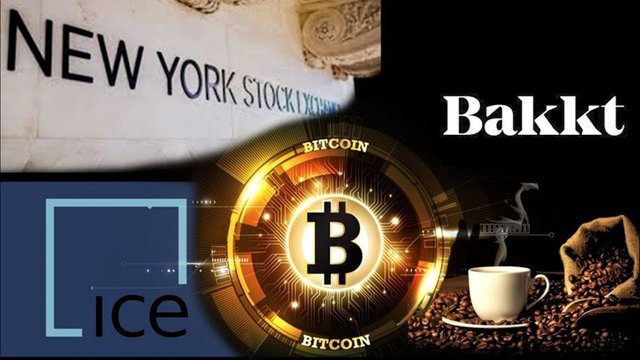 Bitcoin and crypto are about to change forever starting tomorrow
Tomorrow, the parent company of the New York Stock exchange will officially launch Bakkt.
Bakkt will be the first fully regulated physically settled bitcoin futures platform.
Before now, every futures product was either not fully regulated by the SEC and/or didn't offer physically backed bitcoin products.
Tomorrow, that changes forever.
(Source: https://www.wsj.com/articles/nyse-owner-to-launch-long-awaited-bitcoin-futures-11569153649)
Why is this is a big deal?
As it becomes the first ever fully regulated physically settled futures product it will change the game for just about all crypto participants.
Bakkt has provided an answer for any institution managing more than $150 million in assets.
The SEC prohibits investment managers with $150 million or more under management from investing in something without a qualified custodian.
Bakkt qualifies as such.
Which means that if the demand is really there for large investors, Bakkt may open the floodgates for them, finally giving them an opportunity to invest in bitcoin.
Also, over time Bakkt getting involved in the space will likely help regulators become more comfortable with the asset class as they see the ICE name attached to the industry.
ICE is the parent company of the New York Stock Exchange.
Are physically settled futures products all that is coming?
At first, yes, but in the long run, probably not.
Bakkt will likely help corporate issuers raise capital via cryptocurrencies at some point, launch an exchange, and possibly even work with corporations (such as Starbucks) to help integrate cryptocurrency payment systems.
They said in a quote a while back that they hope to some day become the Goldman Sachs or Google of crypto, servicing all levels of the industry.
Things are going to change in a major way on Monday, making crypto more institutionalized and mainstream than ever before.
Hopefully that is good news for crypto investors.
Stay informed my friends.
Image Source:
https://thecoinrise.com/bakkt-launches-physically-delivered-bitcoin-btc-futures/
-Doc