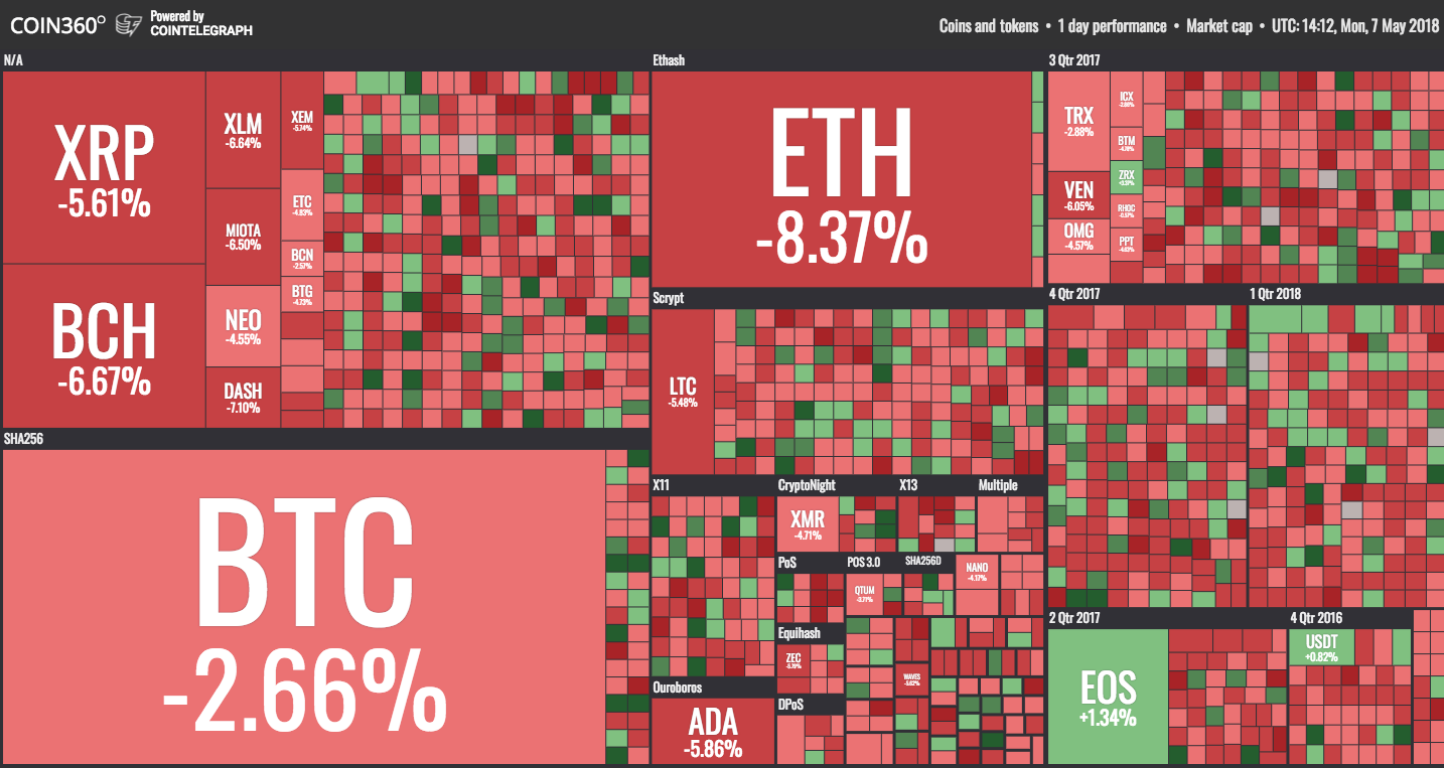 I missed out on any action from Thursday-Sunday. Looks like Bitcoin was near 10k and now it's having a correction. EOS also surpassed Litecoin! Congratulations to EOS holders. Now according to multiple T.A it will re bound real soon, Usually, I don't trust these but this is what people are saying. Keep on holding these coins :)!

Faucets I reccomend/Mining online
Free Dogecoin Free Bitcoin
Moon Dogecoin Moon Bitcoin
Moon Litecoin Moon Dash
Bit Fun
Hashflare
Coinbase
Thanks for reading and S M A S H that like button, follow and resteem :D
Daily post about knowledge and good news
Want to join the universal income movement? Sign up below!