Bitcoin set to reach new highs.

A lot of movement in the price of bitcoin lately but i dont think its finished for 2017 yet, a lot of positive signals coming from multiple indicators shows a move higher soon is likely from $16.6K at the time of writing.


Previous analysis from the 3rd of December showed $18K as the short/mid term price and this was achieved on the 8th of December,that analysis can be seen here in detail :
Short to Mid-Term Bitcoin Price Analysis
---
Chart parameters
---
1HR candles
2 week time frame
Fibonacci Retracements
Bollinger bands
EMA & SMA
Stoch Rsi & RSI
---
Fibonacci Retracements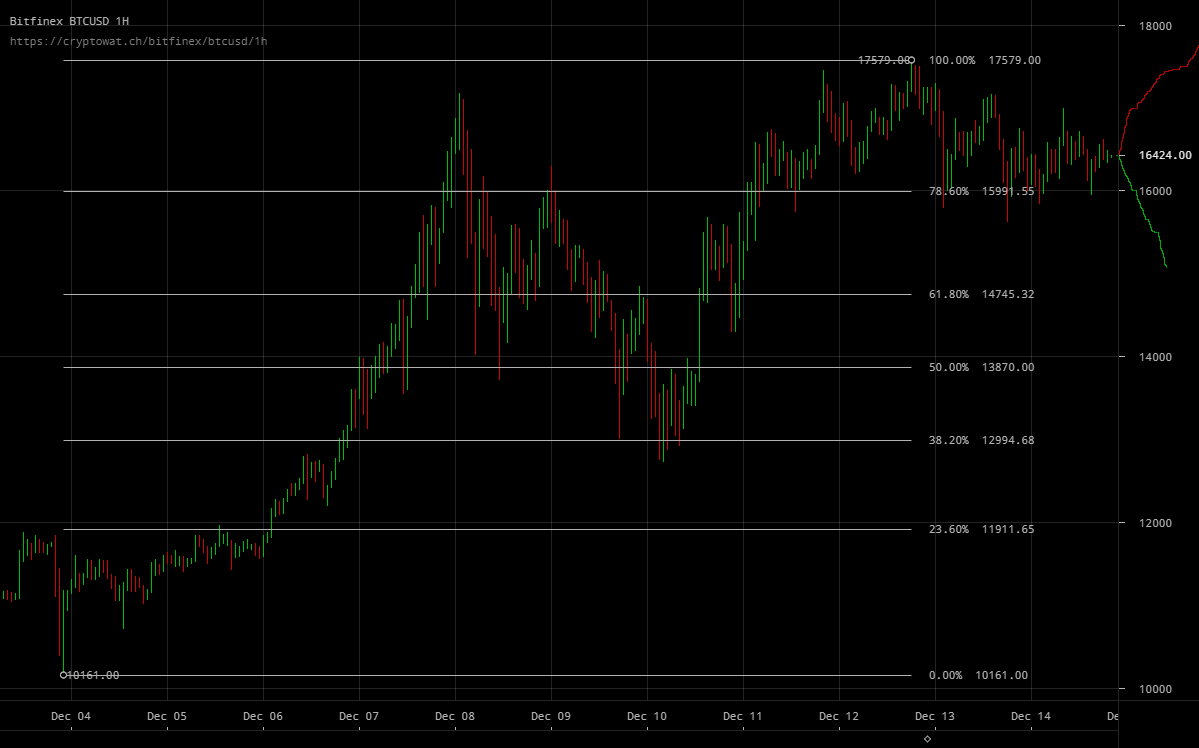 Moving frequently between 78.60% and 100% looks like there will break upwards to next level at $21.4K.
---
Bollinger bands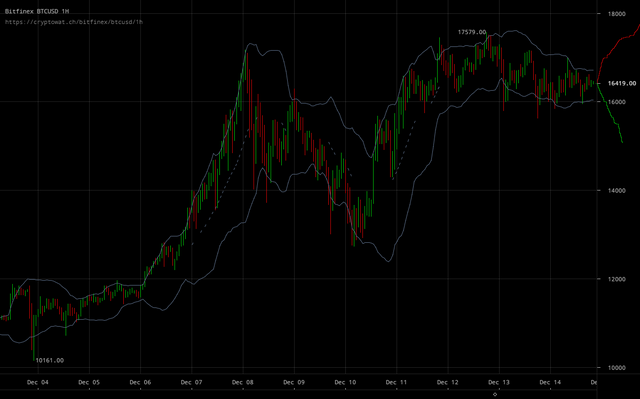 Bollinger bands narrowing called 'The Bollinger Band Squeeze' meaning volatility is leaving and a break to the upside above the top band is near.
---
EMA & SMA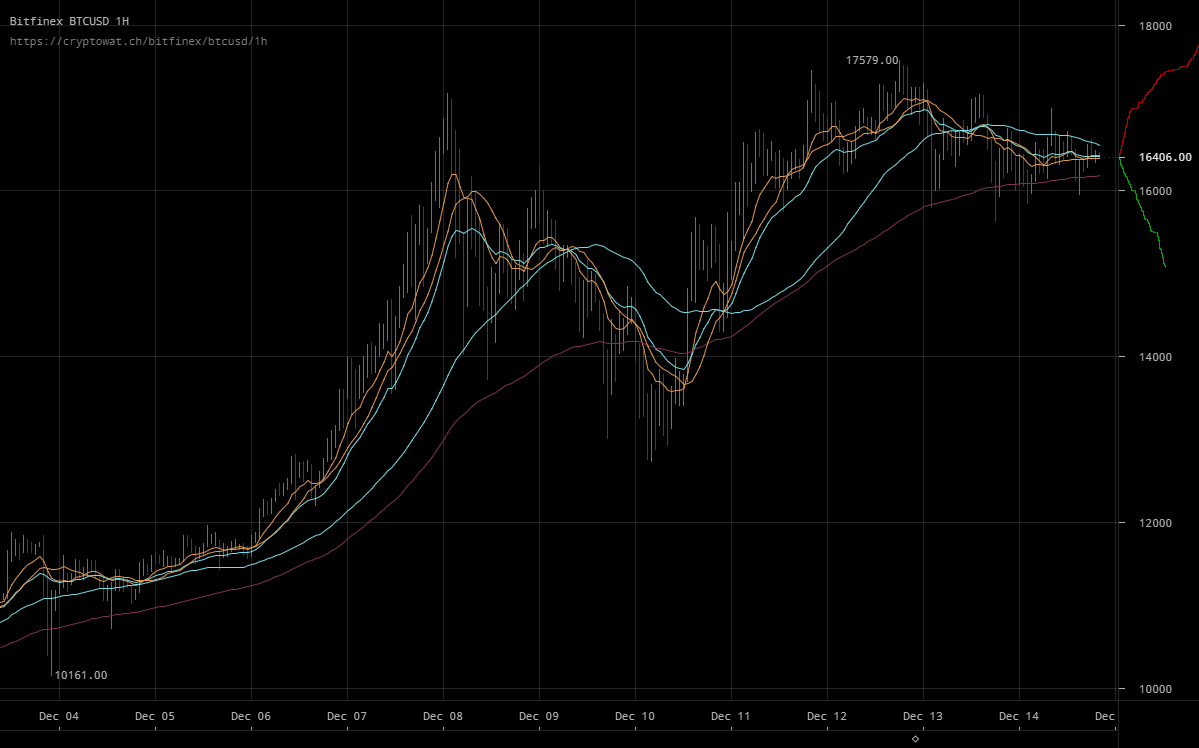 EMA and SMA converging which would point to incoming uptrend.
---
Stoch Rsi & RSI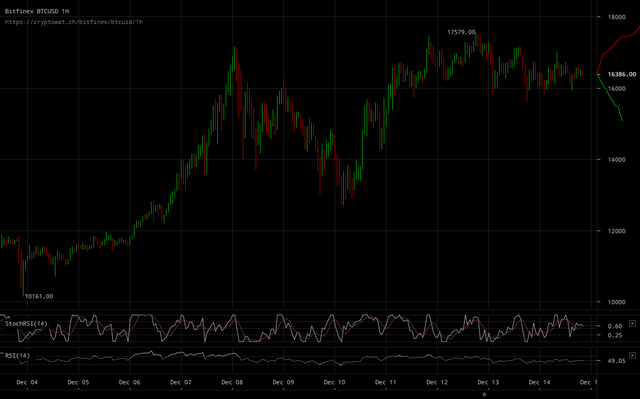 With Stoch RSI at 0.62 shows mid range with volume no indication up or down, RSI showing 49 is room to move above with 35 being an average oversold and 70 an average overbought.
---
Conclusion
Most indicators point upwards so i think the price will move up to the next fib level with $21.4K top and $19.6 bottom.
---
Chart Indicators supporting material
---
Trading anything there is always a risk,dont trade more than you can afford to lose.
The information contained is to help formulate a trading strategy always do your due diligence on research and consult multiple viewpoints and opinions before entering any trade.
---