Crypto is making it extremely difficult lately, but the bullish signs are still hiding all over the market. Yesterday I made another Youtube video(with a MUCH better mic setup) showing that we were still just barely ok with the recent harmonic patterns we've been finding, but that situation has changed somewhat in the last 24 hours. More specifically, the PINK and PIVX Gartley patterns failed, as did the bat pattern on bitcoin, but all three of them are currently at the PRZ of bullish butterfly patterns. BTCUSDSHORTS is holding above a key level for now, but BTCUSDLONGS is starting to recover from it's latest drop. I have a theory that the market is being driven in part by the situation with EOS, which is finally starting to look good after turning around at the PRZ of a bullish bat pattern. The number of votes required to finally make the mainnet official is inching close to 2/3 of the required amount, and the rate of the increase seems to be rising a bit.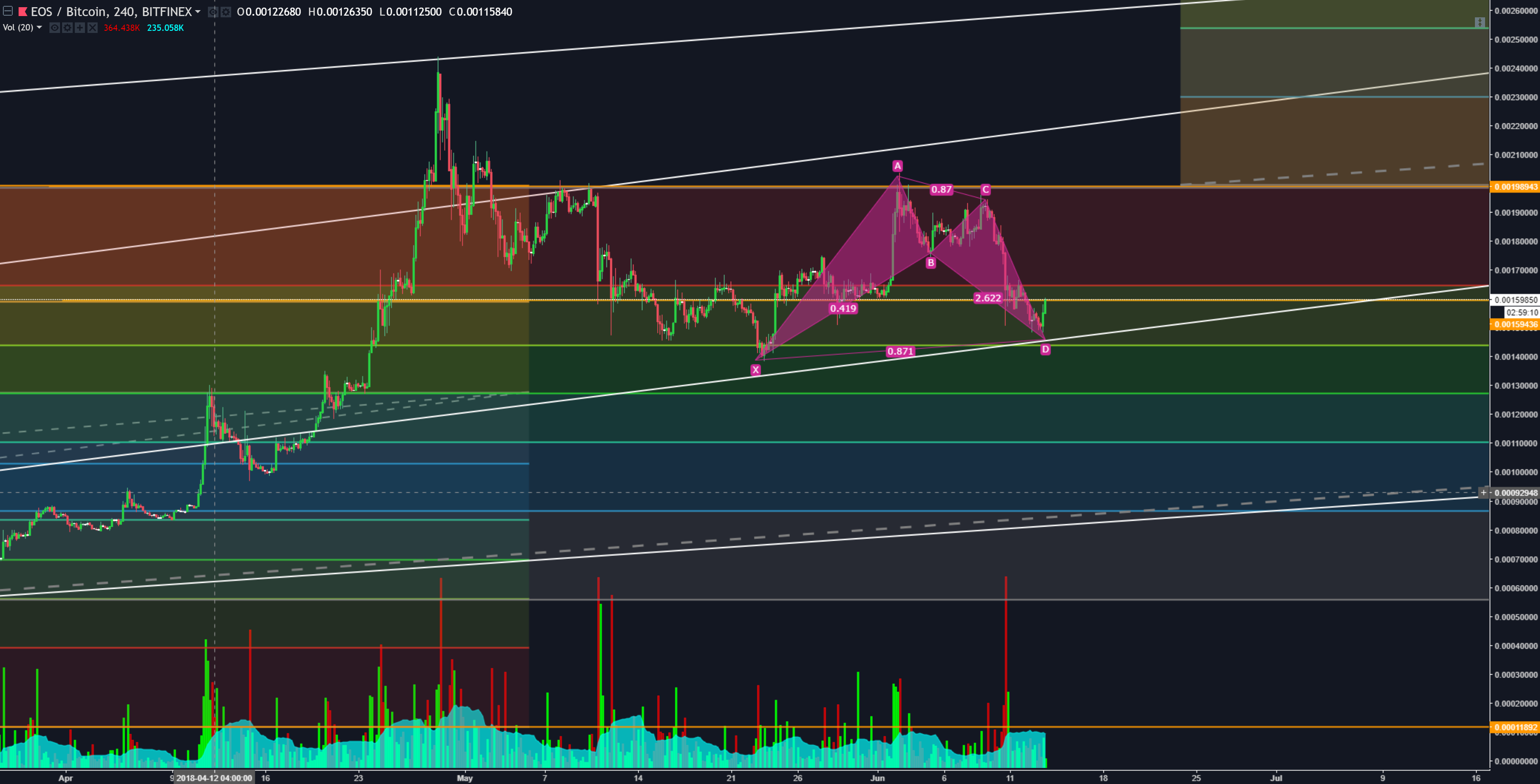 (bullish bat in EOS)
Here's yesterday's YouTube video that I linked to above:


And a "bonus" video for steemit followers, the 20 minutes at the end that I cut out(lots of rambling):

That's a cypher pattern on the ETC chart btw, not a Gartley. And "some people consider it the real ethereum"(due to it's blockchain not being rolled back like ETH's was at the fork) is what I meant to say. My bad. That
WAS
a Gartley on the DigiByte chart though(in the bonus video)... Next time you should be unable to hear the majority of the mouseclicks :)
I also started livestreaming again yesterday, this time on twitch for now.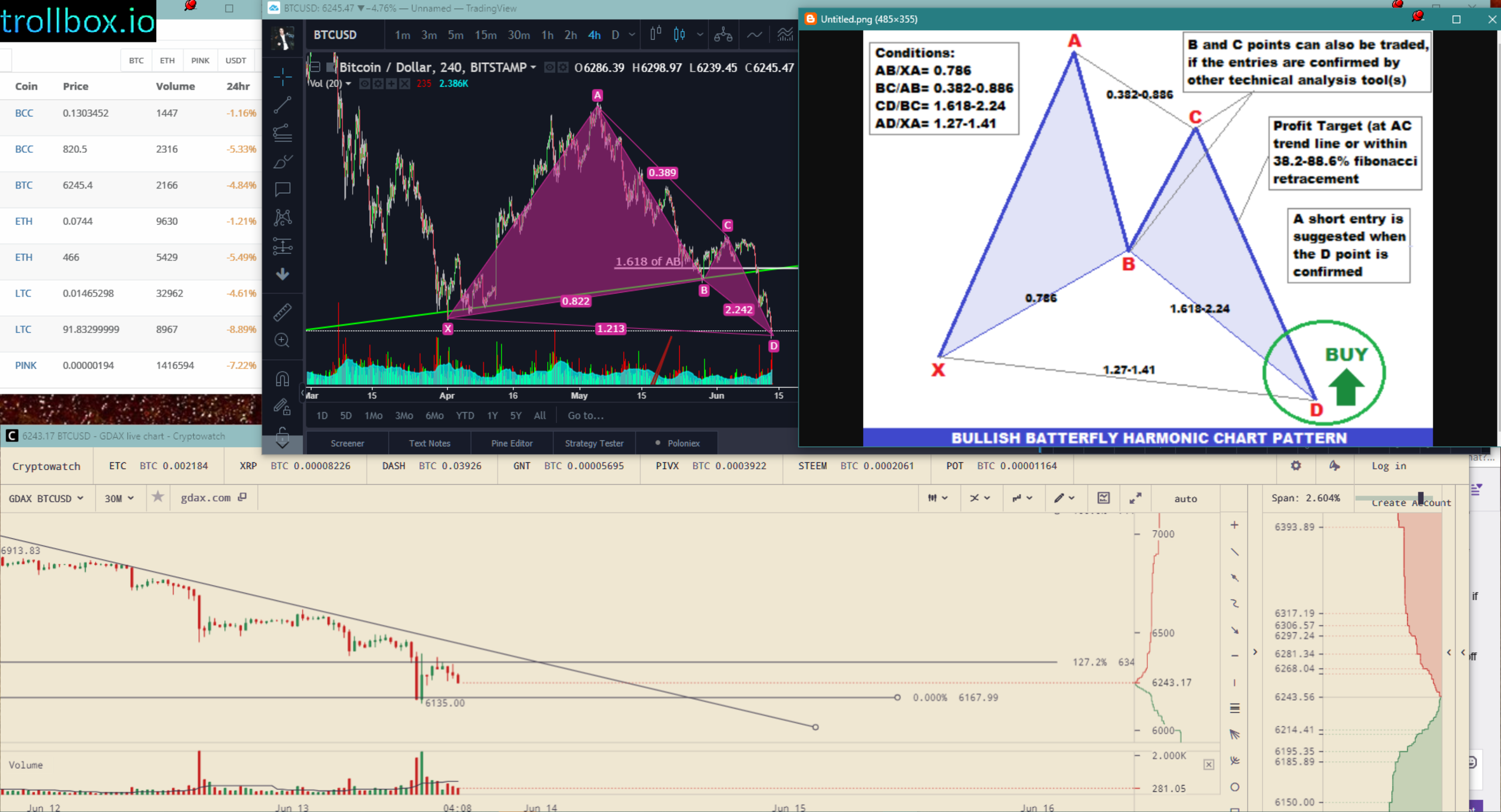 (screenshot from livestream)
Not financial advice, although I DO advise extra caution in the current environment!
-Tom(@MyEmpireOfShit) Twitter | Tradingview | YouTube | iDC INC's twitter | Facebook | iDC INC's Facebook