📰 15/07/2018 EOS can probably attack Ethereum's network; first ATM in Malta (two-way); blockchain/crypto news by ICO Telegraph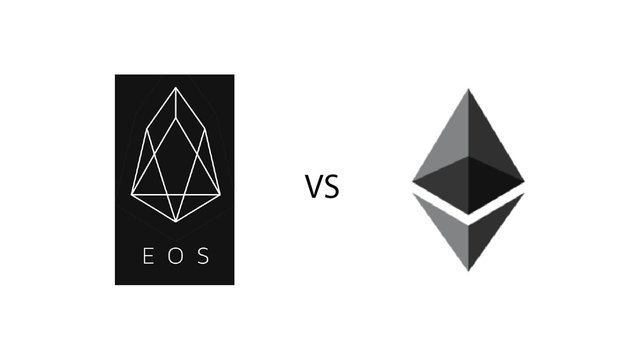 🕑 4 min read
---
What did we collect for you today:
EOS against Ethereum's network: is this real?
New ATM appeared in Malta. The next step to make crypto more widespread?
Exchanges/listing/ICO news: new tokens, announcements;
And more related information.
---
EOS against Ethereum 📌
Is this for real? (source)
---
The developer of the decentralized application (Dapps) accused EOS of overloading the Ethereum's network by airdrops of various tokens. He added, that experts and Ethereum team themselves were sure that EOS would try to inflate gas tariffs on the network in order to test the launch of its platform. Many members of the crypto community also confirm that tokens which are used for the attack do not have a site or attitude to any, even a real less-known project.
EOS processes 1,200 transactions per second, while Ethereum is experiencing an overload. This result was not achieved by the platform for even 3 years. However, EOS (Dan Larimer) denies his connection with the Ethereum's collapse.
Earlier, Ethereum processed about 1.4 million transactions a day with a commission of just under $ 1. Now about 500,000 transactions are processed, despite the all, even grows. Earlier, the attack was timed to launch the main EOS. It is not yet clear how events can be related now. The ETH community hopes that the situation will soon return to normal.
Tags: #EOS #Ethereum #network #overload #blockchain
Who can be interested: EOS/ETH community
---
📌 Malta's digital revolution is on the way
Improved crypto-legislation, decentralized bank. And now - the first ATM (source)
---
The first two-way Bitcoin-ATM appeared in Malta. The islands have already adopted the status of the place for "crypto-currency revolution", during the time when the legislation was updated to support the industry, and the first decentralized bank was launched. However, Bitcoin-ATMs already works in many cities around the world. Watch the ATMs map.
Who needs this solution? First, for travelers who may face even higher commissions for currency exchange. Secondly, someone just might need to get cash urgently. However, many such devices were banned, or seized [by local regulators].
The device is represented by the innovative company Moon Zebra.
Tags: #Malta #ATM #bitcoin #cryptocurrency #technologies
Who can be interested: market researchers
---
📌 ICO Calendar
---
Upcoming/ending ICOs in near future
---
📕 END
BizzShare [Finance / Banking], Coupit [Cryptocurrency], CryptoAds Marketplace [Business Platform], CryptoHawk [Exchange-based Tokens], Viola.AI [Entertainment] ICOs will end on July 16, 2018.
📗 START
Bitbose [Finance / Banking], EO.Trade [Decentralized Exchange], Fan360 [Business Platform], FRELDO [Business Services], Goeureka [Tourism], IDGO [Tourism], Infinitus Token [Blockchain-based storage] ICOs will start on July 16, 2018.
↪️ Others is now verified as TBD
---
We do not guarantee the trust level of ICOs, but we'll tell you about the projects that have reached the stage of sale.
---
💰Market Cap: $256 693 374 749
💵24h Vol: $10 286 312 663
---
📊 Prices TOP 15.07.2018
---
↗️↘️Bitcoin: $6 391,60
↗️↘️ETH: $451,84
↗️↘️XRP: $0,448390
↗️↘️BCH: $727,57
↗️↘️EOS: $7,45
↗️↘️LTC: $78,52
↗️↘️XLM: $0,221178
↗️↘️ADA: $0,144691
↗️↘️IOTA: $1,01
↗️↘️USDT: $0,998979
---
♻️ Exchanges
---
📌 CoinEx is #1 by 24h volume
CoinEx is #1 by 24h volume, CoinEx token has risen more than 25.50% (source)
---
CoinEx, cryptocurrency exchange from Hong Kong, became the leader by the daily trading volume (again in July). According to the official version, this is the result of the special economic conditions on the exchange. CoinEx uses the model of trans-fee mining, which also includes using of exchange's own token to pay for fees. (Token also increased in price).
Many cryptos are actively criticizing the exchange's model, since the volume of trading can be exaggerated. This is due to the use of bots that can work in the system. However, outside the technical rating, Binance still remains to be the leader.
Upd: Binance is now the 1st.
Tags: #CoinEx #exchanges #trading #volume #market
Who can be interested: users/market researchers
---
📌 Equality before the law
Account of Chilean Bitcoin exchange will be restored by a court decision (source)
---
The Chilean court demanded from the state bank Banco Estado to restore the account of the crypto-exchange Orionx, which was previously blocked. Earlier, the exchange received a charge for money laundering. However, the employees of the state bank did not provide sufficient evidence. Later, they considered that the decision to close the account was a violation of the right to equality before the law.
Almost every week, various companies are charged with money laundering, and other illegal activities. Attention to crypto-exchanges has intensified around the world. However, major operating activity is not always associated with a violation of the law. Probably, the Chilean Exchange can soon be restored.
Tags: #Chile #regulation #law #exchanges #Orionx
Who can be interested: regional users
---
📌 Other updates – new projects, tokens and more
---
📘 Weekly report: crypto/blockchain [news+tokens+market] (July 9 - July 15, 2018). Do not miss:
Know more interesting events/important updates? Please write a comment about it.
---
💱 Exchanges TOP
Binance $1.19B -> 17.44%
CoinEx $1.01B -> 14.68%
---
🕮 Subscribe: Telegram (ENG), Telegram (RU), (GOLOS.IO)