The probability of another downfall if...
as I expected we have some corrections on bitcoin and ethereum prices from the lowest levels in Nov. though I still can't see any change in the trend and this may not last too long.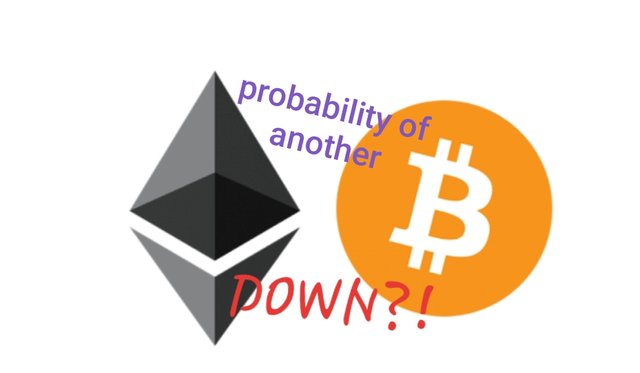 but before we get in to new charts, let's discuss these important points:
I do not claim to be a professional trader, an always right guy, a jack of all and expert in everything etc
I have traded for last two decades, stock markets, forex, commodities and now crypto added.
I have more experience in commodities and mutual funds, but over all these years I have been profitable by the average. ofcourse I have had many lost trades, but the overall performance was positive for me.
if you don't like a post, or you just don't understand why the author has such feeling about the market etc, you just need to leave a 👎 and continue reading, probably better articles and posts are there!
don't get in to arguements and try to humiliate the writer! no one is perfect.
all my posts are my understanding of possible probabilities these are not facts, financial advise or trading signals. no one pays me to write these! you should read as much as you can, then evaluate and trade on your own responsibility.
now let's see these charts: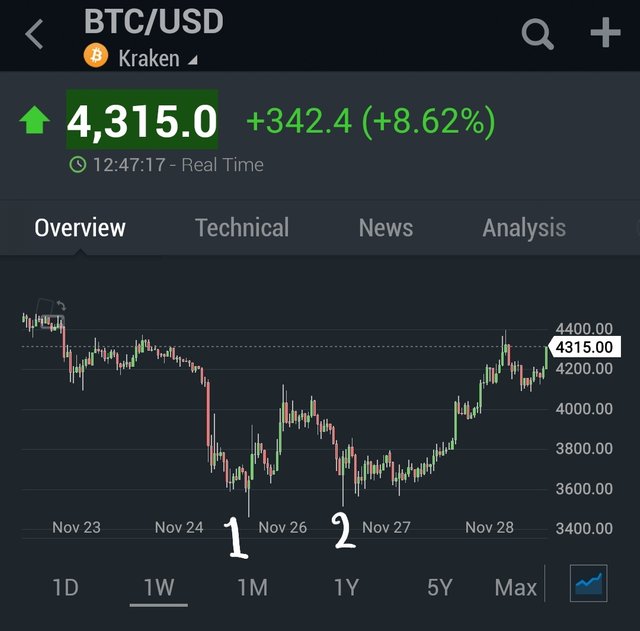 botcoin touched the support level $3516 twice in a week. bitcoin has shown before it can test a support level 4-5 times without breaking it, so finally it did.
BUT THE PROBABILITY of getting under a support level which is tested twice, is high at the third attempt.
it's the same story with ethereum: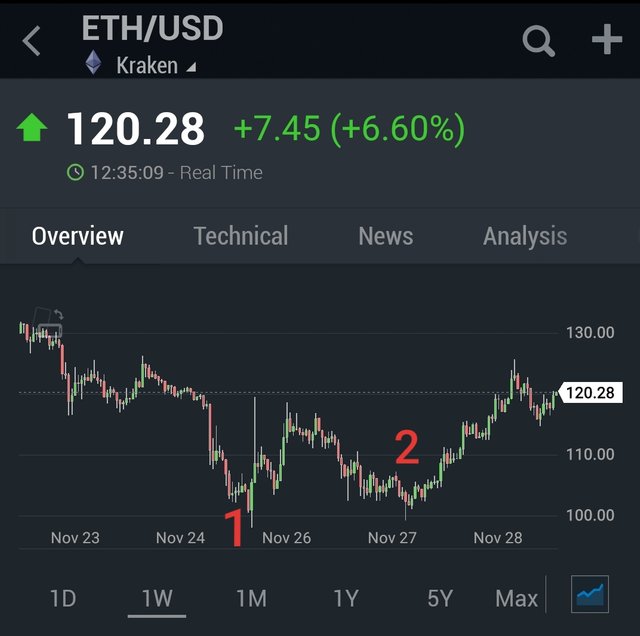 Ethereum touched 99$ level twice.
now let's see if such break happens, what would be next support levels?
Fibonacci
For BTC, the current price level is a Weekly Fibo Pivot level, the downside we have the $3618 which is closely to support level touched (as mentioned above) and then:
$3143
$2375
For ETH, below 100$ support level we will expect fibo S2 and S3 on a weekly chart:
$88
$60
can we measure the risk of getting below these tested support levels? (100$ for eth and 3500 for btc)
I don't know. but I appreciate if you have any information on this, please drop me a line below.