Boom! I Took the Top Spot in Bitcoin Influence Online Today and Steemit is Rising Quickly.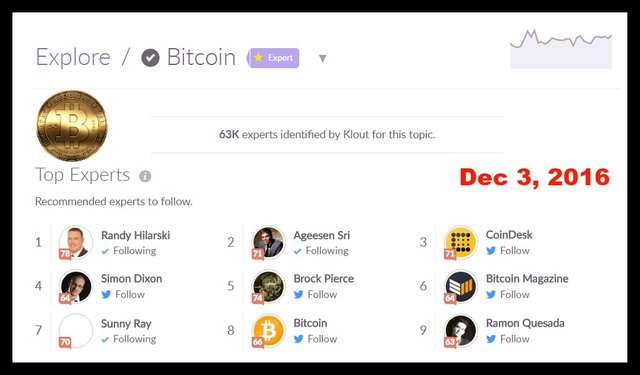 Taking the Top Spot in Bitcoin Influence.
Holy Crap! I wake up to taking the top spot in the world for Bitcoin influence online. I always like to remind folks that I might not be an engineer or even a developer of Bitcoin. I am a marketer and I know how social media works. For Bitcoin to succeed we need a team with different skills
Our recipe online has helped multiple clients rank in the top 9 most influential in desired subjects. Social media is a game to me and I show up everyday ready to play.
Top Influencers in Cryptocurrencies This Week.
Steemit is sitting at number two and Dollar Vigilante at number six. I am pumped to see two projects I care about ranking high for cryptocurrencies.

Subjects Steemit is Ranking as an Expert.
Being an expert in a particular subject on Klout means that the brand is in the top 0.1% of all users online talking about a specific subject. Steemit is doing a great job and we are expanding our influence into many other subjects as well.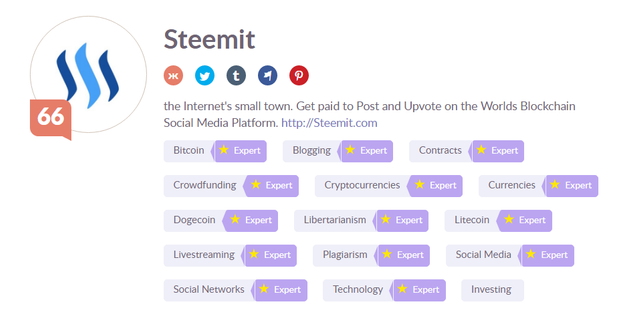 Keep Up the Good Work Everyone
Can you imagine where we will be in a year? Big Data is the way I keep track of how well we are doing online. As more users join us on Steemit we will continue to grow in influence online. Yesterday I saw Steemit being used as a news source for an alternative news channel. This is a sign we are doing it right!
Connect Your Twitter and Social Media to Klout to Keep Track of Your Influence.