November Development Update and Announcement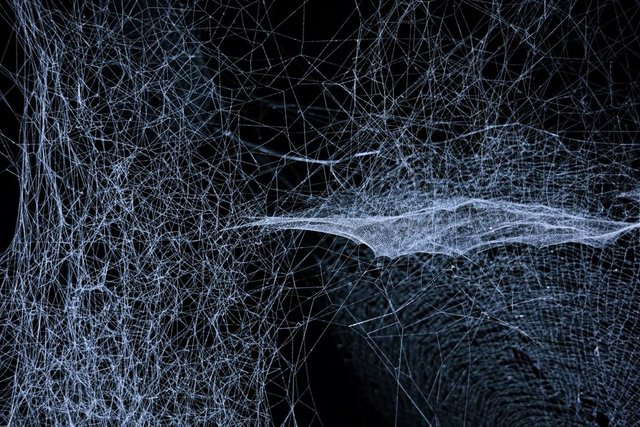 Image provided by Unsplash.com
It's been another month and a few days.
It's time to update our loyal community again with the latest news about our different projects.
This update will also contain an announcement about the future of ALTCOM.
The Coin Development Update
As all of you know, Masternodes are coming.
Many are expecting it to arrive on the 15th as it was planned earlier.
This is sadly not possible as we are innovating within our own algorithm.
We will be the first SkunkHash coin with Masternodes and this is a challenge.
The launch of this update will be moved from the 15th of december to between Christmas and New Year as of now.
This might disappoint some community members, but it should be seen as a chance of getting some more coins before the launch of the masternodes.
The Masternode setup is as following:
The masternodes will require 1000 coins to be set as collateral.
The reward from the masternodes is 25% of all blocks.
This means 0.25 of all PoW blocks and 25% of all stakes.
Masternodes will remove coins from the staking pool and will allow users with smaller amounts of coins to be able to stake. 
The Sonohub Development Update
The Sonohub development team has primarily been focusing on the infrastructure behind the application itself this November. To put more words on this, that means we've been researching a good and stable solution for message history and how we're gonna be sending/receiving messages.
For the design part of Sonohub, we have been throwing drafts of design around in our team and pushed some new ideas into the project. Our main goal is still what we set out to do, but we always have room for improvement when it comes to interacting with the user. We have also slowly begun to push our design ideas together with functionality and push towards connecting the pieces to make a functional application that we can test.
Our primary goal for the upcoming year is to finally have a good and stable foundation, so we can push towards our end-goal and look for possible changes/improvements.
We look forward to share the progress with you in the upcoming months!
 -  Sonohub Development Team
The Web Wallet Development Update
Wallet development is coming on smoothly, reaching its final stages. With most of the core features complete, we shall be running some private testing, then hopefully moving onto a closed beta. Before you get too excited about that, we will generally only be inviting those who are most active.
After hearing recent reports of some faulty systems being made, we are really striving to make sure everything is secure and everything is managed correctly. We will not fall into the same pitfalls that others have.
One popular feature we have heard you get excited about is the ability to stake 24/7 with your coins, without having to run your wallet. Well this feature is now almost complete, and will work without you having to stay logged in. Be aware that the stake will be relative to your balance, so the more coins you have the larger your stake.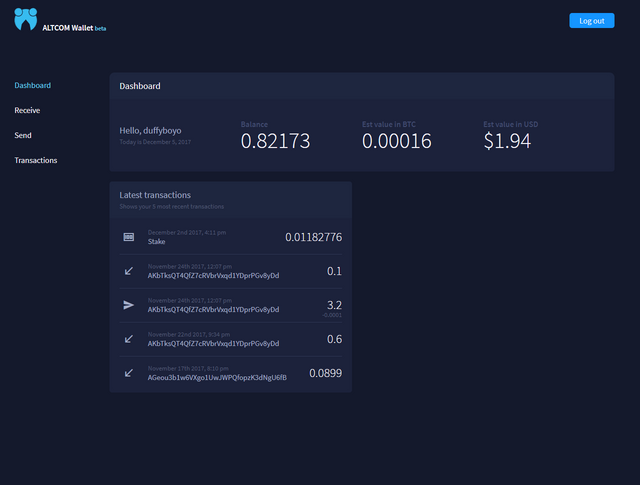 We also have a way for you to create contacts.
Contacts are a great way to manage the addresses you pay most often.
Instead of having a list of addresses on your transaction history (which can be surprisingly hard to remember who is who), you can be greeted by familiar names. 
This is in addition of the ability to label transactions when you send them. Such a simple feature but can really make a difference when used.
- The Web Wallet Development Team
The Announcement
Altcommunity Coin --> ALTCOM was the name that was chosen because of the idea we had at first.
A coin for the community of crypto. Being that coin and that community is next to impossible. We have seen other coins try to do the same and all of them have failed.
The task of getting out to the whole community is big. Its too big for the small team we are, compared to others. Therefore we will be changing name and move the focus of getting the crypto world to accept us as the community coin to be the entry point for gamers going into crypto.
As you all know, Sonohub is going to be released with the first version exclusively to our community.
The second version will be blasted out to the masses and will be with sponsorships to entertainers with large audiences in the eSports and Gaming world.
As Sonohub will become our main project, this means that its features will be expanded from a simple communications application for gamers to something a lot bigger.
The new name of ALTCOM will be SONO. It will be our ticker on the exchanges and the name of our currency. The new name and brand will be released with the masternode update.
To end this little update,  I am going to announce a little surprise.
2 Christmas Airdrops will be made.
5 coins to each participant, 500 slots each time.
The first airdrop will be on the 23rd of December at 15:00 GMT +1.
The second airdrop will be on the 30th of December at 15:00 GMT +1.
There will be 700 entry slots in both as we have seen large amounts of users not following the rules.
If more than 500 entries are approved in each drop, then they will also be paid.
The New Project
As we are getting closer to having the Web wallet finished, we have looked into what is needed for SONO to be more accessible to the rest of the world.
As of now, we only have a few cryptocurrency payment processors. To get onto these you have to pay a large sum of money. We will be creating a new payment processor that will allow other currencies to become part of it as well.
The fee for being added to the payment processor will be 50 SONO.
(The fee will be changed if the price of SONO rise to a higher point than seen previously)
The payment processor will be made first with an API system. This requires the owner of the store who wants to use it to code their own solution. In the months after the release of this payment processor, we will have plugins made for WooCommerce, Prestashop, Magento and Shopify. This will make it easy for store owners that have no experience with cryptocurrency to start accepting it.
To finish all of this off, I would like to wish you all a Merry Christmas and a happy new year from the whole SONO Development team.