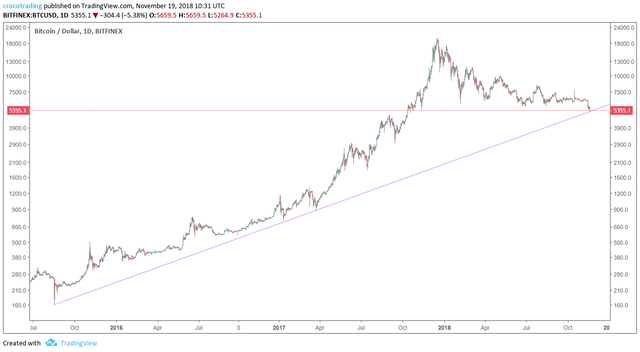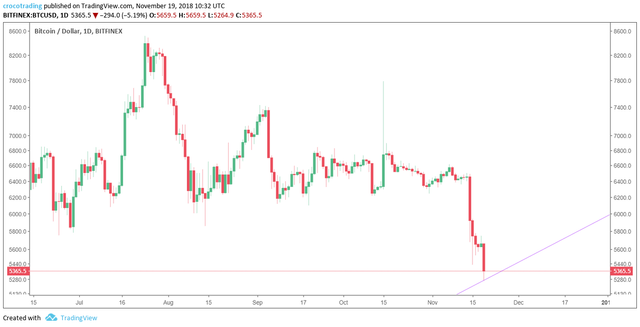 Link of my tradingview post : https://www.tradingview.com/chart/BTCUSD/wzM1b35f-Major-logarithmic-trendline-starting-in-2015-hit/
Bitcoin has just hit a major logarithmic trendline from 2015. Let's see how price reacts on it.
Website : http://crocotrading.com/
Steemit : https://steemit.com/@focuscrypto
Tradingview : https://www.tradingview.com/u/crocotrading/
Facebook : https://www.facebook.com/crocotrading/
Twitter : https://twitter.com/crocotrading
Legal disclaimer : Opinions, markets informations, analyses and any statements made on crocotrading.com website constitute on no account investment advices. The information provided on this website and any accompanying material is for informational purposes only. It should not be considered financial or investment advice of any kind. One should consult with a financial or investment professional to determine what may be best for your individual needs.