I came across this earlier today and wanted to share with you so that you know that you aren't late to the party. I've written about my tryst in Bitcoin in 2009 and since then Bitcoin has come a long way, hasn't it?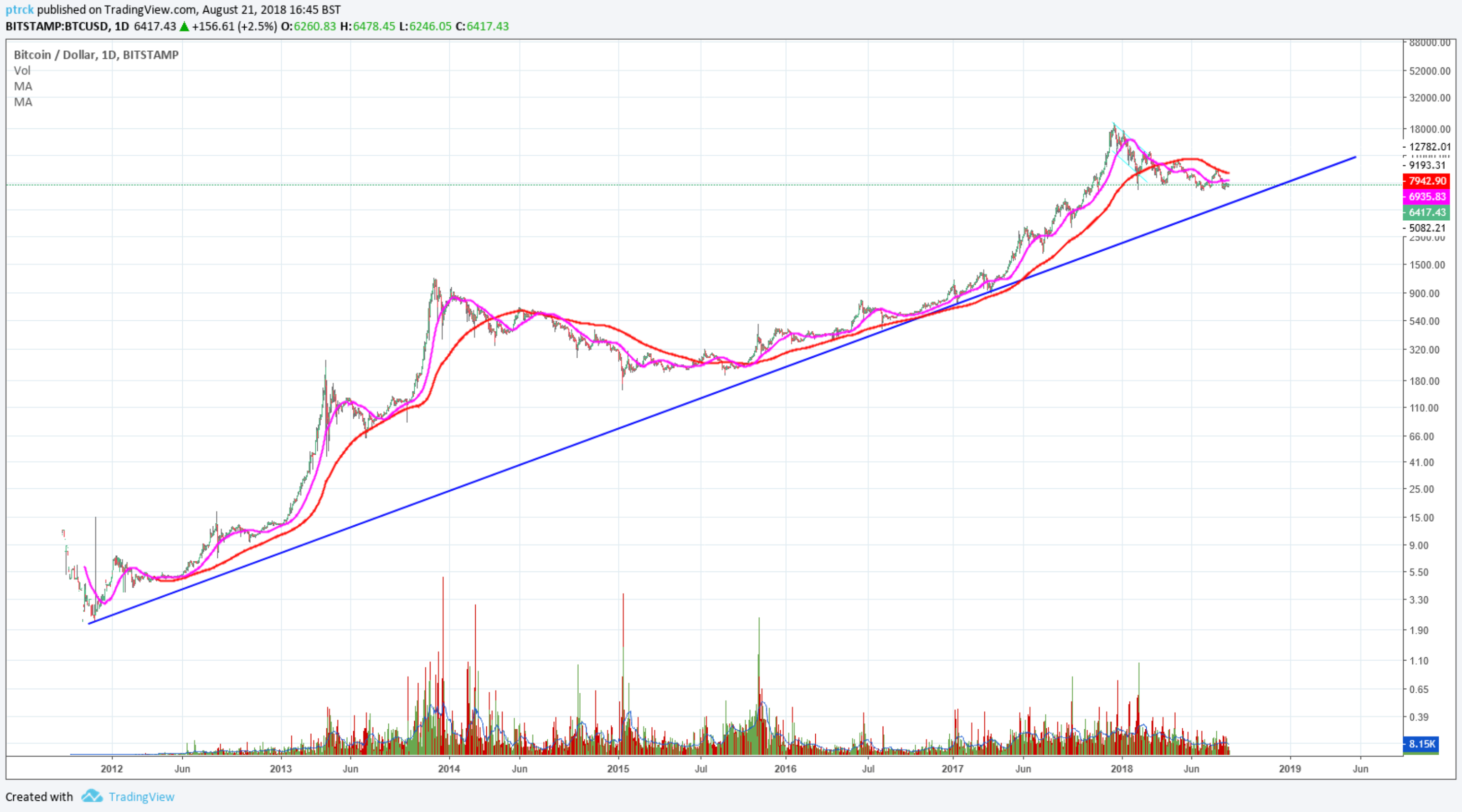 Source
Sometimes we need to look into the past before we can completely figure out where we might be heading. The short term view is that we're in a bearish phase but until markets are done consolidating this is how it's going to be.
Ofcourse, nobody knows exactly where the price will go on from here. But, if the past is any indication then Bitcoin might make a come back to reach higher highs than it's most recent one.
Many major economies are adapting themselves to the existence and meteoric rise of public blockchain and cryptocurrencies. If you can sit through these rough times I'm sure you will be able to enjoy the highs when we revisit those numbers again!
Chances are we will see ATH over 20K in a year or so if the interest around Bitcoin and cryptocurrencies in general continues growing and fresh money comes into the market helping raise the prices across the board.
What is your opinion on this price chart depicting Bitcoin's rise in the past. Do you think it will go over 20K before the end of 2018 or we're going to be in the dumps until 2019. I'm sure you might have had quite a roller coaster ride with cryptos yourself in the past few months. Feel free to share your thoughts in the comments below.
If you are from India, you might want to read this: Is Bitcoin Currently Permitted In India?

---
If you like my work kindly resteem it to your friends. You may also continue reading my recent posts which might interest you:
---