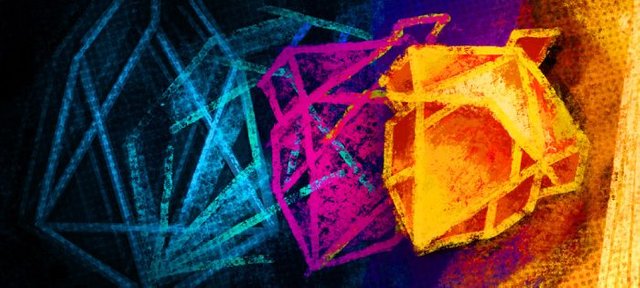 Any developer will tell you that one of the greatest barriers they have is lack of resources especially financial resources for building their Apps. It's hard to imagine what great App ideas people have, that they died with, without anybody knowing or sharing that App. This lack of funding is also pervasive in the traditional capitals markets. Developers have to jump through hoops to be able to jump start their App idea.
We all have heard of stories of developers that were eating Ramen noodles in their parents' basement while trying to create their App ideas only to make the right connections by fate and eventually become multimillionaires or billionaires. What we don't hear are the countless stories of people that had great groundbreaking App ideas that never saw the light of day because of lack of resources.
Since most venture capitalist are in the game to make money, you need some connection to them somehow and also need to be able to convince them that investing in your App idea will make them money. If you live in a third world country, good luck with those ideas. Since it is hard for venture capitalists to invest in App projects in western countries, in third world countries, most developers are out of luck.
Fast forward to the age of blockchain revolution, the field has been leveled, somewhat. People are able to share their App ideas on social media with a white paper and a team, and they are in business. Since Cryptocurrencies are decentralized, people anywhere in the world with an internet connection can be able to ask for funds or send funds to projects to bootstrap their Decentralized app (DApp) ideas.
One of the issues that people realized pretty quickly with the biggest dApp platform, Ethereum was the slowness of users using their dApps and also the fees associated with interacting with the dApp. A developer named Dan Larimer brought up a solution through the introduction of the EOSIO software from which EOS, a cryptocurrency was launched. In theory this was a one of the perfect solutions until it was launched. Since one of the resources used in buidling dApps called RAM (RANDOM ACCESS MEMORY) was a scarce commodity and also tradable, this led to runaway costs for developers. Some developers saw that it was profitable to speculate than to build dApps. One of the dApp developers that developed the Challenge dApp spent about $200K in launching his dApp. Another developer that was trying to build a cards and tokens dApp platform had no choice but to back out because of the costs. These are just the ones I have heard of. There were probably more developers that could not build their groundbreaking dApp
Some of the people that helped launch the network saw that this was not something that was going to be resolved pretty quickly therefore they used the EOSIO software code to fork Telos in order to address this big issue and several others. As the saying goes, "In cryptocurrency, a thousand years is like a year." If you don't come up with a solution pretty quickly another project will do it immediately.
Anyway, Telos has mechanisms in place to encourage dApp developers. One of these solutions is that the Telos foundation will provide grants for the scarce resource, RAM for qualified developers to build their dApp. Now the developer will still need to provide their own CPU (CORE PROCESSING UNIT) and NET (NETWORK) for the dApp.
One of the group teams that helped in pioneering Telos has decided to provide grants to cover a developer's CPU and NET for up to one year. Not only will they provide that, they will assist you in applying for the RAM grants from the Telos foundation, they will provide you with technical assistance for your dApp with their core developers and the best part of it is that they will not take any revenue share. This is like heaven for dApp developers. Their minimal request is for you to build your dApp on Telos and commit to Telos ethos, security, openness, transparency,opportunity and consider mentioning Goodblock as your sponsor. That's it!!
Personally, I believe that this will grow dApp development to unimaginable heights on Telos. To find out more about this opportunity and to apply email grants@goodblock.io and visit https://telosfoundation.io/. Here is to Billion dollar apps being built on Telos.
Subscribe to me on YouTube. https://www.youtube.com/channel/UCaoILL2Xi3oAZak0daSi0Rw
Follow me on twitter. https://twitter.com/financfreedomcj
Follow me on Medium.https://medium.com/@financialfreedomcj
Follow me on Steemit. https://steemit.com/@financlfreedomcj
Join the Telos conversation and get more info!
Telegram: https://t.me/HelloTelos
Twitter: https://twitter.com/HelloTelos
Facebook: https://www.facebook.com/TelosFoundation.io
YouTube: https://www.youtube.com/c/TheTelosNetwork