Well, in my last BTC daily update expected BTC to hold the 6800$ given the fact that a correction was expected after seeing that massive bearish divergence in the 4H.
Expected a 'correction'/ more or less 'intense drop'. But honestly, not a fall from a cliff. Dunno why I surprise, given the fact that this is crypto and anything can happen.
Today is sunday, so I can say that it's incredible me how can less than 24h can change all the progress from 3 weeks: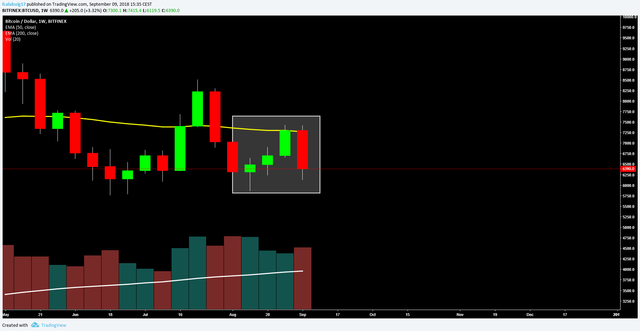 Even so, If I learned something among these bear market is to avoid beng so emotional regarding 'short-term' price action. So I'm holding strong and won't aiming to sell anything soon. I'll die DCA or survive.
As I see it, the last recovery felt 'organic' rather than a pump & dump. Can't say the same regarding the last selloff. Funny to see again our friend Bart Simpson around (this time, in the 1H chart).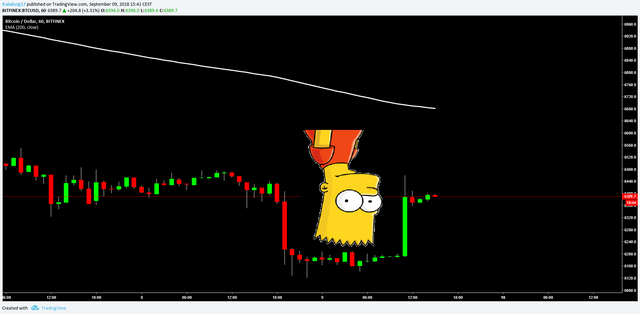 Keep strong and focused.
Happy trading and take care.