Bitcoin TA - summary of analysts - 14. Mar 18
Regular daily update on BTC ta analysts opinions.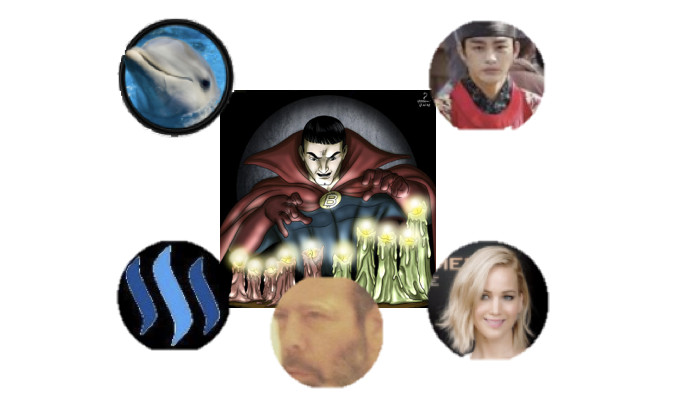 My summary - sentiment: neutral (last: neutral)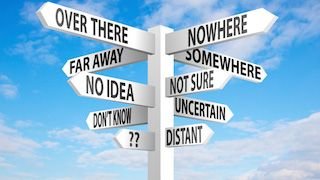 We are stuck between resistance and support so not much moves.
Waiting for new signals
The bear scenario is targeting a 8'200 - 7'200 area. If we go below that it will be rough.
News about the blog
Analysts key statements:
Tone:
Weekly: Is nowhere. He wants to see a close at 10'500 to be optimistic for next week.
Daily: We are working on a symmetrical triangle with an apex in mid of April. We are stuck between support and resistance. He wouldn't trade bitcoin at the moment and wait for more signs.
4 hourly: useless at the moment.
He considers a "Pacman model" which would mean we see a abcde correction sideways. Wave e would finish in that case around 12th of April. After that we see 6'900 USD. But that is not he primary count yet.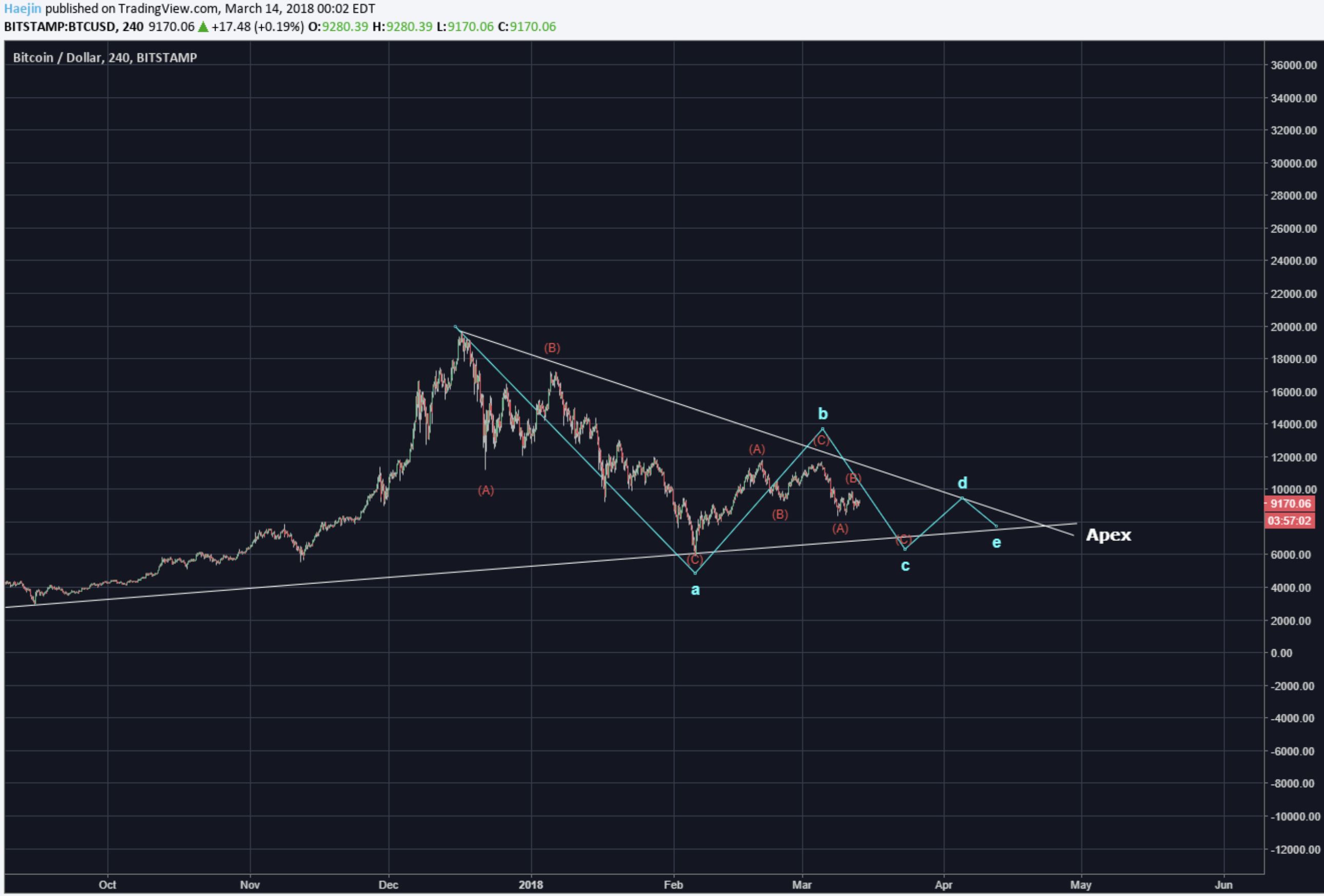 He sees a bearish flag pattern in which we are moving right now. Breaking down of it will lead us towards 7'200ish.
If we go below 6'000 the count is invalidated and we drop most likely towards 3'700.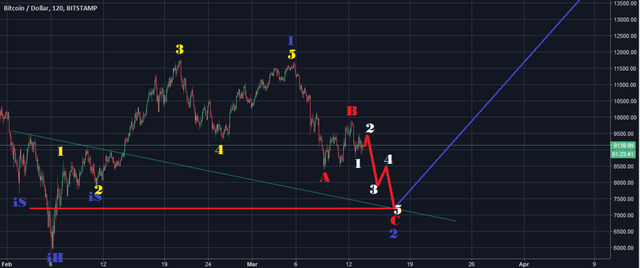 A symmetrical triangle is formed and bitcoin needs to break either to the up or downside. Target (height of triangle) is around 1.6k (up or down).
8'400 is the most important support. If we break that one it gets rough.
Todays trend is bullish. Expected trading for today is between 8'600 and 10'150.
He has a new steemit account: @philakonesteemit
He sees two alternative: If we break above the 55 EMA we are up for a bull rally.
If the bear flag gets confirms we are going down to 7'620 - 8'200 range.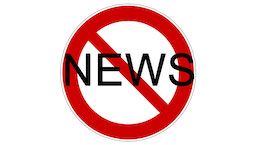 His preferred count is still in play and he sees us coming down to lower channel support at 7'463.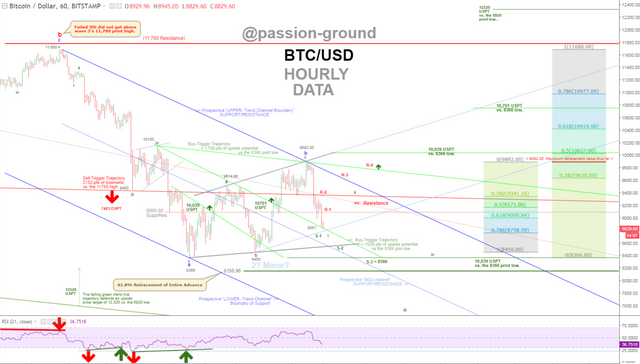 Summary of targets/support/resistance


Reference table
Definition
light blue highlighted = all content that changed since last update.
sentiment = how in general the analysts see the current situation (bearish = lower prices more likely / bullish = higher prices more likely)
target = the next (short term) price target an analysts mentions. This might be next day or in a few days. It might be that an analyst is bullish but sees a short term pull-back so giving nevertheless a lower (short term) target.
support/res(istance) = Most significant support or resistances mentioned by the analysts. If those are breached a significant move to the upside or downside is expected.
bottom = -> now renamed and moved to long term table. Low 2018
low/top 2018 = what is the low or the top expected for 2018?
Further links for educational purposes:
*If you like me to add other analysts or add information please let me know in the comments.