Steemit is the killer app Bitcoin has been waiting for to bring fresh and diverse people into Bitcoin and into cryptocurrencies. Steemit is easy to use, its purpose is self-evident, and it puts crypto to good use. More people will have a first cryptocurrency experience with Steemit than any other decentralization-related company to date.
Bitcoin is a closed, exclusive community of young, smart, libertarian-leaning males
Look around, boys. We're all the same. The Reddit communities, BCT, every Meetup ever, Core devs, Classic devs, the entrepreneurs that run decentralized start-ups, the investors, the traders, the hodlers -- all predominantly 18-45 year old men. We're all in the 1% of techno-literacy. Many have Zerohedge as a daily read. Many have a deep understanding of the Austrian School. We are mostly focused, driven people. We all use the expression "hodler" like it's a thing. This is all great. But none of this is normal. Not even a little bit.
Normal people do not care about any current Bitcoin projects
Bitcoin companies and their products do nothing for them. Purse.io is the closest thing to a Bitcoin killer app and I have had hardly any luck on convincing people not already in the cryptocurency community to save 20-30% on Amazon purchases by using Purse. It seems like a no-brainer. But the response I get is it's complicated, I don't want to take BTC FX risk, is it a scam, it takes too much time, it's...weird.
I don't know anyone outside of Bitcoin who would even try OpenBazaar. Bitcoin gambling isn't even popular with the gamblers --> there is too little liquidity on the poker sites and too many sharks. The P2P lending sites have proven to be failures. What else is there? It's early yet but it's also been years since the ATH and there is really no reason for a normal person to care about Bitcoin or need to have it, except for speculative purposes. The dark markets are their own world and definitionally not normal.
Bitcoin is great but its audience is microscopic today and confined to a niche of like-minded men.
But normal people are signing up for Steemit at a feverish rate
The system is flexible and is what each person makes of it. It's also easy. Self-evident and easy. You sign up and write a blog or share news like on reddit or post photos or disseminate a white papers or tag a recipe or a hotel review and so on. That's why it's able to onboard so many new, different people.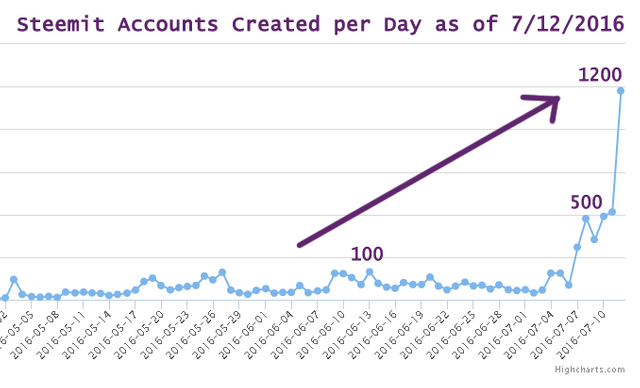 The result?
Steemit is a diverse, open community of -- collectively -- normal people
Look around, steemians. Diversity! On Steemit you have...
These are people who would never have bought a Bitcoin or become involved in a cryptocurrency but for the fact that Steemit onboarded them in the last couple of months. I would bet real satoshi that they have no opinion about the block size debate. What a relief! They are also all women. Cryptocurrency has long been made weak by the complete lack of gender diversity. The sooner Bitcoin et alia reflect society at large in their compositions, the better. Also the bigger and more valuable. There was an in-depth survey of Ethereum community members a few weeks back. It reached 1000 community members. The results showed that 4% of the participants were female. Crazy but not shocking. We can and should do better.
Let's continue a quick tour of notable steemians...
The only thing these steemians have in common is enthusiasm and a willingness to go for it, whatever it is.
Where does this go? Bring out the Numbers
500 accounts are being created per day. If that rate continues, that translate into 180k accounts created per year. If the rate of account creation correlates and lags the price action of Steem, then we should expect this rate to increase. If it goes to 3k/day, that is 1 million accounts per year. That's a 6x rate increase or roughly what the rate has increased in just the last month. (Note: I started writing this Monday night. 48 hours later, the current account creation rate is now 1200/day).
Use that as our strawman. 1 million new users. Maybe 60% of them are new to crypto. 600k people onboarded and actively engaging with a blockchain solution to social media that is fueled by a cryptocurrency and for which the gateway is BTC. 600k getting comfortable with something new and formerly weird.
I acknowledge that I am firmly in guessland here so bear with me. I'm a formidable guesser. Let's put that in context for the current Bitcoin userbase, which I consider a fair proxy for all cryptocurrency participants. Coinbase has 3 million accounts and is the biggest Bitcoin company. Let's say that extrapolates into 6 million Bitcoin uniques (i.e. one real person and infinite wallets per real person) that have been created. Some % of that 6 million are people who aren't really active users and did it as a lark or have fallen into disuse. My own feeling is that the number for Bitcoin Active Users (holders of more than $5k USD worth or people who do at least 1 BTC transaction per month) is somewhere from 1-3 million. The mid-point is convenient. 2 million BAUs.
More context from other steemians:
2mm BAUs seems reasonable. Steemit, if account growth gets to and stabilizes at 3k/day, will increase that by 600k or 30% in 1 year. Queue the BTC rocket ships, boys.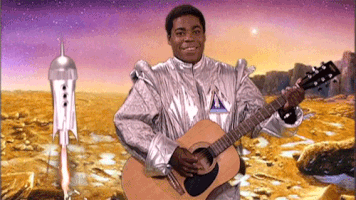 Let's throw some more context on Steemit and its user growth. Reddit has 40 million users and has been a phenomenal success. The scenario above posits that Steemit has become 3% of the size of Reddit. That may or may not happen. But is that crazy? What if Steemit just gets to 20% of Reddit's size in terms of users? Steemit will then have onboarded a 400% increase of BAUs. Network effects lift all (rocket) ships. These are estimates and guesswork and I look forward to fleshing these numbers out with the community. But directionally, they look exciting.
Will it play out like this? What goes wrong?
It's crypto, anything can go wrong. Let's level set.
Steemit's economic model is untested and may not work. What happens if account creation stops? What happens if price action pushes lower hard? What happens if many people "power down" all at once? How does the Steem Dollar peg get maintained and not break? What happens if whales are passive and don't curate? There are numerous examples of cracks and excesses like the fact that my Steem Power earns the equivalent of 4 minimum wage workers income per week. Is any of this sustainable? It's too early to be certain either way. Whether Steem will succeed or fail on its own is beyond the purview of this article.
But we're watching a new social media network form in real-time. And we're going to witness a sizable increase in new crypto community participants no matter what. We've already seen 15k added. And if it happens like I expect, Steemit will onboard 1 million or more people per year. That's 1 million people being made comfortable with crypto, finding it usable and relatable. That's a huge win for Bitcoin and crypto.
The value of any cryptocurrency is the people involved and the network effects they bring, all enabled by the underlying technologies and their usefulness to people. 1 million more active users into the cloistered world of cryptocurrency seems like a valuable breath of fresh air. Steemit, despite not even being a Bitcoin project, looks like it has the potential to be Bitcoin's killer app. Bitcoin hodlers rejoice.
Disclaimer: I hold SP and BTC and other decentralization-related tokens. There are other examples of this idea that have been posted but I started this days before those videos were posted and I also posted this idea in a couple public slacks. This piece is more fleshed out with analysis and evidence and context. I'll let you be the judge.