Bitcoin Cash Skyrockets... Is There Something To It?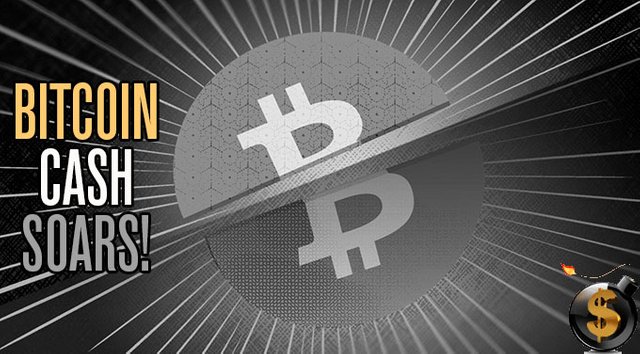 Today was mostly a down day for the cryptocurrencies with one big exception.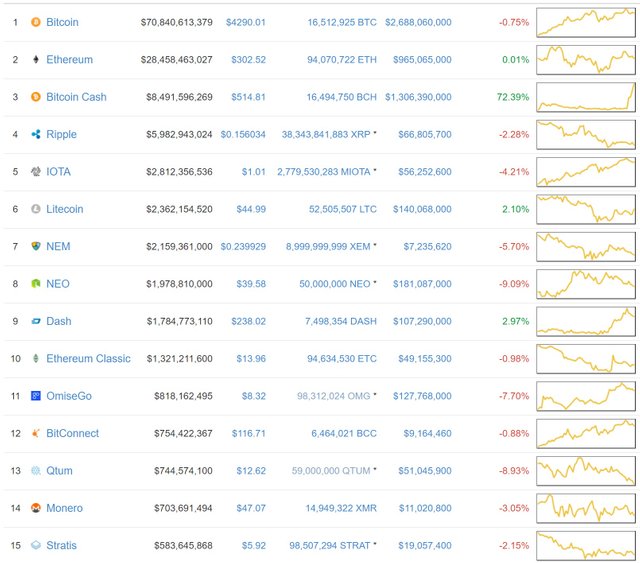 Bitcoin Cash is currently up 72% to over $500 and even hit a high of $567.76 earlier today.

The great majority of information, analysis, and recommendations aren't featured here in our daily blogs and videos. That info is, of course, saved for our paying subscribers.
And we've been telling subscribers to HODL on to their Bitcoin Cash since it forked on August 1st. In fact, we told them of a conspiracy theory that I think may be possibly occurring which could see Bitcoin Cash be the only bitcoin left standing at the end of the day.
One subscriber, in our private Facebook group, even suggested that my theory was such a bombshell that I shouldn't keep it private.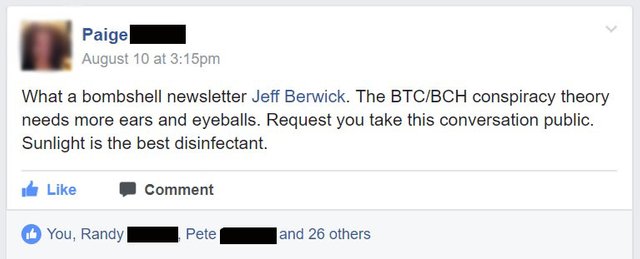 Well, for the time being we are still keeping it private. But you can read it immediately by signing up HERE. It was featured in the August Issue of our twice-monthly newsletter published on August 9th.
There is a lot of propaganda, censorship, infighting, attacks, and misinformation being thrown about with regard to both Bitcoin and Bitcoin Cash. Most people have no idea what kind of war is actually going on. That's why it pays to subscribe to TDV where we have been covering cryptocurrencies since bitcoin was $3 in 2011.
There surely will be many books written about everything going on today in the Bitcoin space. And, we love it. It's the free market in action. And a lot of big players are trying to manipulate it to their advantage.
But, the central banks can't control it and the government can't regulate it… try as they might! That is what is so beautiful about bitcoin.
If you currently own Bitcoin you may want to make sure you get access to all our analysis which you can't get anywhere else by subscribing HERE.
And if you still haven't gotten into Bitcoin, Bitcoin Cash could end up being your second chance. But, start by watching our free four-video Bitcoin webinar HERE. If you accept our offer at the end of the video series we'll send you your first $50 in bitcoin directly from my own private wallet.
We began that video webinar and $50 in bitcoin offer near the start of the year and many people who accepted that offer now have bitcoin worth over $200 and a stake in Bitcoin Cash as well.
The cryptocurrency space is wacky, wild and often incredibly lucrative. What else would you expect from a completely free market (r)evolution in money, banking and the internet itself.
There are still a few naysayers out there who think the whole thing is a scam… but there is always going to be a few people who miss the point entirely. And, yes, we could even see things like Bitcoin get railroaded, sidetracked and manipulated along the way.
But that's not because it is all a big scam. It's because the stakes for governments and central banks are bigger than anything else in the world to try to stop this (r)evolution.
They won't. They can't. But it is going to be interesting as they try… and hopefully die!