SEGWIT 2X is without a doubt the event that we all expected due to the effect that this could have on the BITCOIN ecosystem. So, what happened?
On May 23, 2017 a consensus was reached for the implementation of SEGWIT 2X, "The New York Deal" obtained a 94% approval, being backed by the big miners, wallets, exchanges and plus.
When the announced date approached "The Deal of New York" lost little by little the support given on May 23, it is said that because there is no current reason for its implementation it was not necessary at the moment and little by little they left retracting their support previously providing and thus remove support for S2X.
Then, before the possible division of the community, the following was announced:
Our goal has always been an improvement without problems for Bitcoin. Although we firmly believe in the need for a larger block size, there is something that we believe is even more important: keeping the community together.
Unfortunately, it is clear that we have not built enough consensus for a clean update of the block size at this time. Continuing on the current path could divide the community and be a setback for the growth of Bitcoin. This was never the goal of SegWit2x. *
Due to the rejection shown by the vast majority of users of BITCOIN, the announced HARDFORK for the November 16th is suspended for the time being, in order not to divide the community.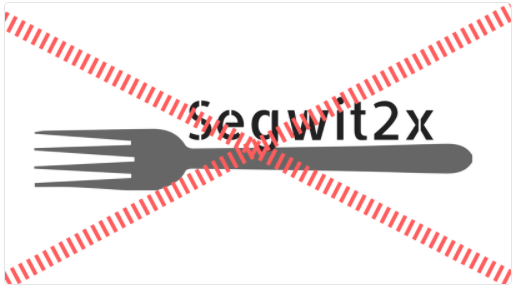 It is clear that the bifurcation to enlarge the block to 2 MB is inevitable, the question is: Until when?
If you find yourself in FAVOR or OPPOSSING let me know in the comments.