Learn the Trading #2 : BTC - How to know the price target of the pattern "Head and Shoulders"
Hello all,
One of my followers asked me my prediction for a price target due to that inverted Head and Shoulders that we have currently on the Bitcoin. Instead of simply saying you a price, I decided to explain you how you can find yourself this kind of information.
So here we have the basic chart where you can see clearly the pattern "Head and Shoulders". It is an inverted in this case :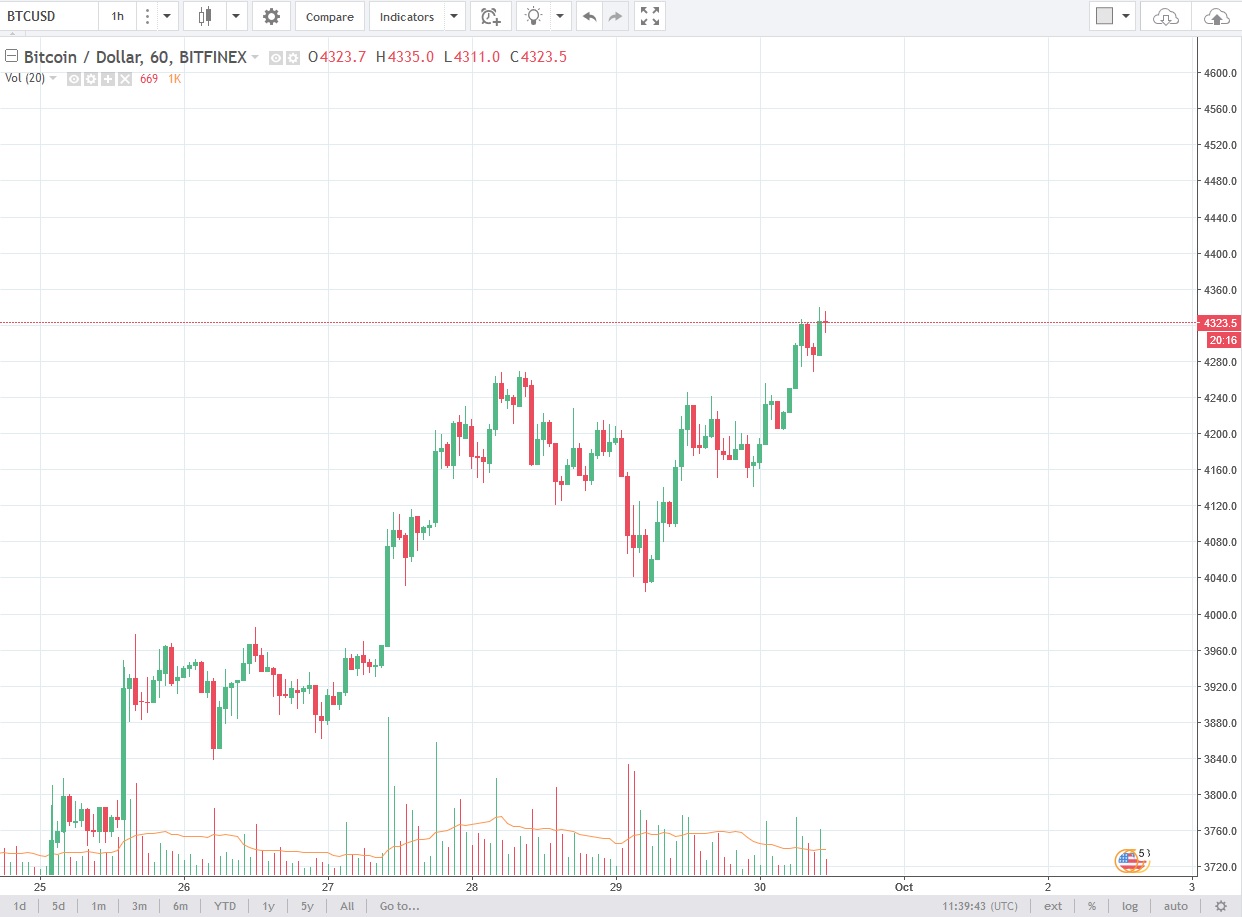 What you need to do now is to trace a line at the base of this pattern, I did it in green here :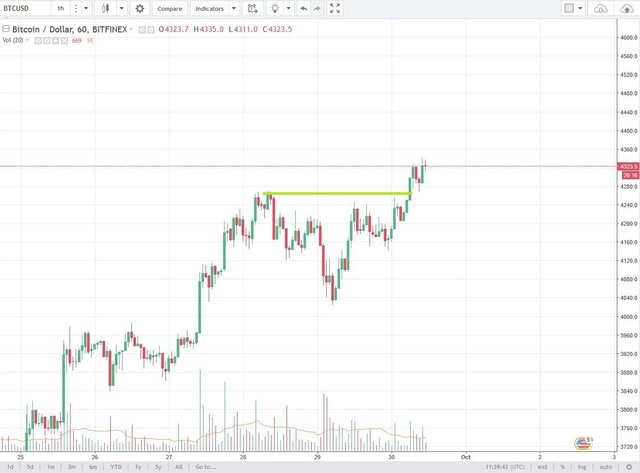 When this is done, you have to trace a vertical line (here in orange) from the base line to the top of the pattern :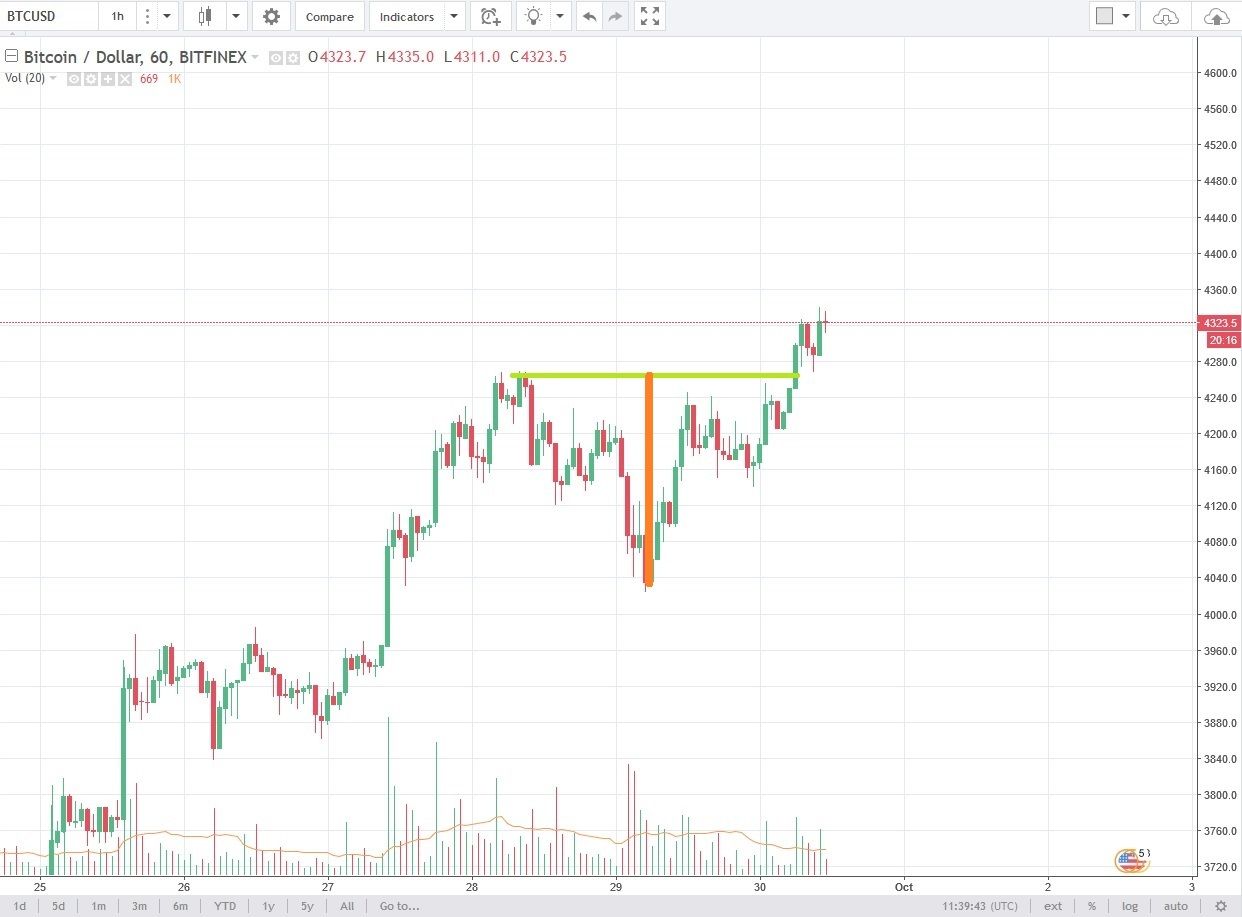 When this vertical line in orange is traced, you have to copy exactly the same vertical line and to paste it on the other side of the base line (green line) :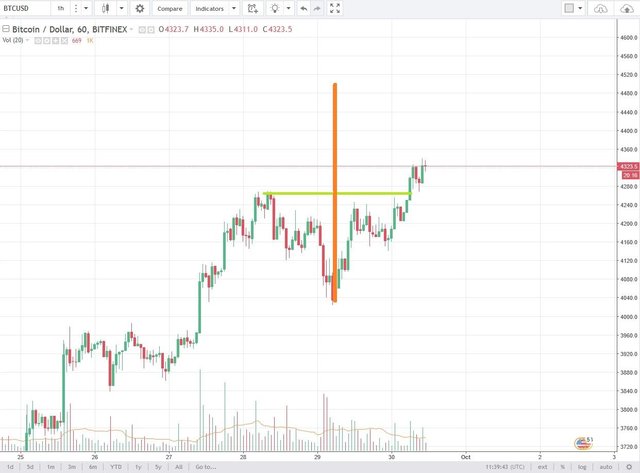 It is done :-)
Now with this new line, you have the expected target of your pattern "Head and Shoulders". Simply look what is the price level of that last line and it will give you the price that we should at least touch if everything goes correctly :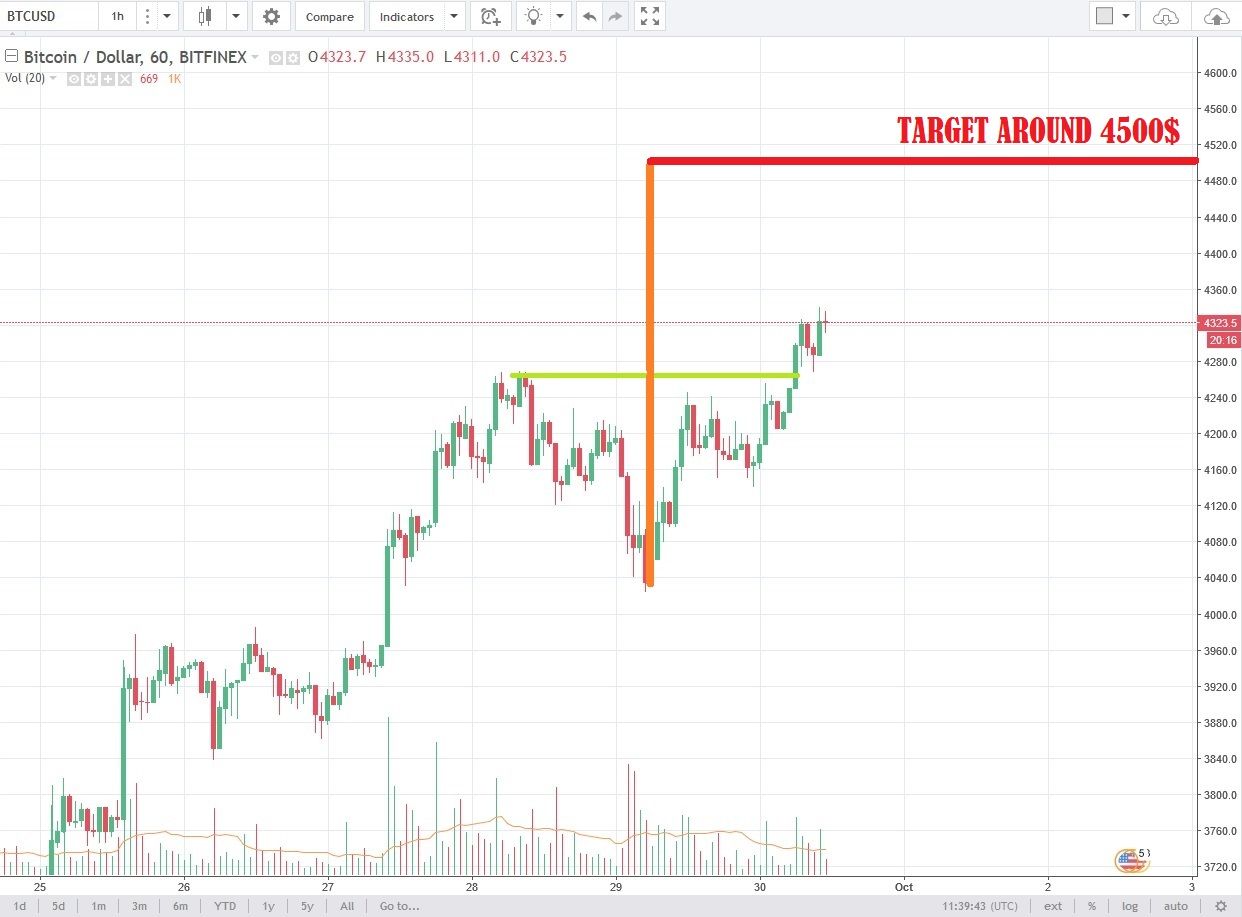 I hope you enjoyed this little training. If you like this kind of publication, don't hesitate to put it in comment here and ask me which kind of training you would like to receive.
Take care all,
Cryptopassion.io
Disclaimer : Never invest more than what you can afford to loose. This post is my personal opinion, do your own research before making any investment decisions. If you make any trades after reading this post, it is completely in your responsibility. I am not responsible for any of your losses. By reading this post you acknowledge and accept that.
Version française ici : [FR] Comment connaître le prix cible d'un "Head and Shoulders"