My Opinion on the Market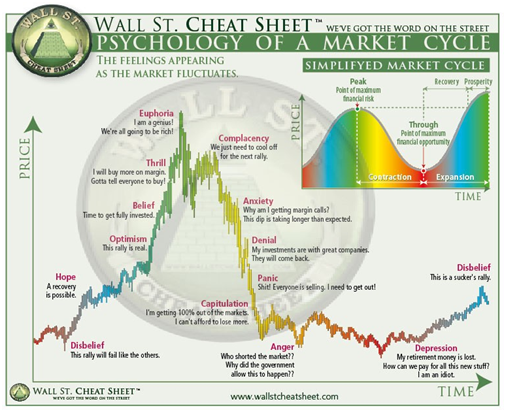 This Psychology chart can be applied to all markets, these cycles occur everywhere on both large and small scales. Please do not lose sight of the fact that we are just in one of these cycles right now. I believe that if we compare this to the bitcoin chart it is easy to see that we have finally entered our capitulation phase, total capitulation at that!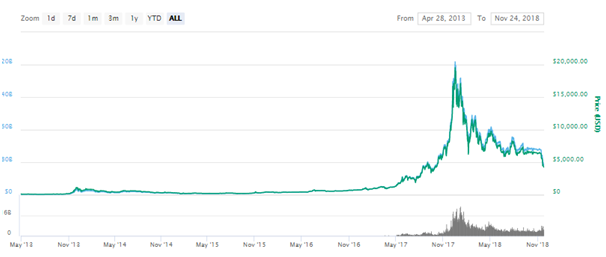 Anger will come next as people believed we were had already bottomed out. I am not going to condone trading here, I consider it risky and hard to do in the crypto space but this is just a basic example of what is going on. These cycles are cyclical so just as we hit euphoria back in December last year, we will hit it again someday (just don't ask me when).
The safest bet for me right now is to continue my research into the best projects out there and be ready for the next run up (Optimism phase). These bear markets do not impact my positive outlook for the crypto space. There are some pretty amazing projects paving the road ahead into a bright future. Don't forget traders make money off peoples fear! Just remember this is a cycle!
On another note, I hope to do some updates on the projects I spoke about in my articles here. These have been turbulent times and have made things pretty difficult for these projects. I am positive that all the projects I have spoken about will emerge from this bear market and do well, as they are all great projects! Stay tuned and don't lose hope!