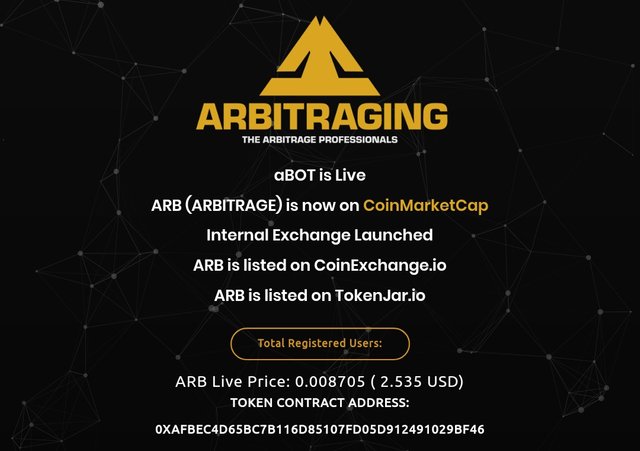 Arbitraging (ARB) has been holding up incredibly well in this bear market. The coin has been able to maintain a stable range between 0.0075 and 0.0085 ETH per ARB.
ARB Updates
The CEO, David Peterson has done another live AMA (ask me anything) and showed how Abot works, performed a live arbitrage opportunity fully automated, provided proof of the transactions on blockchain and exchange's transaction history all live. Mbot, manual arbitraging bot, will be released at the end of September as scheduled. David announced that there will not be any push backs and everything will be delivered on time.
Personal Opinion and My Account
ARB is a very transparent company. They do not hide anything and they have answers to the most skeptical questions. They do actually have a bot which I have seen work live. The team behind the project is real, they are doing live streams and so on. CEO appears publicly on youtube and lives in USA which means that if he was planning exit scamming, he wouldn't be this transparent and public.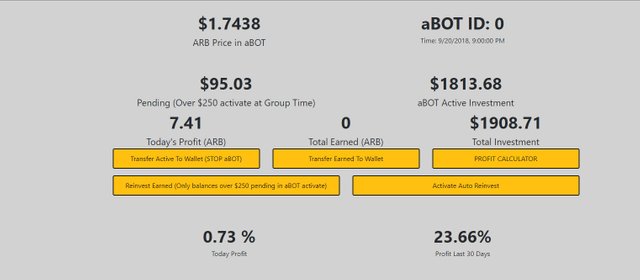 I have increased my investment to 1900$ and getting about 15$ worth of daily return. 
Join ARB at : https://www.arbitraging.co/platform/register/affiliate/ZjDDWjMt