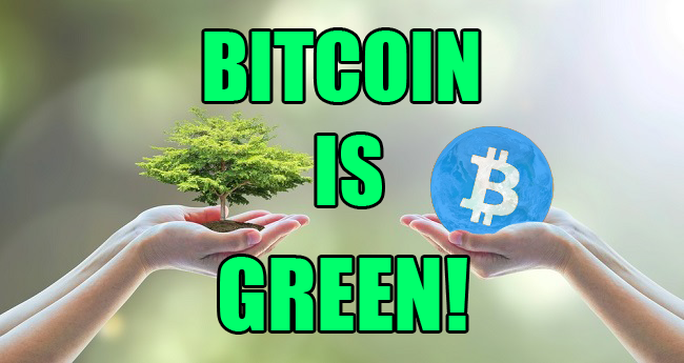 Hello my fellow Steemians and Crypto investors,
We have all seen the FUD fake news hit pieces on the mainstream media about how Bitcoin's energy consumption will ruin the environment, impoverish us and kill all the children! Like fellow Steemian @bethwheatcraft would say "Oh the humanity!!!".
In fact, all this "excessive energy consumption" by the Bitcoin network amounts to less than 1% of all the electricity consumed by electronic devices on standby.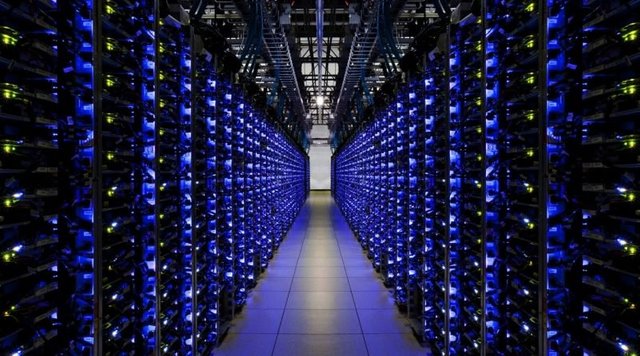 Bitcoin mining is a threat to the planet because it consumes less than 1% of all the electricity squandered by appliances and devices on stand-by? If we want to stop wasting so much energy, perhaps we should start by mandating near-zero stand-by power consumption for the hundreds of millions of devices which are not in use that are nonetheless sucking up electricity every second of every day. Charles Hugh Smith
It's all fake news, like most "journalism" lately… So, rather than stop using Bitcoin you should run and unplug those chargers right now, you child murderer you! Haha!
FIAT currencies are the real polluting, poverty, war and economic crisis generating evil!
If Bitcoin, or any other deflationary currency, became a reserve currency it would be a great net gain for the environment. Mining energy consumption would actually be nominal.
Well, let me tell you that what has really been damaging the environment, impoverishing us and killing the children for thousands of years is FIAT currencies. Yes, it is those worthless pieces of paper that are abusive to humanity and the environment and here's why:
At their core FIAT currencies are taxing schemes to defraud wealth from the people, especially from the most vulnerable, the elderly, that always see their pension money fade away into nothingness. By inflating their currencies governments stealthily introduce new taxes that normally people would angrily reject if they knew about them.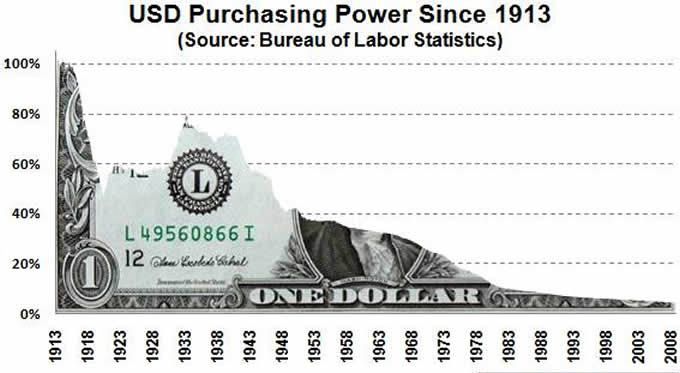 The value of all fiat currencies goes to zero over time. U.S. dollar used as example here but there are much worse offenders. Venezuelan Bolivars, Zimbabwean dollars anyone?
Need to fund wars and a huge parasitic military? Print more fiat

Need more taxes to grow the government without riling people up? Print more fiat

Need to stimulate a stagnant economy overburdened by government? Print more fiat

Need to fund grandiose white elephant unproductive projects such as ghost cities and streets to end up in a desert dune? Print more fiat
Who cares if the value of the currency keeps falling? Everyone is happy buying worthless plastic crap from China made by slave labor with all this new "money" flushing the economy.
This is why the FIAT system is so harmful. Since people always expect their money to drop in value, rather than saving it, they keep buying worthless stuff they don't really need and this ends up hurting the environment by the over consumption of precious resources our children will have to pay dearly for in the future.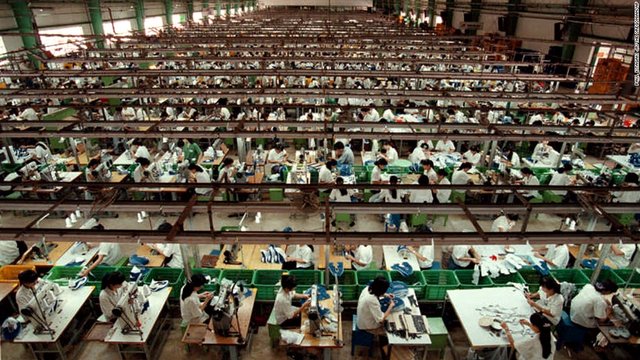 These mega factories would produce only stuff we really need in a deflationary currency environment
This is a huge, actually the biggest, strain on the environment ever. The mega factories keep churning out plastic trinkets, harmful chemicals that last a thousand years, to produce cheap stuff we don't really need and people keep borrowing to buy them, instead of saving for their future and that of their children.
But Deflation is evil! Isn't that what mainstream media and economists always say?
Sure, aren't those are the same mainstream media and economists that always advise the public to buy stocks right before every stock market crash?
To a mainstream economist a Deflationary Spiral is the greatest capital sin. Check out the Wikipedia page...
They have their interests at heart, not yours. When they are telling you deflation is evil, it's because it is! For them, their sponsors and the government they depend on to bail them out with their printed fiat, not for you. How would failed industries keep getting bailed out and government spending more than it can afford if it weren't for inflation?
But, people wouldn't buy stuff with deflationary currency. Muh job!
Wrong, people would still buy stuff, just stuff they really need, that has real value and is produced by sustainable industries. Also, people would save more, accumulate wealth and invest much more carefully in ventures with real potential, not the risky crap investors currently haphazardly throw their money at.
Bitcoiners are a great example of this. Even though they are great hodlers, they are also great spenders that tend to invest in projects that advance humanity and diversify their holdings into productive projects all the time.
Check out how these Bitcoiners are spending their wealth in Puerto Rico video by fellow Steemian and Libertarian @dollarvigilante
Another example: Adam Meister of the @bitcoinmeister channel, one of my favorite Bitcoin podcasters, is always talking about how he travels the world frugally, spending on only things he really needs, living the life while getting wealthier and planning for the future. He does spend, just not on crap like most everyone else who lives on fiat!
These 14 billionaires just promised to give away more than half of their money like Bill Gates and Warren Buffett Eventually, all wealthy people have to spend their wealth!
With deflationary currencies the economy would revolve around real productive industries since unproductive ones wouldn't be bailed out and would disappear as they should in a healthy capitalist economy.
You'd still have a job, a much safer one that is, because the periodic boom and bust crises caused by easy money printing wouldn't exist. There would be pain, of course, but eventually people would move on with their lives, retrain and get job in productive industries. Also, their money would keep growing in value, they'd still spend it, just on the stuff they really need to survive an thrive.
So, when you compare Bitcoin's measly energy consumption with that of the countless unproductive factories an
That's the kind of real spending and wealth accumulation will make people happy, not another plastic toy from a Chinese mega factory that's dumping their waste on the Yangtze river and will sooner rather than later end up in our oceans…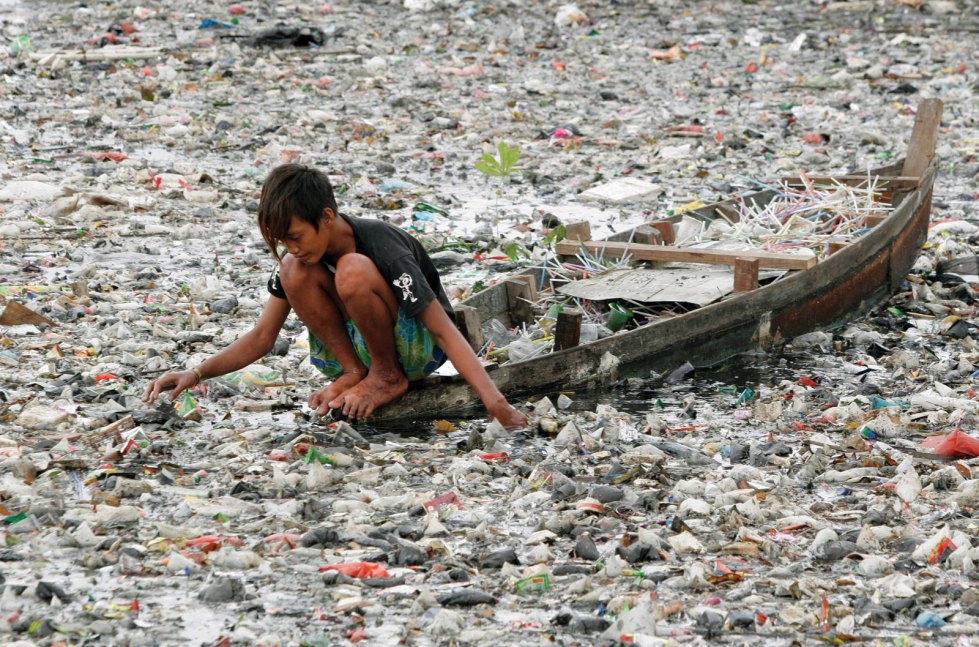 All the plastic crap we buy ends up polluting our oceans
Like our beloved childhood friend Baloo would say, on a deflationary currency people would go by with just the bare necessities of life
So, what do you think? Are deflationary currencies evil as mainstream economists paint them to be or is it fiat currencies what has been holding humanity down for thousands of years?
Do you hold a different view? Please do comment, make you points below and prove me wrong so we all gain in knowledge!
---
CHECK OUT MY PREVIOUS POSTS:
Crypto Millionaire is getting more features. Sneak peek of upgrades!
These new Crypto Millionaire filters will help you find the best ranked value coins
How to bring normies to Steemit in three easy steps
Quantum Doom for Crypto? It's all FUD and here's why
WOW! Crypto investing app hits #4 trending on Google Play Finance! Just below Paypal and Zelle!
"It's Been Dismal" - Gold Coin Sales Slump As 'Bugs' Bounce To Bitcoin
Why China (or governments) can't stop crypto
The case for a million dollar coin! - Cryptocurrency wallet users vs Facebook users. Where are we now?
Tell the community what you think of this post in the comments below.
Follow me for updates news and commentary on "sane" crypto investing.
Happy crypto investing!