Burning coins, a new economic leverage?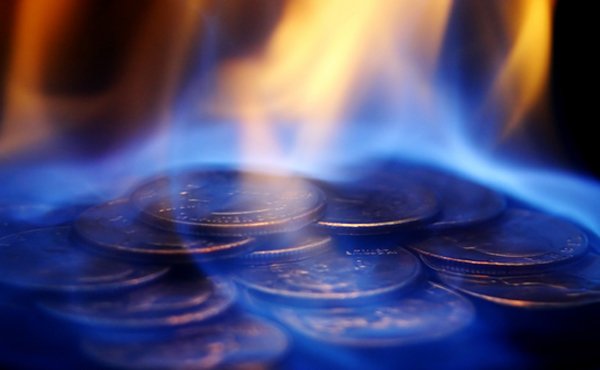 According to the latest Binance announcement, they have completed the 5th quarter coin burn of 1,643,986 BNB (roughly $17MM USD equivalent) on October 17,2018. You may be wondering what is coin burn? Why we need to burn coin and what is the effect it may have?
Crypto4All will talk about coin burn for you today.
What is coin burn?


There are two sorts of mechanism, the first one known as PoB for proof of burn is a method of distributed consensus. The protocol allows miners to burn coins as a result of their effort to mine a block, like we are burning calories during a physical effort.
The second one is a crypto economical way not directly related to increase the valorization of a crypto asset by f removing tokens from the circulating supply. A mechanism to either slow the rate of coin inflation, or reduce the circulating supply of coins.
Which use cases are using burning coins?


EG. Binance announce 5th quarterly burn but price drops


Binance trading exchange is ablockchain crypto-asset platform based on Ethereum, launched on July 14, 2017. Binance Coin is a token issued by Binance, referred to as BNB. The total amount of issuance is constant at 200 million.
Every quarter, Binance use 20% of their profits to buy back BNB and destroy them, until they buy 50% of all the BNB (100MM) back. All buy-back transactions will be announced on the blockchain. They eventually will destroy 100MM BNBs, leaving 100MM BNBs remaining.
After completed 5 quarters token burn, Binance has destroyed 8313253 BNB, which is the rough equivalent of $116.5 million. We summarize a small chart below. According to the current burning rate, it will take at least several years to destroy 100 million BNBs.

Is it a kind of dividend to destroy BNB?


We know that there have been a number of crypto-exchanges in the market with "returning fees" and "income dividends". The "non-dividend" cryptocurrency has become a target of public criticism and even less attracted by investors. But in fact, from a certain point of view, the burning policy of BNB is a kind of dividend.
Zhao Changpeng said, "If someone burned 10% of the cryptocurrency, this is the same economic effect as distributing the 10% of the cryptocurrency value to the other 90% of the holders. The latter is generally called dividends."
As for why not directly pay dividends, Zhao Changpeng explained this: 1) it will have a fee for network transfer; 2) there are more complicated laws and tax requirements in many areas; 3) the more dispersed the holder of the token, the more work to be handled.
Why the price drops?


The first quarter of coin burning in 2017, from October 13 to October 15, BNB price rose from $1.29 to $1.68, up 30%. But after it drops to $1.52. Before the second coin burn, the price rose 21% on January 11 and rushed to an all-time high of $25.18 on January 12. But it drops back to $9.82 after 2 days.
We noted that the price drops immediately after a few days of the announcement of burning coins each time. It is shown that price action following the burn is moving downwards, rather than upwards.The price fluctuations depend on the supply and demand of the market, if the supply is low, and the demand is low too.
Our CEO Christophe Ozcan comment that, "In classical economic theory, the price of an asset is determined by demand and supply, however with crypto-asset, the price will depend on the marketing announcement effect."
Check also our previous blogs:

ICO legalization race– new turnaround for France?
Does Ripple (XRP) may continue to grow until the end of the year?
Is the decentralized dividend model a future and promising trend ?
Can Bitcoin cash surpass Bitcoin?
Are Stablecoins a Cryptocurrency Volatility Solution?
Follow us