Does Ripple (XRP) may continue to grow until the end of the year?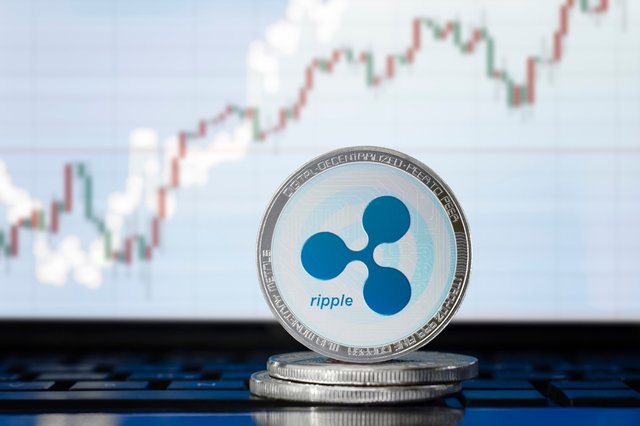 Ripple has made headlines in the media of the major cryptocurrency market these days because of the sudden inflation. The price is $0.25 from last Tuesday and rise to $0.69 on last Friday, an increase of more than 176%. At the time of writing, the price is currently stable at $0.47.
According to latest reports and speculations, XRP will turn over three times this year or continue to rise by $3-$5, becoming one of the most investable cryptocurrencies this year. Is this speculation reliable? What is the reason for the recent surge in XRP? Crypto4All will talk about Ripple (XRP) today.
Background of Ripple:


Founded in 2012, headquartered in San Francisco, USA. Ripple uses blockchain technology to make international financial transactions, providing global financial settlement solutions.
In April 2014, Ripple released a white paper, and issued XRP token.
Circulation of XRP is 100 billion, liquidity is 39.3%, original issue price = 0.0000001USD, and XRP is only used to pay transaction fees in Ripple network.
The Ripple protocol is a blockchain protocol for interbank settlement, that's why someone called Ripple as SWIFT 2.0.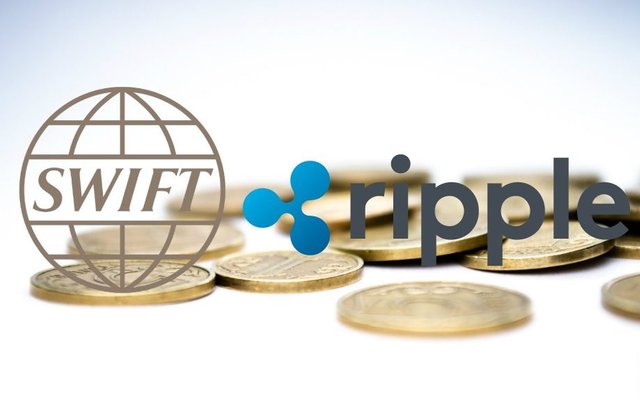 Ripple VS Bitcoin
In Common:
Through P2P network, XRP can be transferred between wallets like BTC. No third-party is required.
The transaction is irreversible, both provide cryptocurrency unique anti-counterfeiting certificate.
Multi-signature support.
Difference:
The Ripple network supports multiple currencies. In addition to its own Ripple currency, it also supports fiat currencies (such as the US dollar, euro, yen, etc.)
Ripple is not designed to be mined instead of Bitcoin. Indeed, XRP are premined whereas Bitcoin are mined from time to time to reward miners. .
Ripple network is based on an iterative ledger whereas Bitcoin is a Blockchain based network using Proof Of Work consensus model.
Bitcoin is decentralized whereas Ripple is centralized. 60% of XRP are owned by Ripple private company, Bitcoin are public.
Ripple's transaction confirmation process can be completed in a matter of seconds. Ripple introduces a "Consensus" mechanism that allows transactions to be verified and validated in a very short time by voting special nodes.
The total amount of Ripple coins cannot be increased, and can only be decremented. Each transaction is very, very low, about 1/1000 cents.
Two news recognized as affecting this wave of rising prices


News1: PNCBank, one of the top ten US banks, announced its participation in the RippleNet Global Payments Architecture organization.
News2: On September 17, Ripple told the media that xRapid, a commercial application product, may be launched next month, and well-known cross-border transfer companies such as Western Union and MoneyGram have begun trials.
What is the specific link between this two news and the rise of XRP?


First of all, Ripple has two products: xCurrent and Xrapid.
Currently, xCurrent has been used by more than 100 financial institutions around the world for international financial settlement, including banks and financial trading companies. However, using XCurrent does not require XRP tokens. Therefore, banks and institutions do not have to purchase XRP tokens.
xRapid is the international financial transaction settlement network that Ripple is preparing to launch recently. xRapid needs to use XRP tokens.
RippleNet is a global payment architecture founded by Ripple. Member companies in this organization (eg. MUFG in Japan, Bank of America in the United States and Mizuho Financial Group) can use Ripple's blockchain technology to complete their cross-border transfer and payment business.
Therefore, the reason that really affects the rise of this XRP should be the xRapid product that consumes XRP tokens is about to go online. Although the banks are not on the list of the first products to use xRapid, but based on more than a year, major banks have begun to use xCurrent.


It is believed that XRP is worthy of continuous observation and is likely to be a good long-term cryptocurrency. The reasons are as follows:
It's an Down-to-earth application, from xCurrent to xRapid, and xVia
Product performance has certain advantages over existing foreign exchange systems
To date, more than 100 financial institutions have used Ripple blockchain technology, and the customer base is expanding
The total amount of XRP tokens will not increase, but will decrease due to consumption
The Ripple team has decades of experience in the areas of technology, financial services and regulatory compliance
Check also our previous blogs:

Is the decentralized dividend model a future and promising trend ?
Can Bitcoin cash surpass Bitcoin?
Are Stablecoins a Cryptocurrency Volatility Solution?
For Crypto Rookies – What is cryptocurrency exchange?
The 3 Challenges Bitcoin Mining Are Facing With In 2018
Follow us