We have already seen that bitcoin is just the tip of the iceberg: there are about thousands of applications for the blockchain and thousands trying to enter this world.
Many believe that it will have the potential to revolutionize not only the way we use the internet, but also the economy, governments and society in which we live.
Blockchain, as a highly disruptive innovation, promises to change the world as we know it today. And in this area education is the most powerful weapon you can use to change the world.
To date, the ones who have been software engineers, but in the next year will be customized educational programs for policy makers, lawyers, project managers, executives, and MBA's to understand the implications of this technology in their respective fields.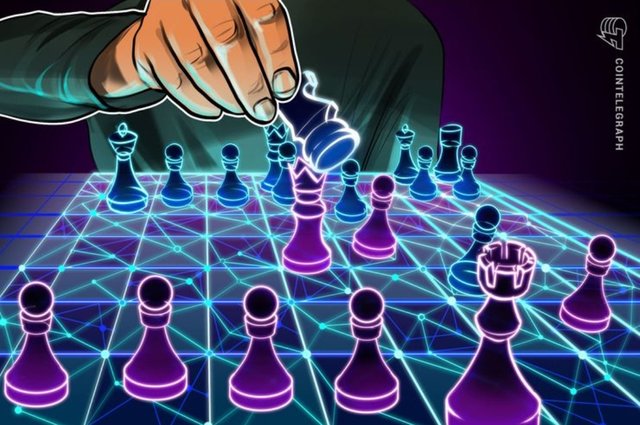 At present, this market has witnessed a silent war between the great world potentials for BLOCKCHAIN ​​ADOPTION, EXCHANGES AND CRYPTO FUNDS.
Incredible as it may seem and despite the news being thrown out mostly negative, who leads this race with more than half of the 406 blockchain patent applications filed last year is CHINA. And of the top 9 companies that filed such patents between 2012 and 2017, 6 were Chinese, with Beijing Technology Development leading the pack.
So do not be fooled when they are told that China is out of the game because it is completely a lie.
An extensive White Paper by the Blockchain Industry published by China's Ministry of Industry and Information Technology on May 21 appears to confirm that the blockchain domestic industry had "exponential" growth in 2017. The report showed that 178 new blockchain startups were released in the China that year, bringing the total number to 456, while in 2016 there were only 136 new startup.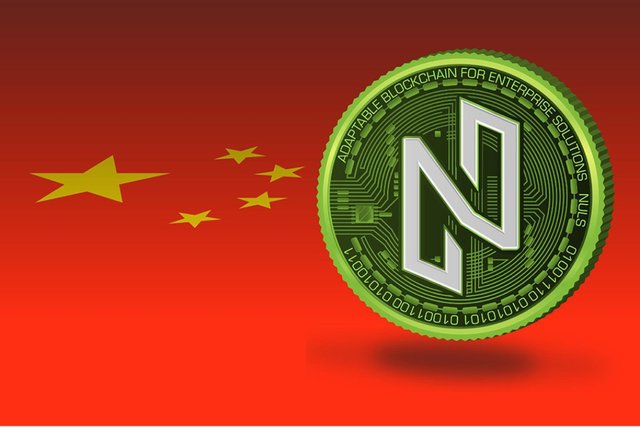 One of the BLOCKCHAINs used by China's industry and technology ministry is NULS.
The bet has been huge on the NULS platform because it is a technology that will never be out of date thanks to its modular system. In this way, we can monitor progress in all types of areas and adapt the needs of each company.
In fact, I venture with certainty that NULS will be the most used platform in China thanks to its partnerships with universities to develop projects in many of the competitions organized by the Chinese technology industry. And in a nutshell, NULS partnerships are impressively strategic to their development in Asia.
1-MC PAYMENT
https://medium.com/@nuls/nuls-strike-a-deal-with-mc-payment-74cb35e70a56
2-China's High-tech Industrialization Research Association Blockchain Industry Alliance (from now referred to as the CBIA)
https://medium.com/@nuls/china-blockchain-industry-alliance-and-nuls-partnership-b241c7f5faec
3- BITMAIN
https://bitcoinist.com/blockchain-platform-nuls-secures-investment-from-bitmain/
4-NULS signed an agreement with Veritag, SAKAE Fintech, Y3 Technologies Pte Ltd, Reefic Protocol and Morpheus Lab to establish a food chain alliance and a global food ecosystem based on blockchain.
https://twitter.com/nulsservice/status/1032544749281075200
https://sg.news.yahoo.com/today-top-tech-news-august-24-airbnb-appointed-101247946.html
5-Listed in China's official Global Publication Blockchain Technology Assessment Index
https://twitter.com/nulsservice/status/1027783357441003520?s=20
6- Bitshares
https://twitter.com/nulsservice/status/945909666139193344?s=19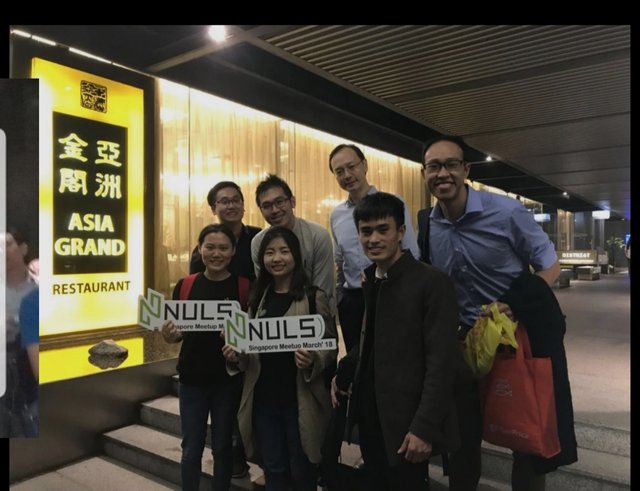 This is just the beginning, in 10 months of work, NULS has already achieved great achievements and I am not just talking about the partnerships I mentioned.
Look ...
1-Mainnet successfully launched and operational with PoC (Proof of Credit)
2-About 70 operational Nodes with thousands of stakers.
3-Expansion of communication through ambassadors (USA, Australia, Singapore, France, Korea and looking for more)
4-New forum for COMMUNITY NULS
https://nuls.community/
5-Hiring excellent programmers through the community and beyond.
6-Events and strategic meetups
7-Creation of the innovative product CHAIN ​​FACTORY together with the Smart Contracts.
8-SportIP (Chinese), YouBlock (Chinese), Tinkey (Chinese), WISChainReceipt-Zeanyon (Chinese), China Health Data Chain, NEEP (Chinese), HPIPS, Hena (Korean), JYA are some of the companies running at NULS in late September or early October.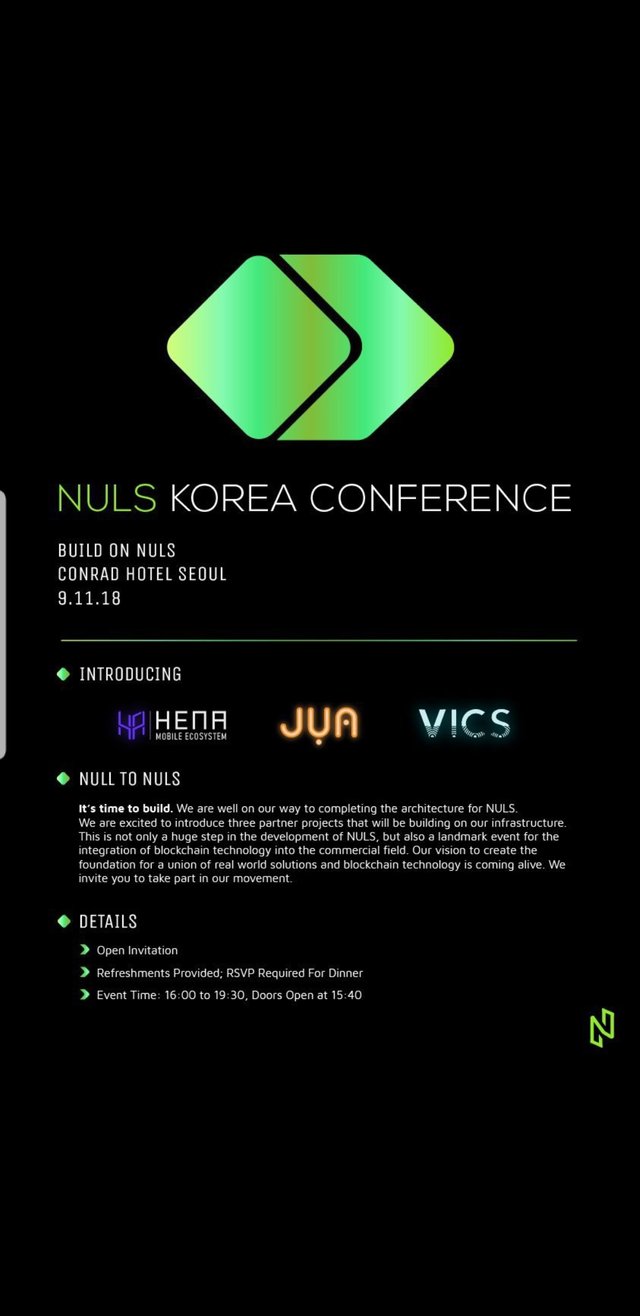 As you can see, our expansion in Korea is already a success. In addition to already having these three companies ready to run on our platform, NULS has also been called Ethereum Korean in Korea's communication.
The creation of the CHAIN ​​FACTORY together with the Smart Contract is one of the reasons why NULS will be guaranteed success with most companies.

Consisting of numerous independent modules covering areas such as network, account, ledger, consensus, storage, and smart contract - is designed primarily for companies with little if any blockchain expertise. Capable of running sophisticated smart contracts, it operates like any plug-and-play software system, to make it as easy as possible for companies to get up and running on the blockchain. In addition, companies can select from a variety of industry-specific modules which they can customize as needed. They can develop their own applications without any prior experience. The NULS CEO Liesa Huang says: "the NULS system allows any developer to become a blockchain developer. You do not have to understand underlying technologies like cryptography and cross-chain consensus mechanism. "Like most progressive blockchain software.
This is what CHAIN ​​FACTORY and MODULE REPOSITORY provide to companies. I could not describe better what Liesa said.
Imagine, NULS will have a huge capacity to acquire companies for their sidechains in the distance of a few clicks;)
I hope you enjoyed.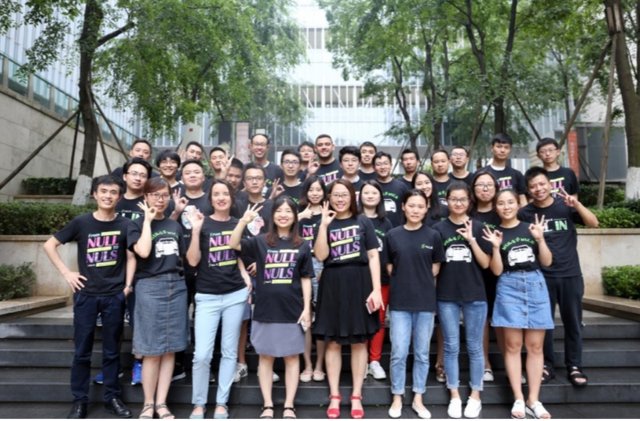 Link: https://medium.com/@joaofernandes_73284/the-silence-of-the-nuls-in-the-blockchains-war-cdc8f5a3ce49