Price analysis: Bitcoin prepares for another push higher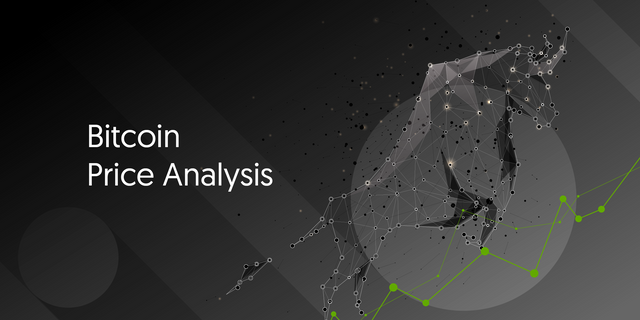 Fundamentals
Historically, January is one of the worst months for Bitcoin. This hasn't been the case this year, since Bitcoin has gained nearly 22% since the start of the year. Still, the crypto community has debated whether the Chinese New Year, which started on Saturday January 25th, and ended on Monday January 27th, has had an impact on Bitcoin's price.
According to Phoon Mei Hui, blockchain enthusiast, the Chinese New Year might be one of the driving factors of the dip in BTC prices every January. However, his analysis shows that a direct relationship between the Chinese New Year and Bitcoin moving lower in January exists.
"Although we observe countercyclical relationship between BTC prices and trading volumes, we are unable to prove that the fall in BTC prices are indeed caused by spike in Chinese Yuan-trading volumes during Chinese New Year."
In other news, Australia's financial regulator - the Australian Securities and Investment Commission (ASIC) - has approved Bitcoin investment retail fund operated by the fintech startup Raiz, according to local media.
Raiz plans to invest 95% of its clients' funds into ETFs, while 5% will be invested directly in Bitcoin. It is reported that the fintech currently controls around $450 million, belonging to around 300,000 customers. Last year, ASIC announced that it had updated regulatory guidance for businesses involved with initial coin offerings (ICOs) and crypto assets to stricten the rules relating to crypto products.
Staying in the legal category, the Reserve Bank of India, the country's central bank, said that it did not place restrictions on Bitcoin (BTC), however, it warned again of the risks associated with the trading of such virtual instruments.
"Firstly, the RBI has not prohibited VCs (virtual currencies) in the country. The RBI has directed the entities regulated by it to not provide services to those persons or entities dealing in or settling VCs… The RBI has been able to ringfence the entities regulated by it from being involved in activities that pose reputational and financial risks along with other legal and operational risks," it is said in a 30-page affidavit, published by The Economic Times of India.
Previously, the RBI was consistent with its message that ICOs are prohibited, while virtual currency asset funds should not be allowed to be formed and operated in India. On the other hand, the bank has once again encouraged the "development and adoption of distributed ledger technology".
Finally, it is reported that Bitcoin miners generated just above $5 billion in revenue in 2019. The vast majority - $4.89 billion - was received in the form of block rewards, while $146 million was generated through transaction fees.
Last year's number is less than what miners raked in 2018, when they made an estimated $5.26 billion. Still, it is much higher than $3.19 billion - the estimated revenue for 2017. It is important to note that the aforementioned numbers are just estimates, as miners may also prefer to retain a portion of their mined BTC and sell it at a later date at a different price.
Read the full analysis here