Hello
Steemians,
This is my another Technical analysis on BTC/USD. I was just watching Crypto market as it was just showing nothing but
mumbo jambo game. Just like to and fro motion as Pendulum Does.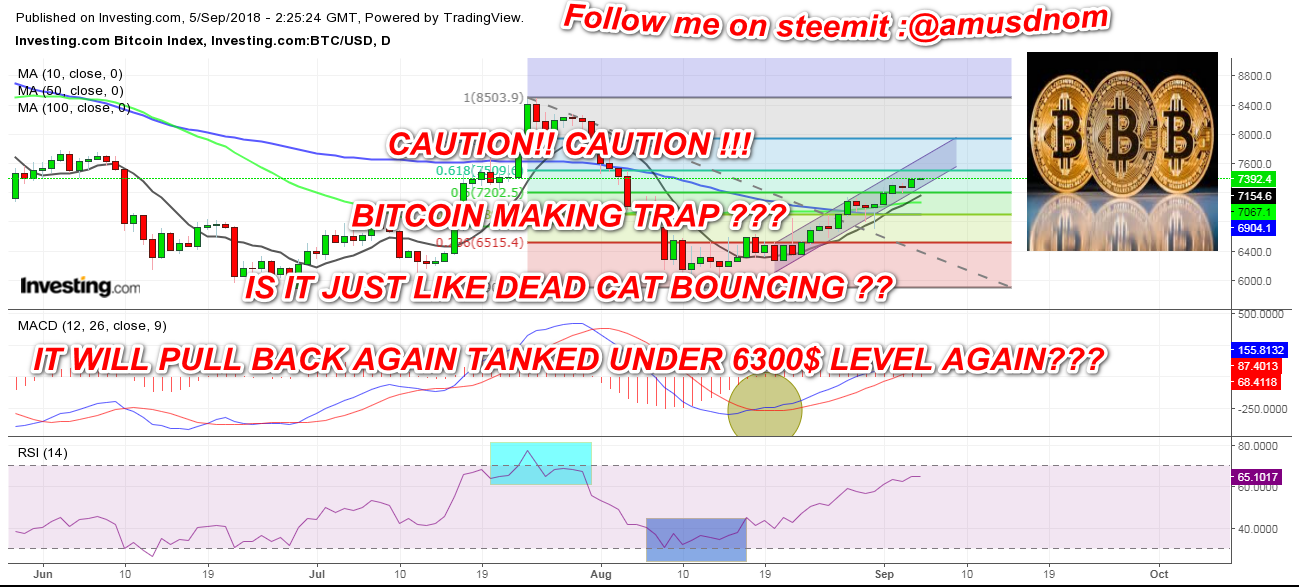 Just have a look how smoothly bitcoin making a ascending triangle which shows bullishness but here is the main trap that lies behind on this beautiful move.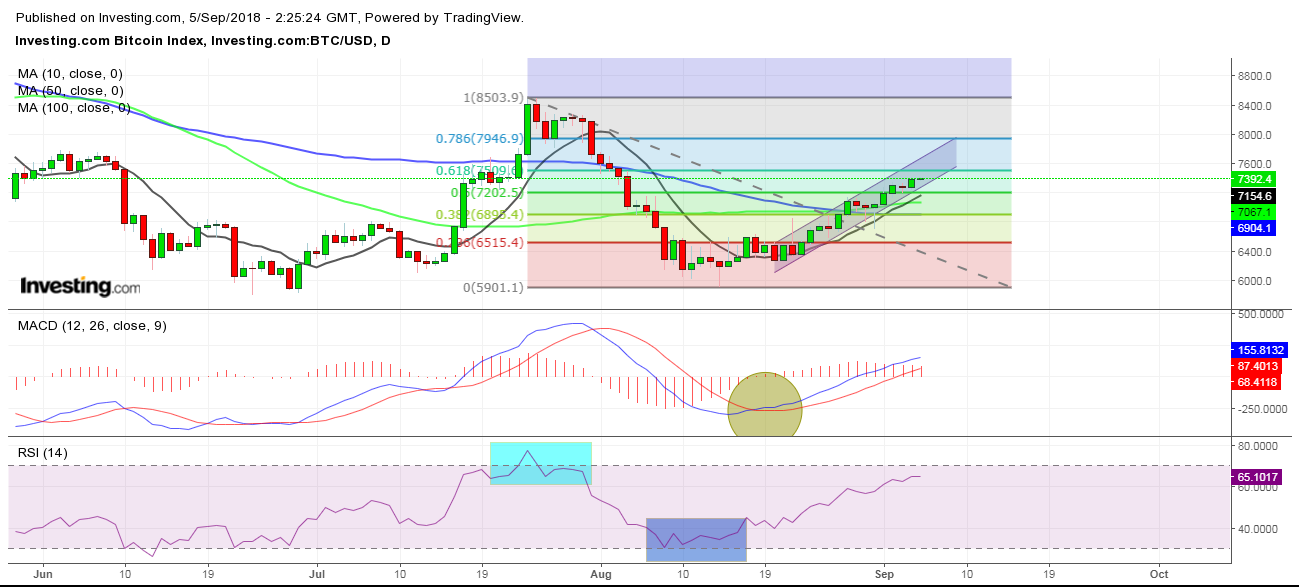 Need very very cautious As Bitcoin approaching near about it's golden Fibonacci ratios 61.8% as 7509.5$ level this level is very crucial
Here is the previous level where We expecting it would bounce back and exactly the same way after some lagging periods it does but had great uncertainty
Have a look....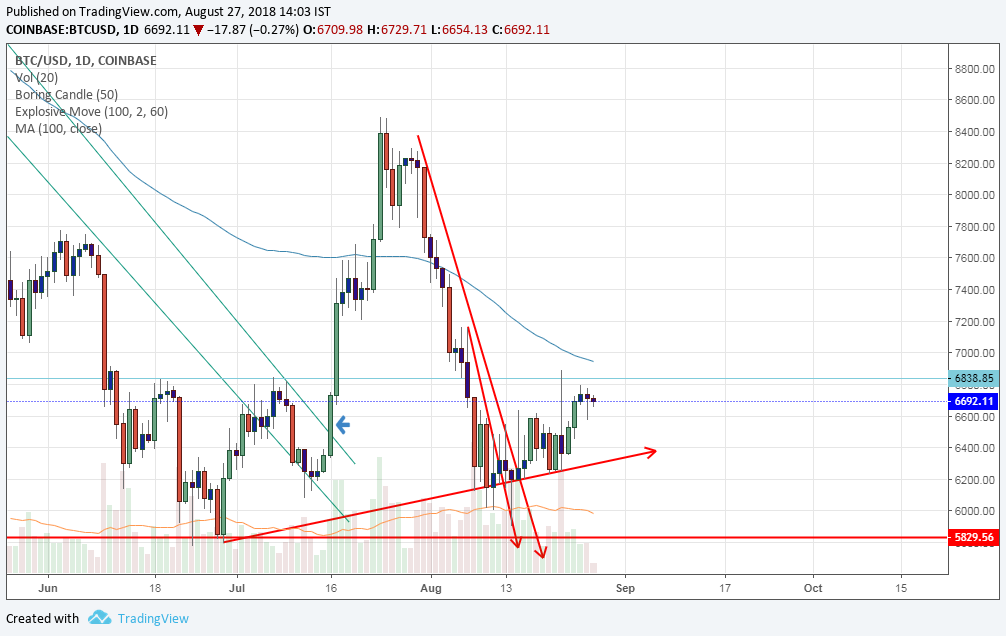 The Above data and screenshot was taken on 27.08.2018 when Bitcoin was trading at $6692.11 level
Now come back to the techical funda that we are trying to digging out.
Lets Have a look on *05-09-2018 BTC/USD daily OHLC data
OPEN = 7359.99
HIGH = 7384.00
LOW = 7355.47
CLOSE= 7368.00
This data shows that there is not much up move taken just few 15 points from opening and not made much lower just 5 points nearly....
So this is indicating that it will turn back anytime after giving a swing or spike move......
Interestingly.... The major crypto market is green but ETH which is another giant of crypto currency is not moving too much and unable to to cross 300$ level . This also is also make us chance to doubt that BTC/USD will go further up... Might bitcoin going to show off Dead cat bouncing???
Or there might be a trap???
Lets have a glance what heat map want to say us.....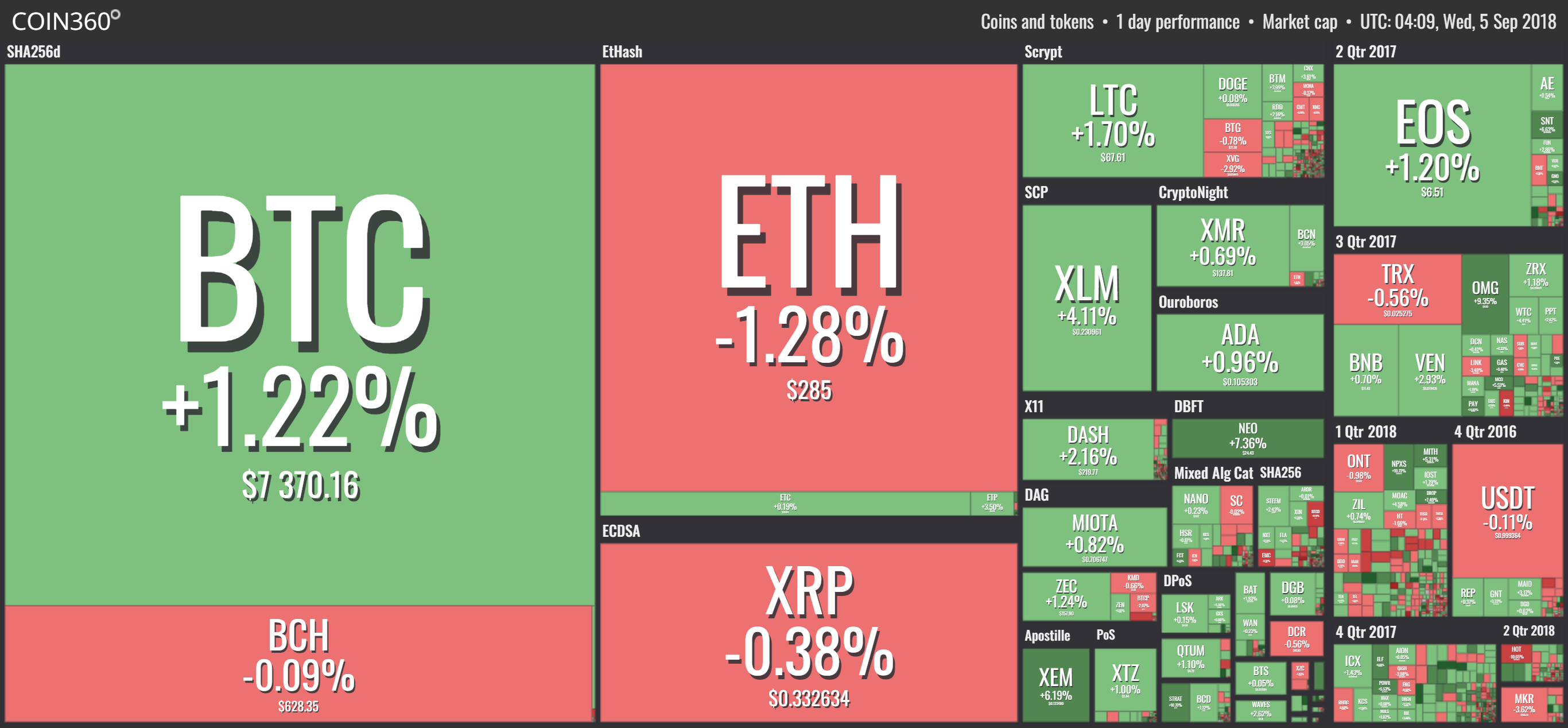 from coin360
Eth still In Red Zone bellow 300$ level...
Apart form that .... few bitcoins facts....
1. Bitcoin just making a ascending channel just when it will break will take downfall again...
2. RSI JUST NOW 64.43 WHEN EVER IT WILL BREAK ASCENDING CHANNELS OR HIT RSI 69 LEVEL OR 70 IT WILL MIGHT HAVE REVERSE BACK AS SHOWN IN EARLIER JULY TRADING SESSION.... SO BIT COIN IS AGAIN APPROACHING INTO SUPPLY ZONE.
3.On August series 19th of august MACD crossed and makes support from 6261$ level and bounce back this level and now trading around 7367$ level as of now writing this article.. shows it can turn anytime down side after reaching 7509 level
as it is already started less height of positive histogram and some weakness.
4.Although The 100DMA still supporting but when it will start downfall again it will act as resistance ....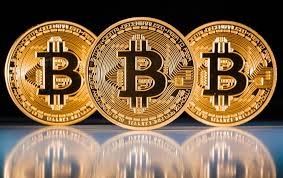 CONCLUSION - ANALYZING ALL THESE TECHNICAL DAT WE CAN CONCLUDE THAT BITCOIN MIGHT BE PULBACK IF THIS ASCENDING CHANNEL BROKE OR TOUCH GOLDEN FIB LEVEL 61.8% I.E 7509.6$
THIS IS MY OWN TECHNICAL ANALYSIS DON'T trade before sure that you have made your own analysis to....
Please don't for get to share your valuable feedback and some facts that might have overlooked...
Please give your opinion and technical Analysis too what do you are thinking what is the next move that bitcoin going to take move...... Don't forget to share with us....
Thanks for Reading ....
Regards @amusdnom