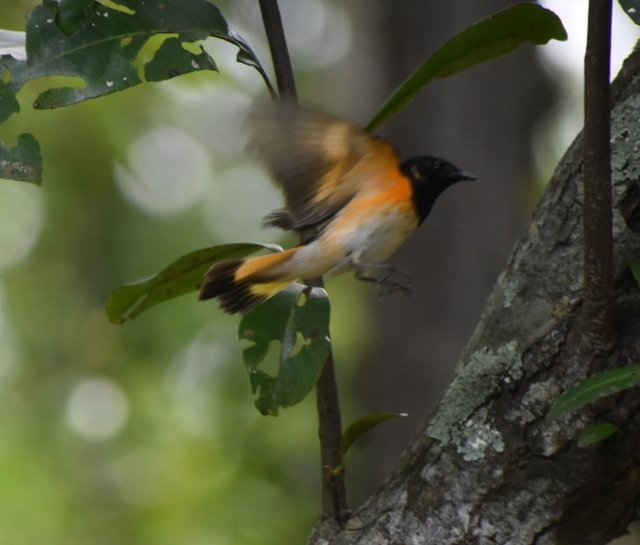 While birding one of my favorite nature locations, a flash of orange fluttered past me into the brush. My first thought was "that is a huge butterfly!".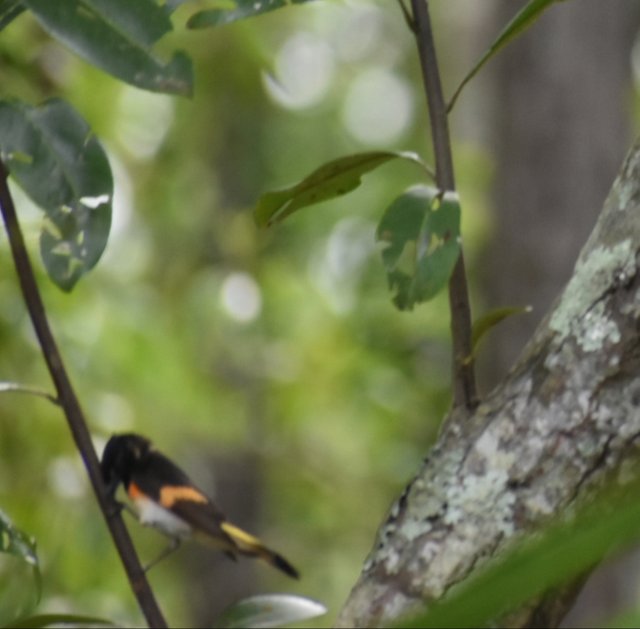 It stopped for a moment and my eyes popped out - bird! I've never seen this type of bird before here in North Florida!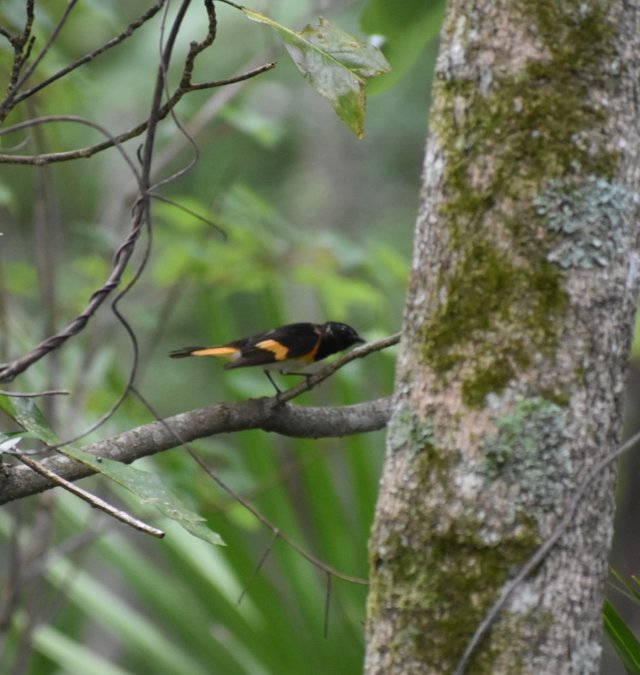 The chase was on as it fluttered through the bushes and I scrambled to keep up and snap some pictures.
Relieved that I was able to capture enough shots to be able to identify it later, it finally relaxed and allowed me time for some cute pictures.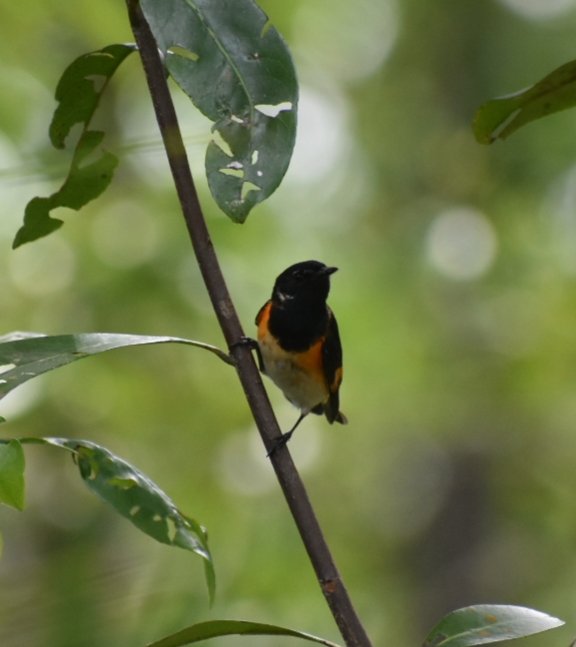 I believe it is an American Redstarter, from the Warbler family. It migrates from well North of Florida but does not nest here (according to articles I read).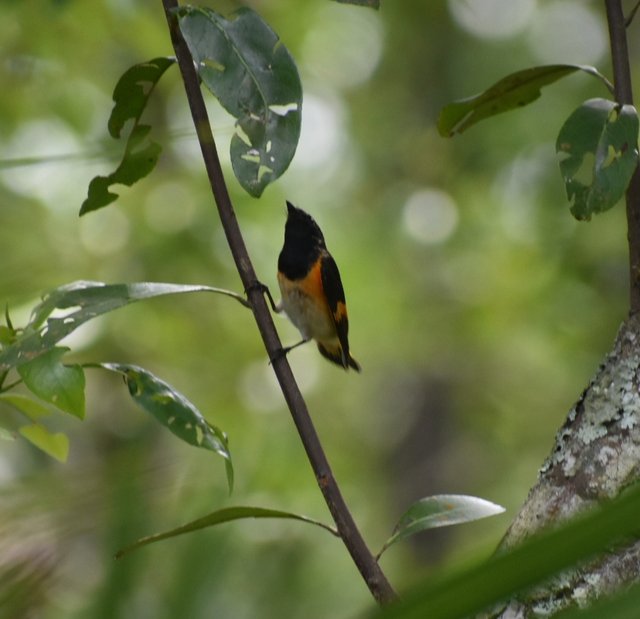 I hope I see more of them this season. What a beautiful bird that floats through the air like a butterfly.
All pictures taken by @rawruss with a Nikon D3400 w/ 70-300mm lens. What will we find next?