MercuryBot -- A New Bidding Bot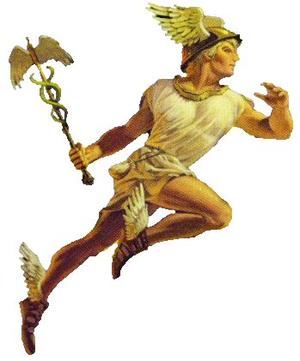 A new bidding bot has arrived, his name is @mercurybot.
Mercury is the Roman God of commerce, eloquence, and messages. @mercurybot is here to help you get your message heard loud and clear throughout the world of Steemit.
@mercurybot works like other bidding bots.
He votes every 2 hours and 40 minutes with 100% of his power
You can send in any amount above 0.10 SBD or 0.10 STEEM to participate in the bid round.
Your post must not be older than 6 days.
He will only upvote posts--no comment upvotes.
He currently has 10,000 SP.
Here's how it works:
Copy the URL of the post / comment you want @mercurybot to vote on
Navigate to your Wallet
Select Transfer under Steem Dollars
Populate To field with "mercurybot"
Populate Amount field min "0.1" SBD or "0.1" STEEM
Paste URL into Memo field
Submit
Current rules
Bid on posts only. (Bids on Comments not allowed)
Maximum post age must be under 150 hours.
Accepted currency - SBD or STEEM
What is a bidding bot?
A Vote Bidding Bot allows you to bid on a partial upvote of the bidding bot's full strength vote.
A new bidding round opens every 2.4 hours.
For example: Let's say Sam and Linda both bid in the same voting round. They are the only bidders. If Sam bids 2 SBD and Linda bids 4 SBD then Sam will get 33.33% of that round's full upvote and Linda will get 66.66% of that round's full upvote.