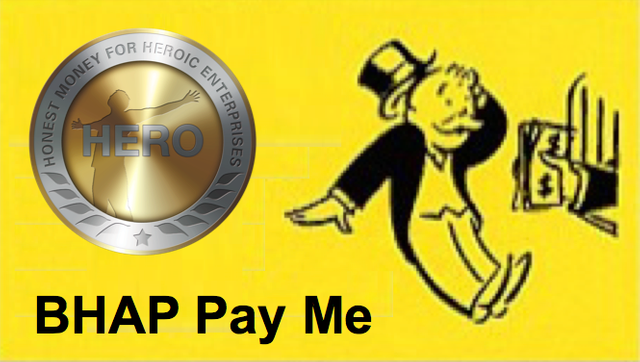 It's almost time to start adding Big Heroic Audacious Projects (BHAPs) to the Billion Hero Campaign!
One of the essential components of the Billion Hero Campaign is that Players get to pick which BHAP project they want to support to win a piece of the billion dollar prize money. There are twelve prizes ranging from 10 M to 300 M dollars that get awarded when the donated million in BTS grows to be worth $1 billion. Just like I described in the Million to Billion Club.
Another important feature is that anyone can register a BHAP!
While we hope that humanity will choose projects that will make a huge difference for many people, inevitably somebody will try the gambit of proposing a project that will give the prize money back to the people who voted for it. Well, why not? Let that idea compete right up there with BHAP World Peace and BHAP Kill the Whales. So let's use that as an example and I'll create the first BHAP in the contest.
First, I'll choose a catchy name. It can be anything, but it's nice to follow the convention of starting the name with "BHAP" just so it stands out when people write about it. The system will append BHAP for you, so you just type "Pay Me":
PROJECT NAME: BHAP Pay Me
Next, I provide a short tag line:
TAG LINE: Distribute the prize money to the people who vote for this BHAP proportional to their Freero game points earned.
Then provide a few paragraphs worth of scrollable description. Make use of links to other sources or your BHAP web site to keep this description from causing TL;DR Syndrome.
DESCRIPTION: If this BHAP wins a prize, the BTS are to be divided up among all Players who voted for it according to how much they contributed to the win. We don't want rich people to run off with the lion's share, so only the Freeros you actually earned playing the game will count. Your percentage would be your Freero total divided by the sum of the Freeros earned by all Players who voted for this "project."
Most importantly, specify the account that the prize money gets paid to and to which all Players must point their wallet proxies to if they want all their hard-earned votes to count. Make it match your project name with dashes for spaces. It is up to you to convince your supporters that you have the proper escrow mechanism and oversight in place to guarantee you won't run off with the money.
BITSHARES ACCOUNT PROXY: bhap-pay-me
Provide the name, contact information, and picture of the person who will be responsible for the project. This person must register with us and do the minimum necessary identity verification work to maintain accountability. We won't be linking to any mystery projects. At the end, you'll have to do a full regulatory compliance KYC/AML in all relevant jurisdictions before BitShares are deposited here.
PROJECT LEADER: Pinky T. Mouse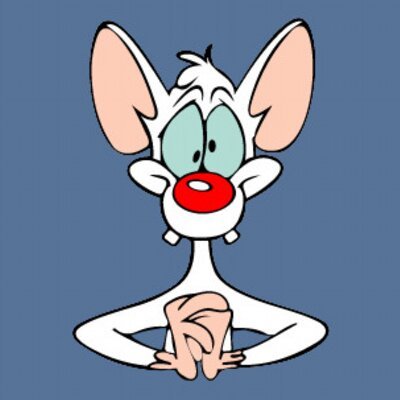 You can add a URL to a whole website if you want to. This is where you do whatever you want to motivate your team to win the prize. It's free format. If it is sufficiently unwholesome however we may turn off the link, so keep it clean and legal. You can leave it set at "N/A" until you actually have such a URL or you can point to some existing project web site like Walmart, if that's what you think will help.
PROJECT URL: N/A
There will be a form to fill out at BillionHeroCampaign.com where anyone can register a project and enter these things above. That's what I'll do (for real) when the Gamemasters tell me they are ready.
In the meantime, share your comments about this below! This post is just to generate discussion about how all this should work.
Don't Worry, BHAPpy!
Stan Larimer, President
Cryptonomex
The Godfather of BitShares and the HERO
---
About the Author -- Stan Larimer
Follow Me On Steemit - The Social Media Platform That Pays
Please Connect To Me On Linkedin!
Greatest Hits
Bitcoin and the Three Laws of Robotics
Engineering Trust with Charles Hoskinson
The Origin of BitShares
The Hero from BitShares Island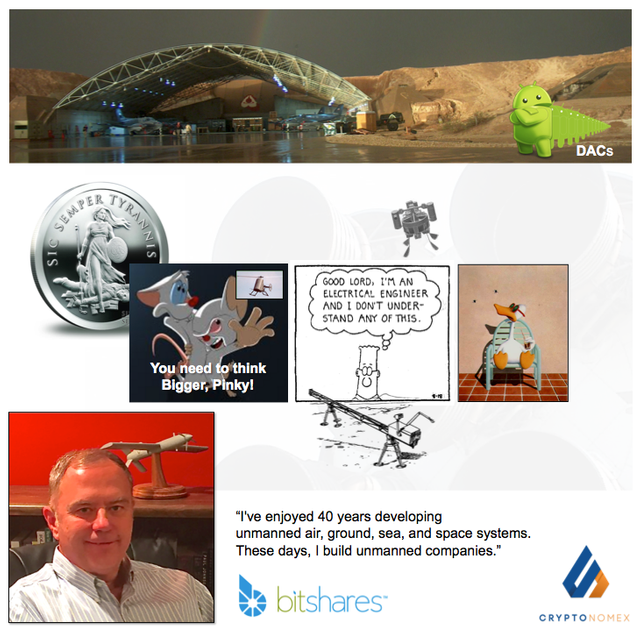 Key Links
Here are some of the best links for inquiring about us:
The Original HERO Definition Post - "The Hero from BitShares Island"
https://steemit.com/bitshares/@stan/the-hero-from-bitshares-island-5
The Billion Hero Challenge Announcement
https://steemit.com/hero/@stan/the-billion-hero-challenge
The Avant Garde Magazine Special Issue
http://www.magcloud.com/browse/issue/1313226