These boots are made for walkin'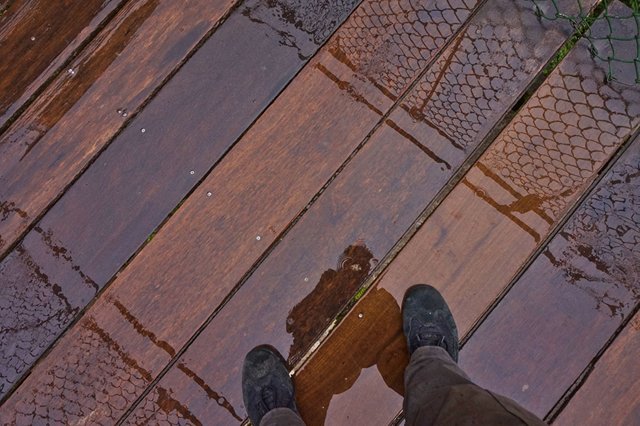 And that's just what they'll do,
One of these days these boots
Are gonna walk all over you!
A rare occurrence - accidental shot turned out to be quite good. It happened on the bridge over a roaring chasm carrying river Rio Pastaza below. Speaking of the boots though... from otherworldly Pamirs mountains, parched deserts of Iran, exciting tension of Kurdistan, vastness of Istanbul, dampness of the streets of St. Petersburg, bitter cold of Siberia, dusty poorness of Haiti and blossoming of Andes - these boots seen it all.
| | |
| --- | --- |
| Location | Tungurahua, Ecuador |
| Settings | ISO 1000 f/8 1/640 |
| Camera | Sony Alpha 5000 |
| Lens | Sony 3.5-5.6/16-50 |

If you liked this post, consider giving it an upvote or resteem. Follow me for more cool stuff and stay loco!
Me on the other platforms:
---
To view my posts on @SteemitWorldMap click here:


「My recent posts」
Rooftops of the Colonial Quito
The Prettiest River Confluence I've seen so Far
Going Macro
A Glimpse of Paradise
Rainforests of Ecuador, the Importance of the "Rain-" Part
Indians on the Streets of Ecuador
「My best stories」
Sectants and magic potions, Ayahuaska experience in Colombia
Haiti: Poverty, gangsters and UN party
Exhausting ride along the border of Afghanistan
Overnight adventure in Haunted Bhangarh, a Ghost Town in India
Beheaded Goat and Bloody Idol above the Clouds in Himalayan Temple