Beer Tasting - Black IPA ('Maria Magdalena' by Jopen Brewery)
Bitcoin is just biding its time. It is in no rush for a breakout although all technical signs point to a green future.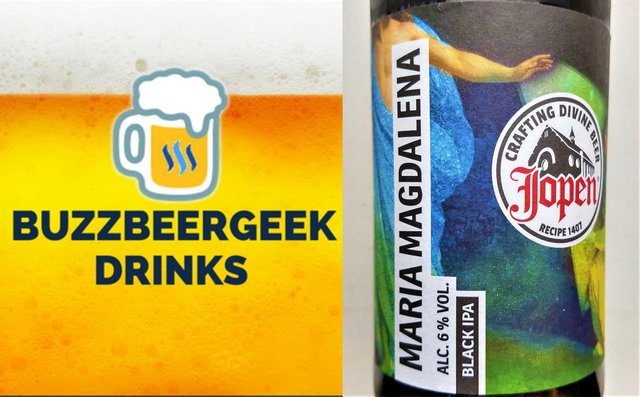 ---
The price is in no rush, but it is marking slow and steady gains. It is above both short term moving averages. Volume does not show an excess of sellers and RSI is not overbought. Volatility cooled down and sooner or later we will see a decisive move as it it usually the case. Right now I'd bet on higher, but you never know with fickle crypto whales.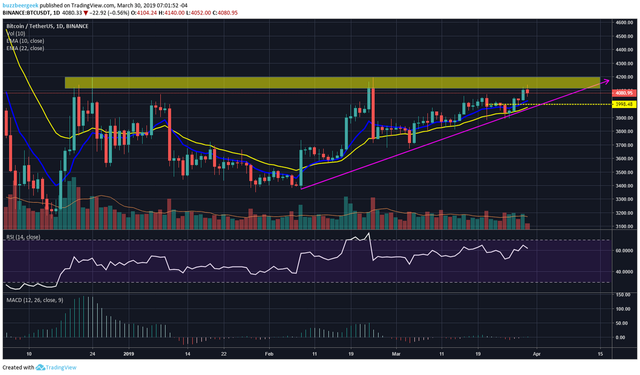 ---
Jopen pushed a few seasonals and I managed to find most if not all. One at a time here. An IPA for a change, didn't have it lately.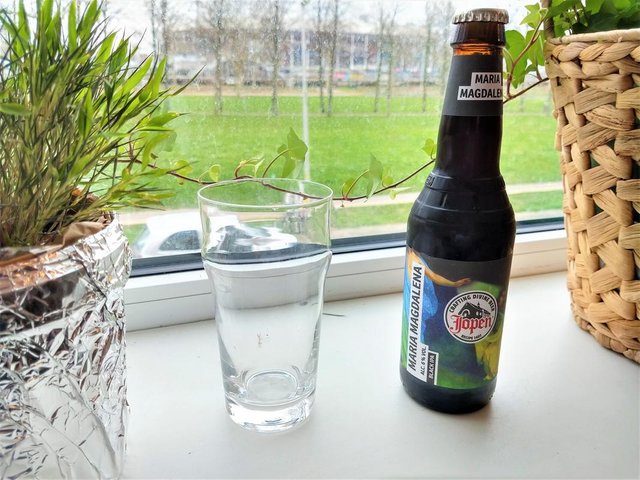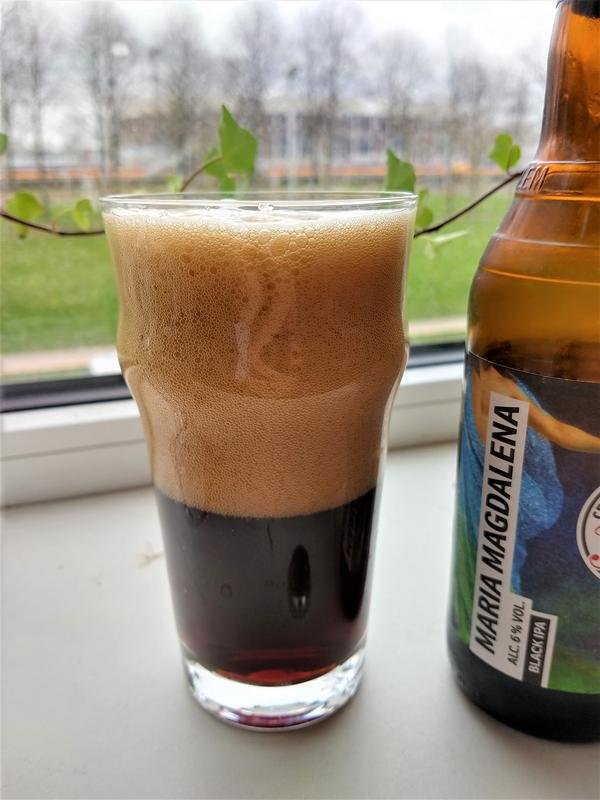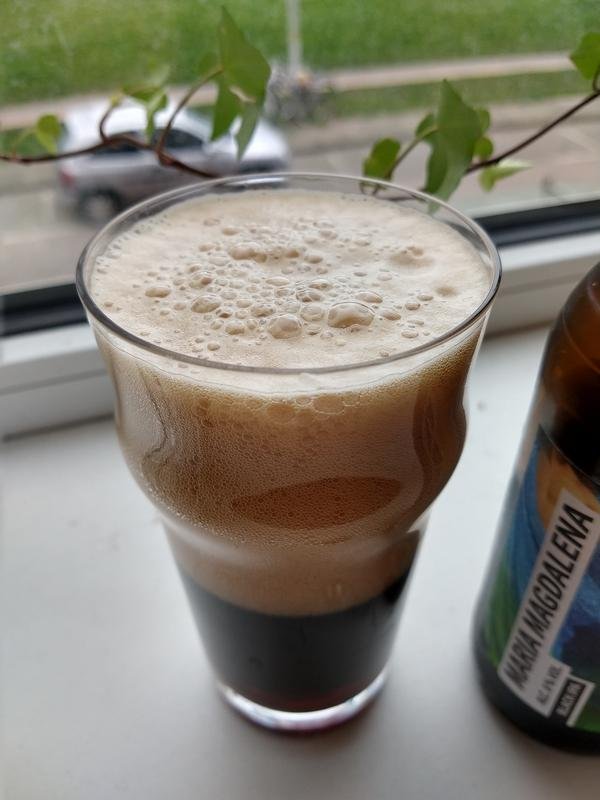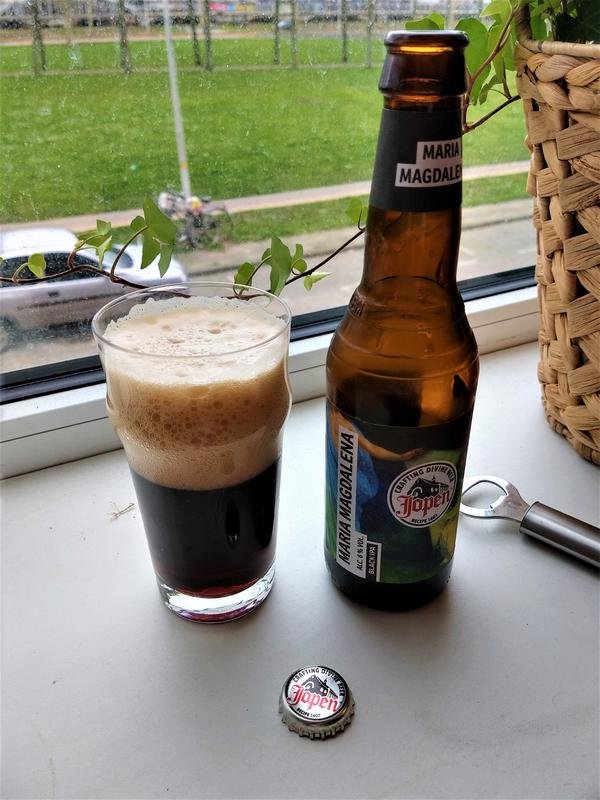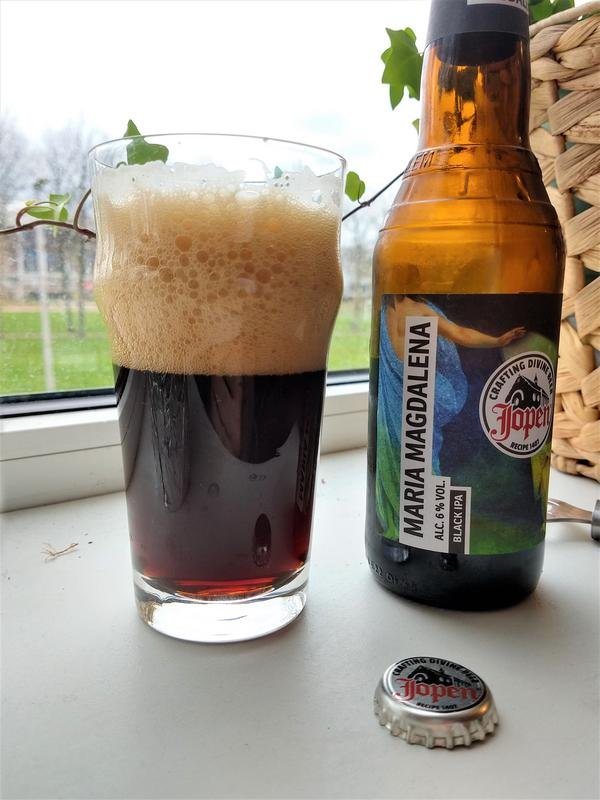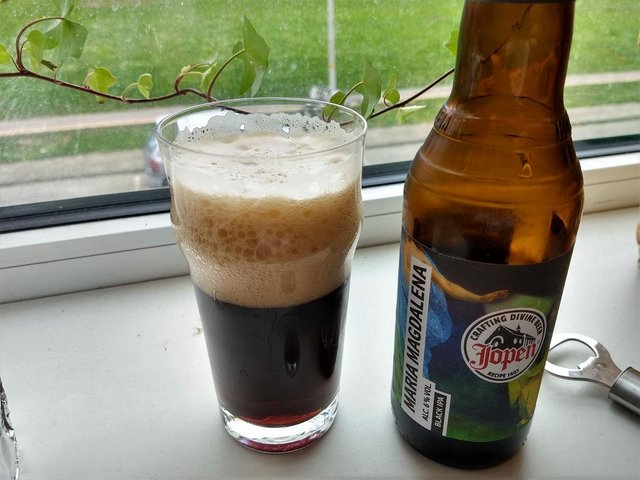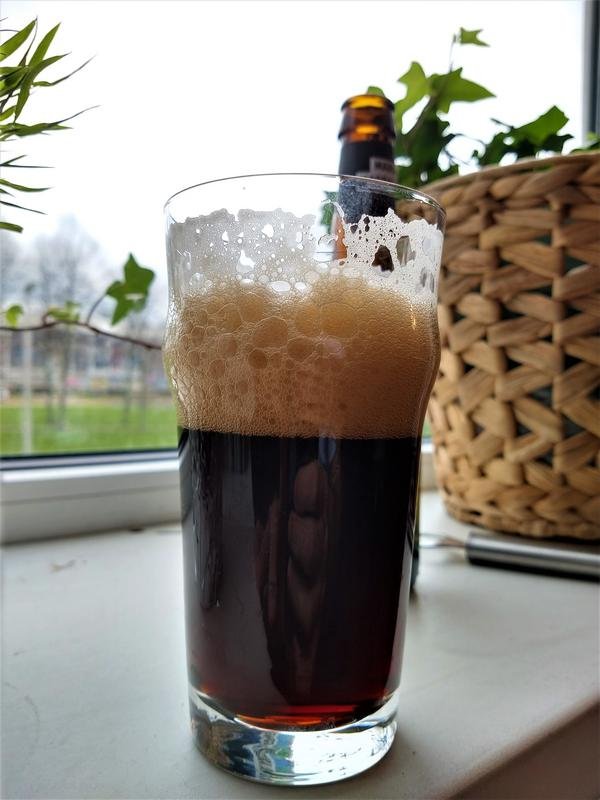 Jopen Maria Magdalena #4 - Eureka
| | |
| --- | --- |
| Style | Black IPA |
| Country | Haarlem, Netherlands |
| Brewery | Jopen Brewery |
| Alcohol | 6.0% |
| ----- | --------- |
| Appearance | Huge rocky tan head. Ruby brown. |
| Aroma | Heavy citruses and fruits. Unusual. Dank and sweet hops. |
| Taste | Bitter lactic. Toasty and also some fruit. Creamy smoothness to it. I like it. |
| Palate | Silky. Low to mid carbonation. Bittersweet roasty aftertaste. |
| ----- | --------- |
| Overall | Pretty good. I like the high amount of roastiness which manages not to bother. Well balanced. Expensive though. |
| Score (subjective) | - 17/20 |
Price: 2.75 euro (3.10$) for 0.33 l. Bottle at a store. Splurge.
This review was improved by RateBeer!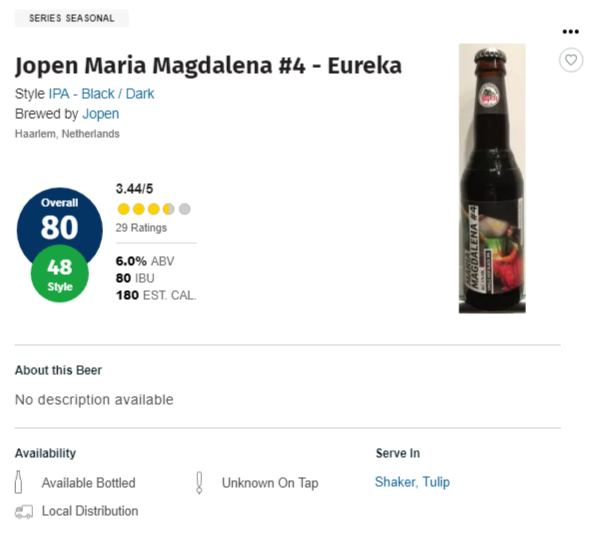 Medium

Please drink with style and responsibility!
---
Camera: Cell phone - Moto E5 Plus
---

---
Buy BTC with Coinbase. Free 10$ in the link. Don't want to spend money and you don't like writing posts? Check out @sportsncoffee and @steempickem for FREE Sports Contests!


---
I offer good curation rewards if you'd like to follow my trail! Find me in chat or discord. Same username. Earn while you sleep! Expect @adventureevryday, @professorbromide, @cheftony, @derrick829, @kriptonoob, @jpederson96, @anejosua's vote and many more when I upvote! If you liked their vote, show some love back!
Find me at https://steemauto.com/