Beer Tasting - Belgian Strong Ale ('Hoegaarden Grand Cru' by Brouwerij Hoegaarden)
A bit of uncertainty in the markets. Alts pulling back, BTC hovering above 50 EMA. Do we go up? Do we go down?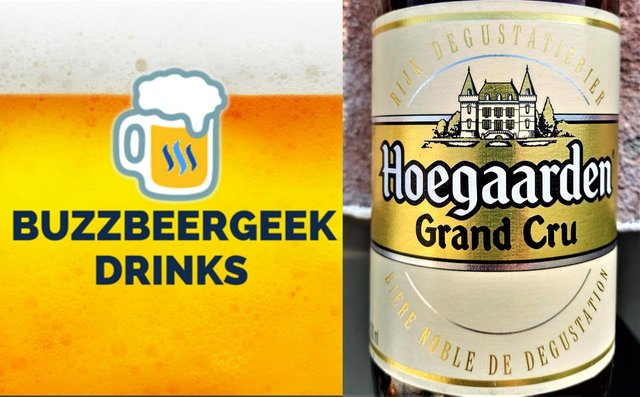 ---
Let's put it like this: I'd rather sell a short above and risk it or buy the dip below and risk it than do anything here, right now. That gives better risk/reward ratio. Downside is you miss some of the move. I would always take better odds though.
Price broke below 50 EMA, and had a HUUUGE move in the last week. At this point I'd risk with a short on the basis of the fib level and price resistance point above.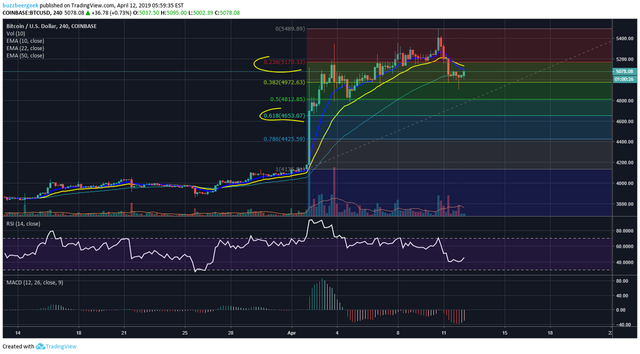 ---
A random find in the local supermarket. It holds up, but I'm not returning to it on a regular basis. There are so many options when it comes to Belgian ales in the Netherlands that I wonder how people even decide. I want some cheap IPAs for a change!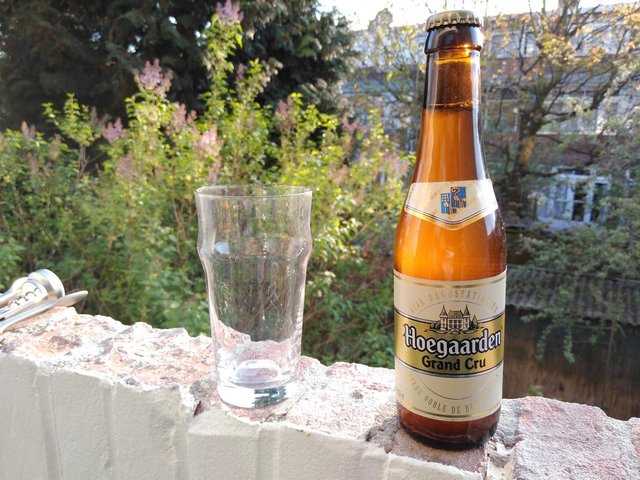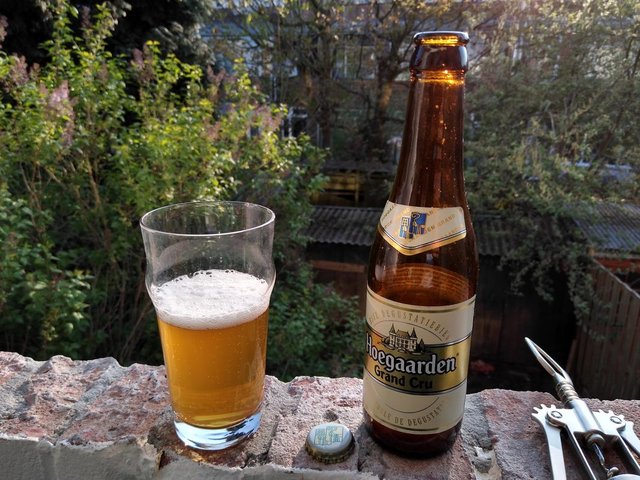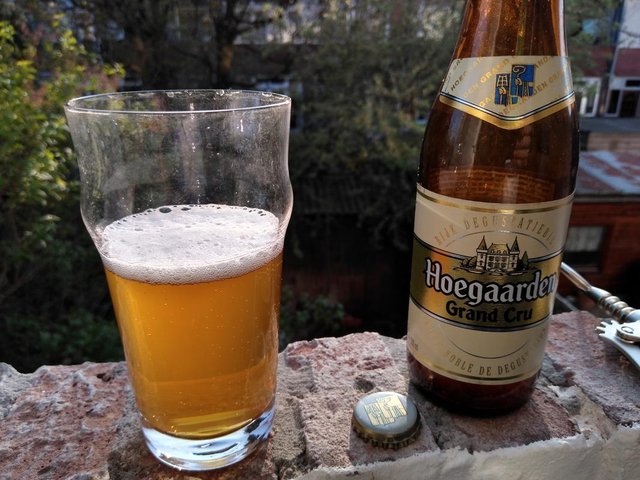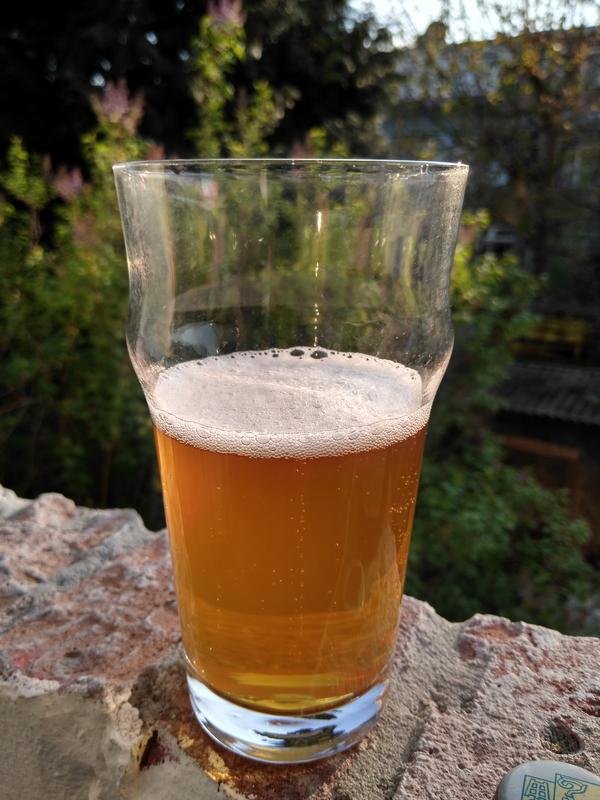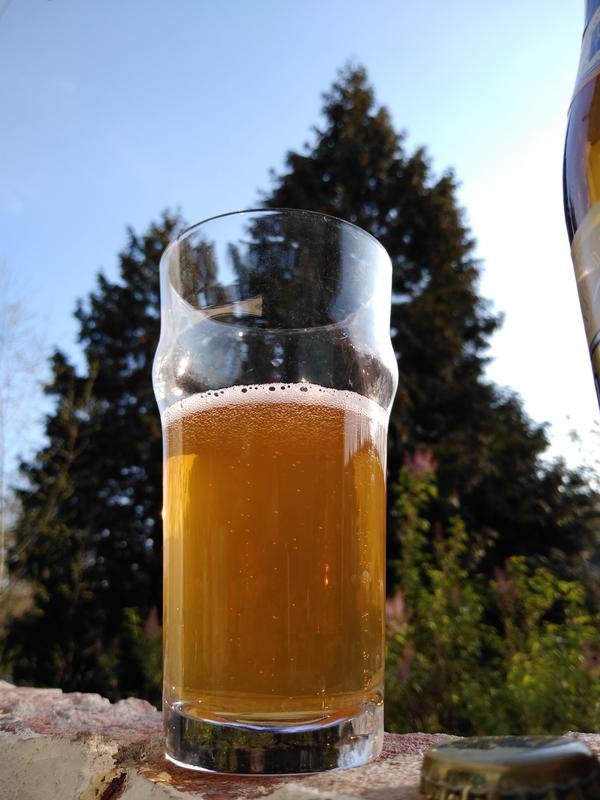 Hoegaarden Grand Cru
| | |
| --- | --- |
| Style | Belgian Strong Ale |
| Country | Hoegaarden, Belgium |
| Brewery | Brouwerij Hoegaarden |
| Alcohol | 8.5% |
| ----- | --------- |
| Appearance | Slightly misty. Straw. Minimal head. |
| Aroma | Estery, citrusy. Slight pear. |
| Taste | Alcohol sweet and tart. Dry finish. Simple. |
| Palate | Silky smooth. High carbonation. Warms the palate. Dry to slightly bitter. |
| ----- | --------- |
| Overall | I didn't really like this one. Could be I'm overdoing Belgian styles lately. It's heavy and taste is unbalanced. Packs a punch though. |
| Score (subjective) | - 13/20 |
Price: 1.50 euro ($1.70) for 0.33 l. Bottle at a store. Mid-range.
This review was improved by RateBeer!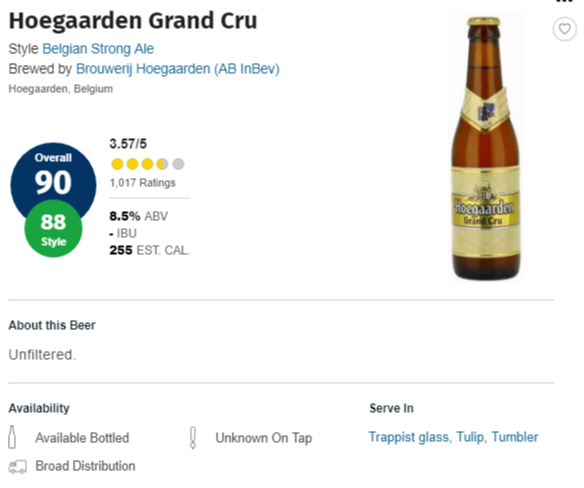 High

Please drink with style and responsibility!
---
Camera: Cell phone - Moto E5 Plus
---

---
Buy BTC with Coinbase. Free 10$ in the link. Don't want to spend money and you don't like writing posts? Check out @sportsncoffee and @steempickem for FREE Sports Contests!


---
I offer good curation rewards if you'd like to follow my trail! Find me in chat or discord. Same username. Earn while you sleep! Expect @adventureevryday, @professorbromide, @cheftony, @derrick829, @kriptonoob, @jpederson96, @anejosua's vote and many more when I upvote! If you liked their vote, show some love back!
Find me at https://steemauto.com/