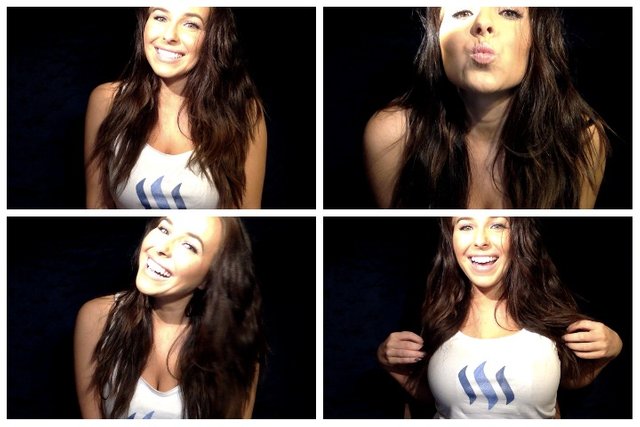 I am beyond excited to share with you Steemit's FIRST makeup tutorial. I've been planning really hard to make this video perfect for you, so I hope you all enjoy it! Please give me some feedback in the comment section and any suggestions you might have for future videos.
I did a "Full Face" everyday makeup look for the very first video. I have a lot of ideas for tutorials that I really think everyone will love. Coming soon is a review of false eyelashes, the magic of hair extensions, the perfect date night outfit, how to make your own makeup, AND SO MUCH MORE!- I really can't wait to start blogging about these fun topics!
Under my video on Youtube, I made a little explanation about Steemit and my success in hopes of spreading the word about this amazing world that I've been obsessing about. I'm not sure how well it'll work, but I think it will spark some interest and get more people onto the website to join in on the fun!
HERE IT IS!
Products:
Foundation- Laura Mercier in Sand Beige w/ Mac Brush 159
Eyebrows- Anastasia Brow Pomade in Dark Brown w/ Anastasia Brush
Eyeshadow- Urban Decay Naked3 in Nooner and Factory
Eyelinder- Mac in Smulder
Highlighter- Mac Prep + Prime in Bright Forecast w/ Mac 159 Brush
Powder- Laura Mercier Secret Brightening Powder w/ Mac 187 Brush
Bronzer- Chanel in Soleil Tan w/ Mac 130 Brush
Lipliner- Mac in Subculture
Lipstick- Mac in Velvet Teddy
Blush- Mac in Sincere and Prism
Mascara- Diorshow in 090
Brow Mascara- Anastasia in Espresso
#girlpower #steemit #taraisback #tara #makeup #beauty #mac #steemwatch #marketing