HOW TO EARN $10000 ON STEEMIT WITH ONE POST!! (Guatanteed)

It happened!
When I was writing my blogpost about the success of the post from @guerrint yesterday, I would never have thought that it would skyrocket that much. Not even sure if $10.000 is already the top end. Have my doubts there.

Eventually it took **only 487 upvotes in order to accumulate the sum of $10.000. That is nothing. The majority of the revenue comes from the whales @ned and @dan. In my previous article @dan commented that he upvoted her post due to being creative with the #steemit branding. Makes sense. But in the long term you should not expect earning that amount of money from 500 people liking your post or content. Else most of us would already have an island on the bahams due their facebook and reddit activity.
Let's look at the content. The actual video.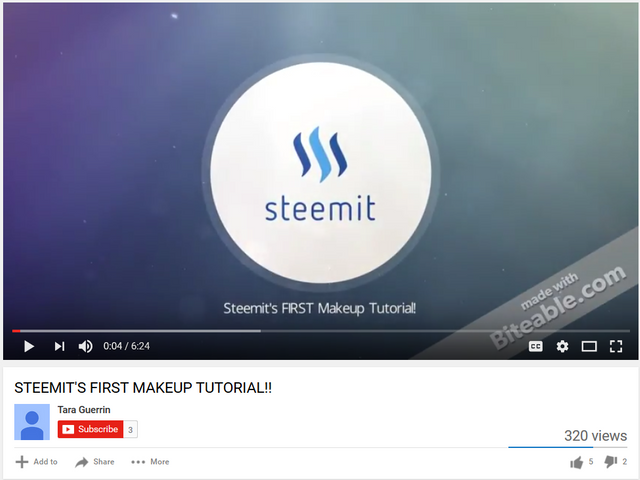 I was curious yesterday about how many people may would have watched her video in order to earn that much revenue here on Steemit. Well 7 hours ago it was barely over 100 views. Now it is still below 400 video views. Still nothing. In Youtube terms that would be not even a dollar in ad revenue. But hey, mazeltov to your first subscriber Tara :)
What I'am saying is. You can also make $10.000 in 10 hours by posting your content. You can do it. And there is no better time than now cause it will be a lot harder in.. say a year from now on. It won't be the average makeup tutorial that you can find in 5000 variants on youtube and you may have to be more creative.
Give it a shot. Be creative and submit your first post