Nature Adventure "Panguil River Eco Park" - Beautiful Sunday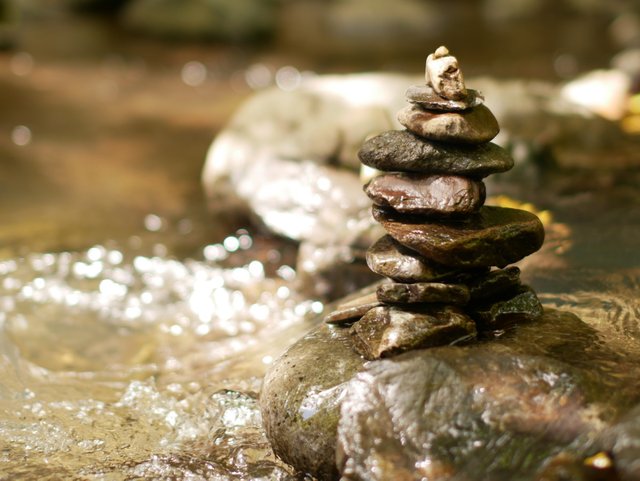 There are times when we try too hard to find a place to unwind and get in touch with nature. We have been exploring the province of Laguna and sometimes it took us hours just to visit one location. One boring afternoon as I was checking online places to visit. I found and eco resort that offers an unforgettable river adventure. As I check where it was located, I was surprised that it was only 15 minutes away from my father's house. Come join me this afternoon as I take you on a river adventure in the heart of Pangil Laguna, Philippines.
Panguil River Eco Park

I did a little more research before we planned to go to the park. I found out that they offered swimming, hiking, camping and it is one of the most popular waterfalls called Ambon-Ambon in the province. You have a choice to just relax in their swimming pool, have an amazing lunch by the river, chill out in the cool river water or have an extreme adventure to see the waterfall.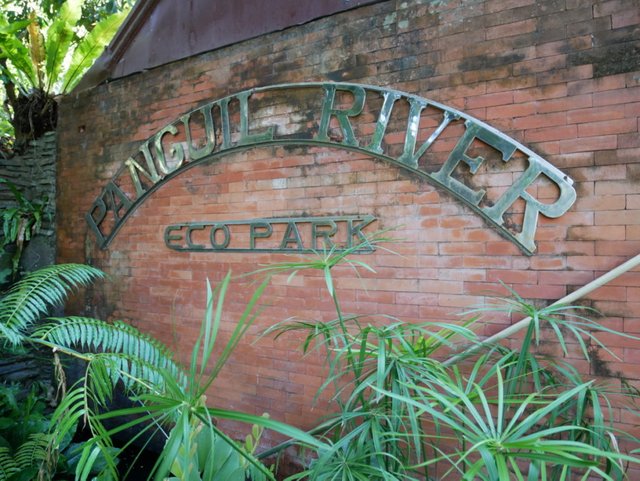 The park was established in 2007 and stretches out to 16 hectares of natural protected area. Protected by the local municipal and funded by the world bank, it is also a sanctuary for flora and fauna.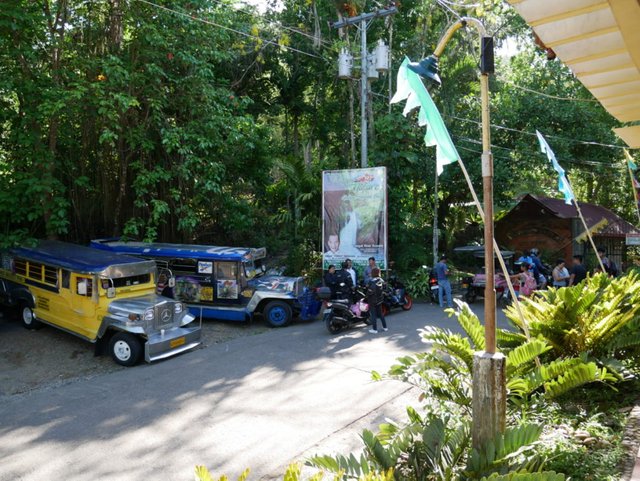 Since it is summer time it is expected to have a lot of visitors during this season. As we parked our vehicle, there weren't too much vehicles yet. I guess we just arrived on time for us to be able to find a good spot.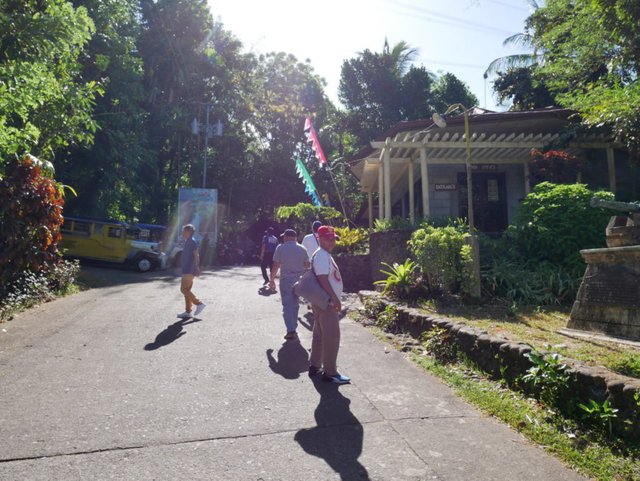 The name of the municipal "Pangil" translates "Fang" in english. There are three assumptions about how it got its name. The first one is believed to be because of the shape of the town that looks like a wild boar's fang. The second one tells about the first settlers of the area named Panguilagan. The Spanish had a very hard time pronouncing the name and decided to just name it Panguil instead. The third story tells about a Spanish leader named Gat Paguil that the town was named after. During the Spanish American war, the Americans took over and changed the name from Panguil to Pangil. As you have noticed, still the park kept the original name of the town. It somehow makes the place more historic and a good topic for discussion.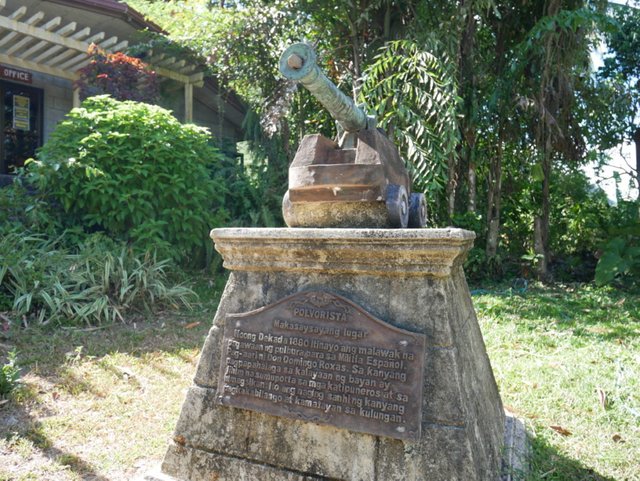 Upon entry you will be greeted by a lady who will be asking how many are you in the group. You will be then asked to go inside to settle your payment.


Entrance fee
Day time:
Adult 65 pesos ($1.24 USD) Children 55 pesos ($1.05 USD)
7:00 am to 5:00 pm
Night time:
Adult 100 pesos ($1.92 USD) Children 90 pesos ($1.72 USD)
6:00 pm to 11:00 pm
Overnight stay:
Adult 120 pesos ($2.30 USD) Children 100 pesos ($2.11 USD)
6:00 pm to 6:00 am
Cottage Rental fee
Small Cottage for 10-12 people 250 pesos ($4.79 USD)
Big Cottage for 15-25 people 400 pesos ($7.66)
Tent Rental 300 pesos ($5.75)
Trekking fee to Ambon_Ambon Waterfalls
75 pesos ($1.44 USD) per head but minimum group would be five persons. If your group is below 5 persons you would need to pay 400 pesos ($7.66 USD)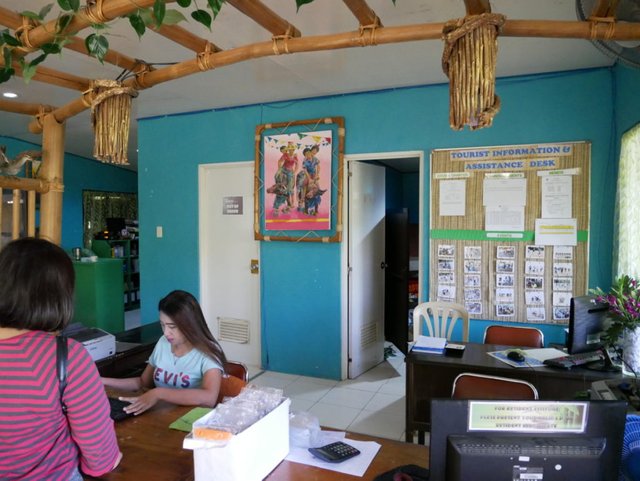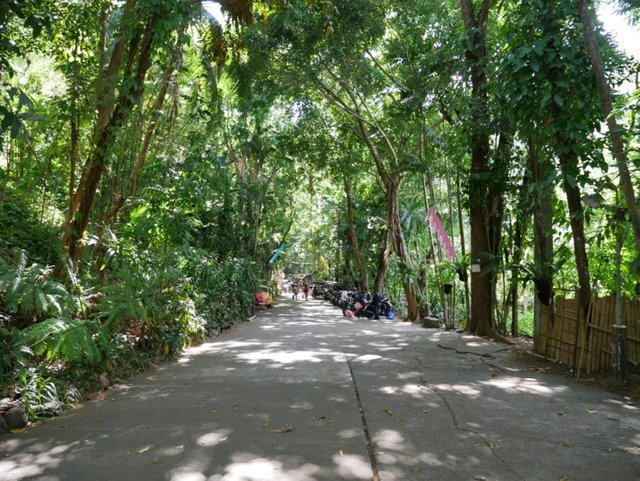 After we have settled the appropriate fees, we headed inside and we were all very excited to see what makes this park so popular.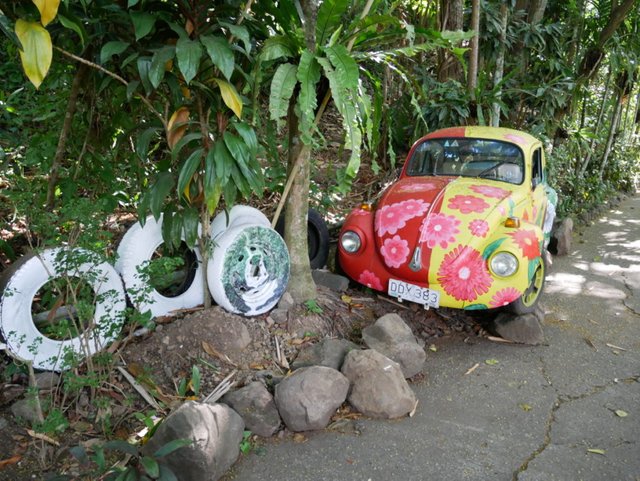 One attraction is this colorful old Volkswagen and I love how they decorated it with flowers. Somehow give some sort of 70's vibe to it missing the peace symbol.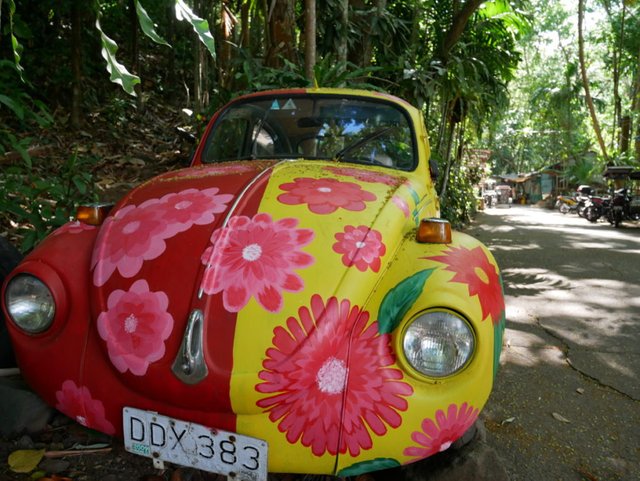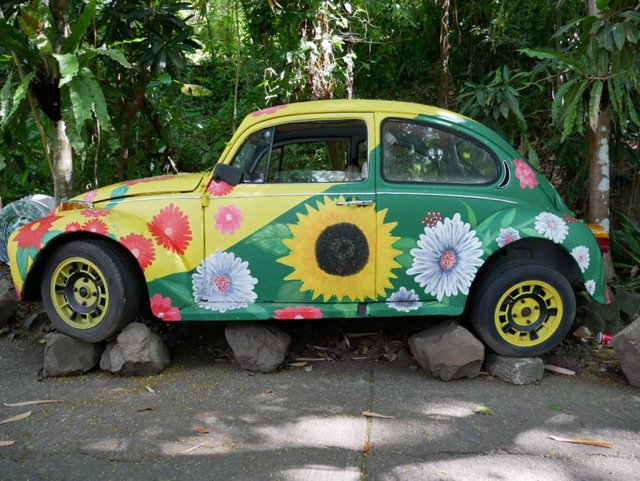 Of course my daughter would not miss to take a photo with this car.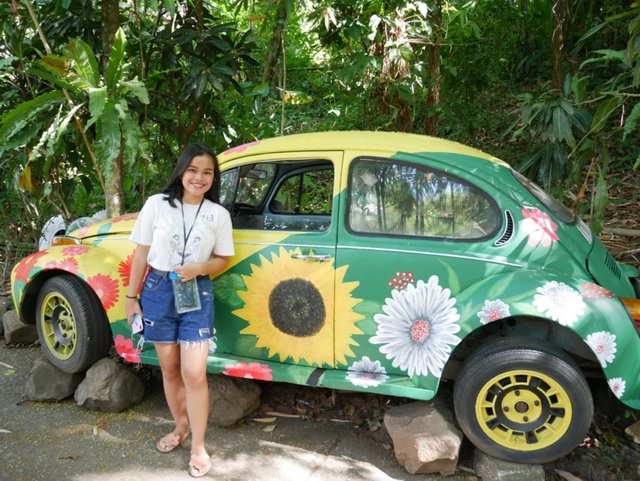 Here you would be directed to where you need to go and we definitely need to find a good spot first.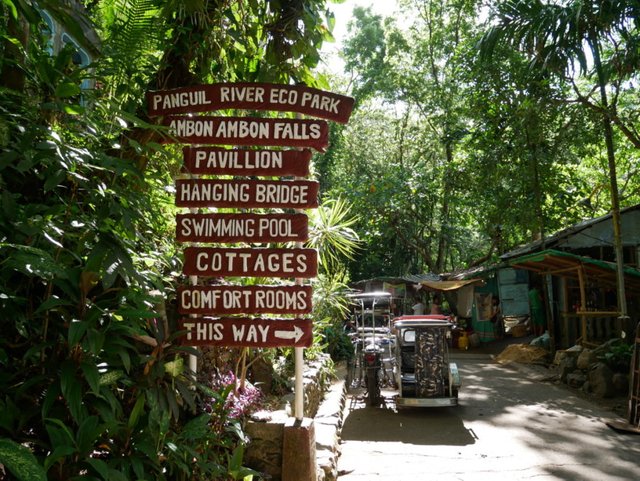 You would need to cross a hanging bridge and the sign says "Walk Slowly".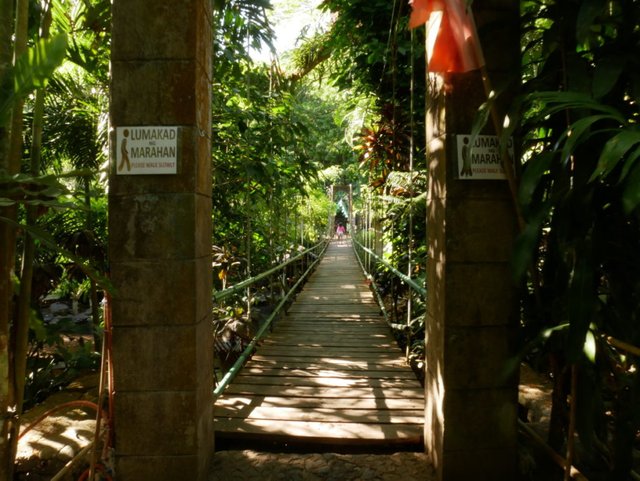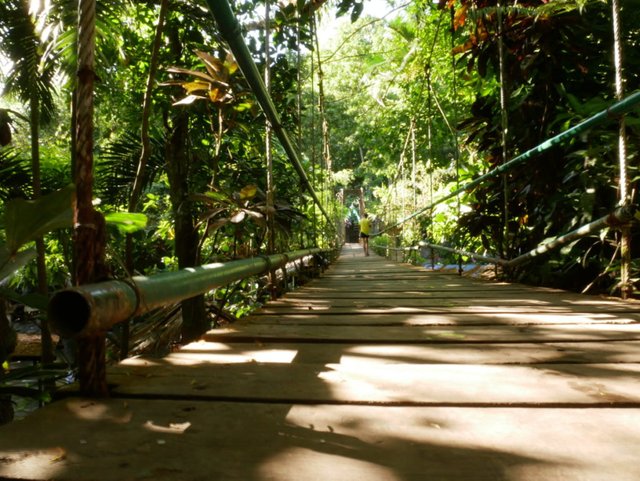 There is a small pool on the right side before you cross the bridge which is filled with natural water from the river.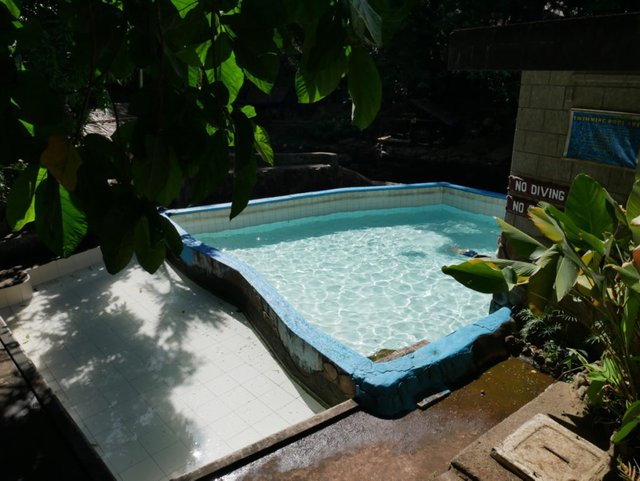 As we crossed the bridge, the cottages were setup facing the river and you could dip your feet while having lunch. It was a flowing river and the water was very clean.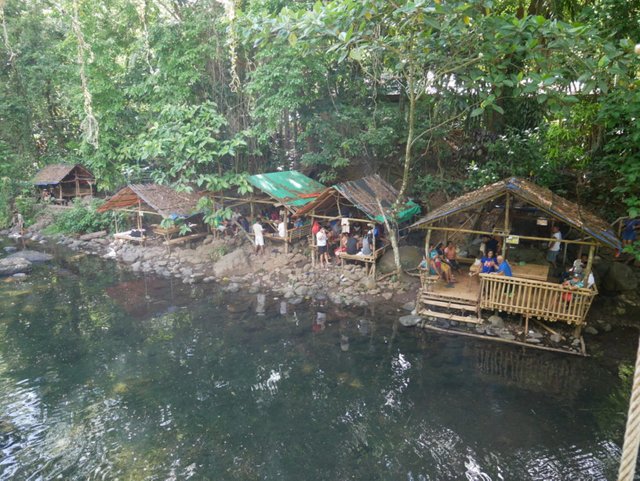 An amazing natural setup which is what I prefer over swimming pools. What I love what they did here is that they adapted to nature instead of turning it into something else. Trees and plants flourish and rock remained in the river.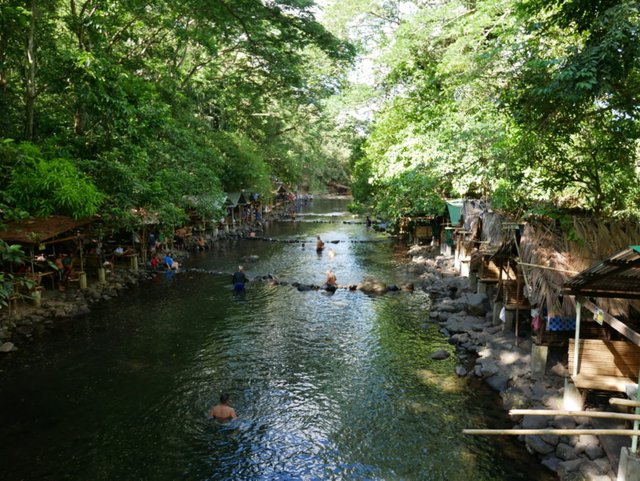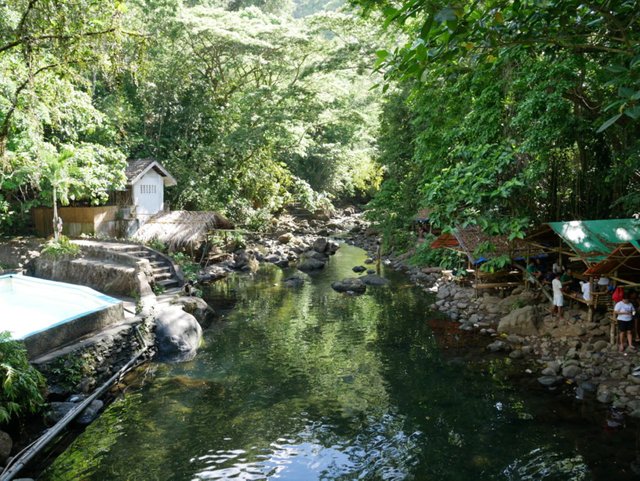 These are the cottages on the upper part and we didn't want those. We wanted a cottage along the river.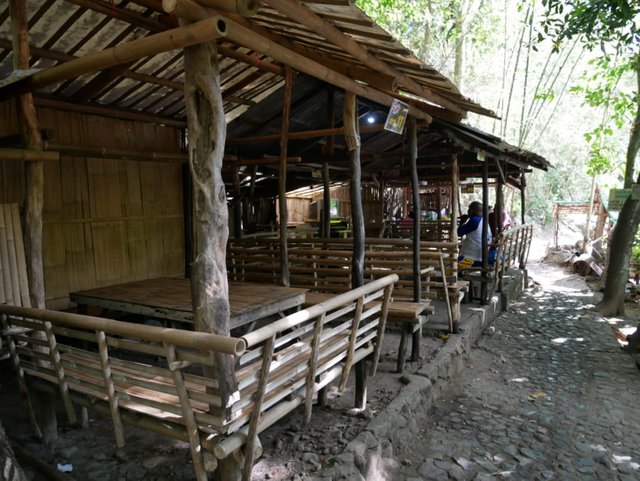 Good thing we were early and we found a perfect spot. People were starting to come in and definitely everyone wanted a spot near the river.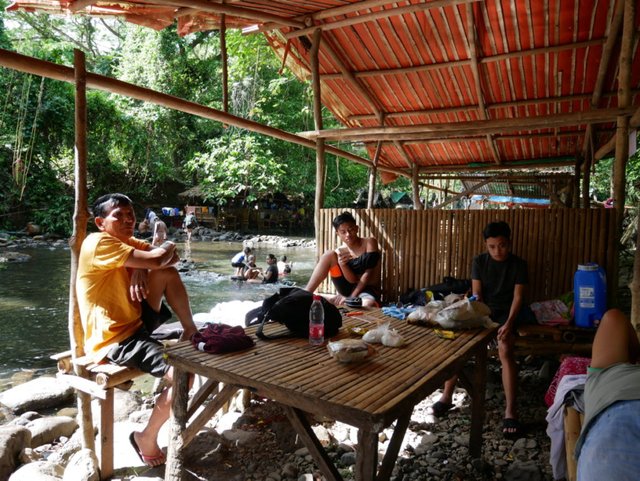 Another option is to rent a tent if you are planning to stay overnight. They have a well kept camping area where you could also cook.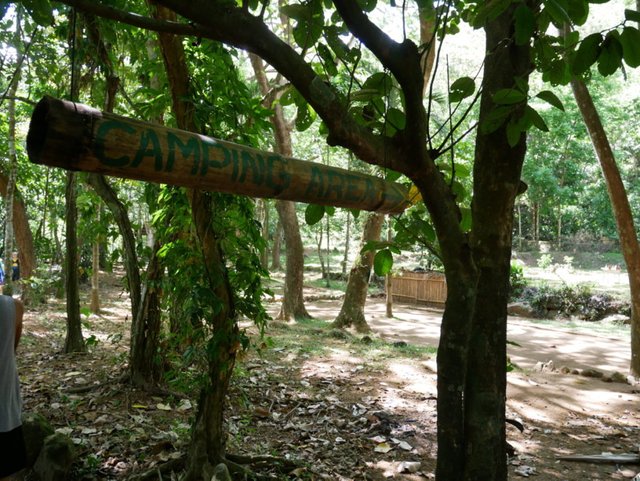 Since the eco park was just 15 minutes away from my father's house we didn't bother to bring our food. It was a quick unplanned trip and slipped our minds that we were gonna need to eat lunch here. Good thing there are stalls that sells food. They have different barbecues, rice, noodles and other cooked meals. No need to bring in a lot of stuff and worry about the dishes. Here they have everything you need.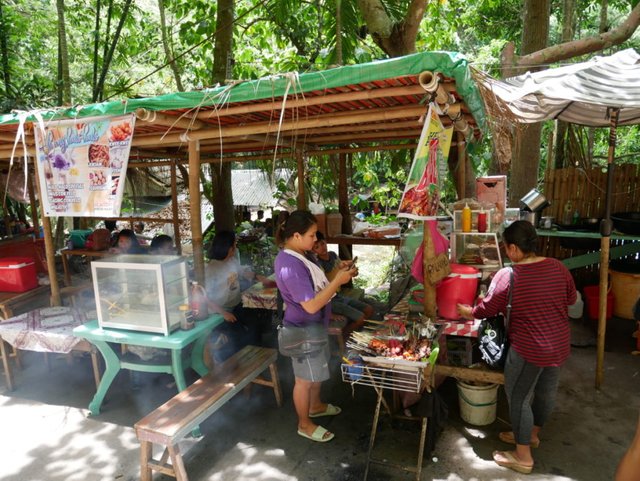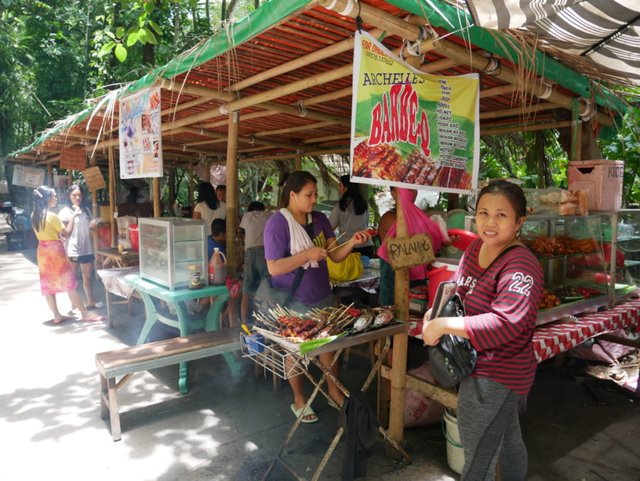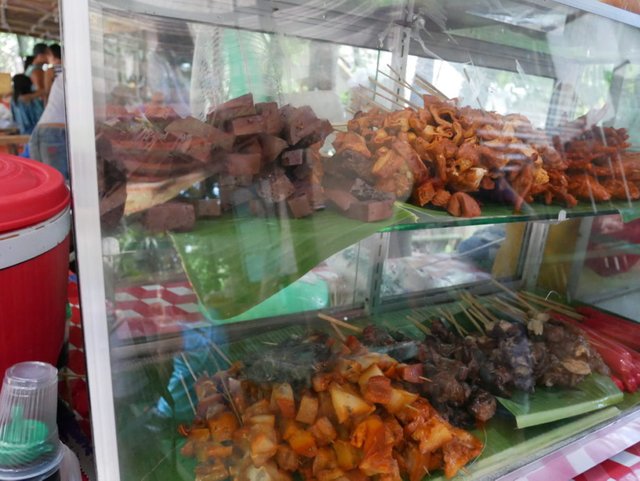 Let me identify some of the local barbecue that they have here. The offer pork barbecue on stick, grilled Tilapia, grilled Milkfish, hotdogs and they have isaw which is chicken intestines. The black cubes on the stick are called betamax which is made from chicken's blood. Sounds weird to some, but I say it is an acquired taste.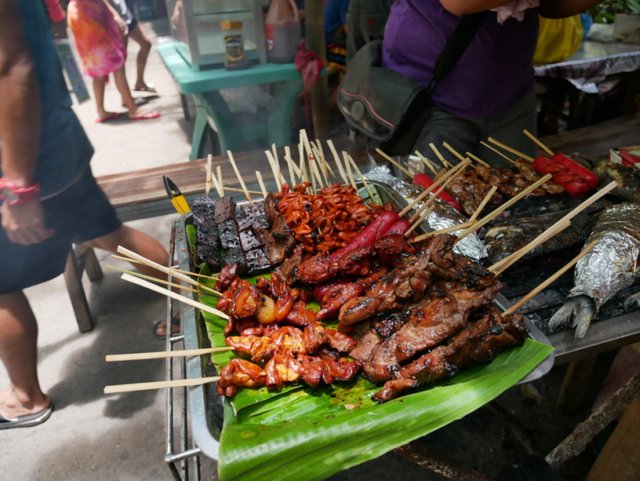 I didn't get to keep track of how much we spent on the food. It think it was around 800 pesos which is roughly about $15 USD. Different sorts of barbecue complete with rice which was good enough for the 8 of us.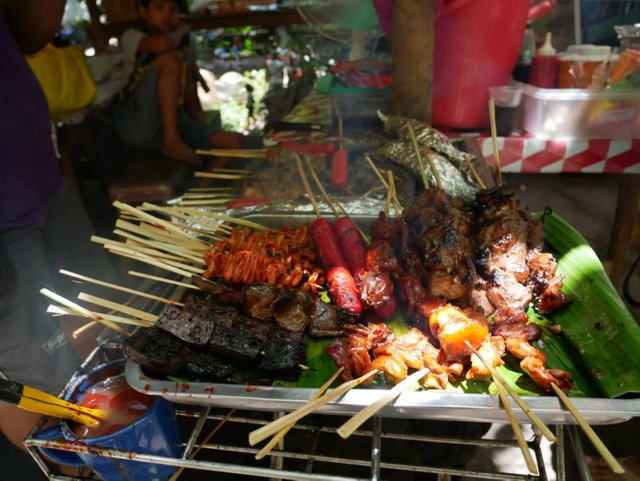 Here is where they sold different sorts of local Philippine noodle dishes which is cooked to order. On the right side there is a store where you could buy some junk food, purified water, alcohol and ice.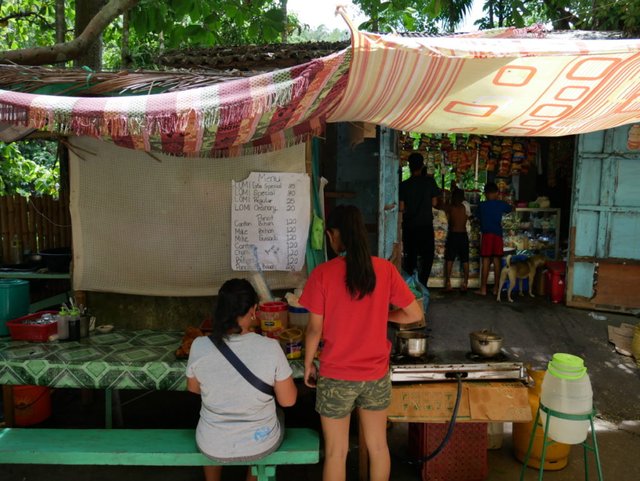 Different sorts of snack for a quick bite is what this stall offers. That Halo Halo is perfect in a hot day.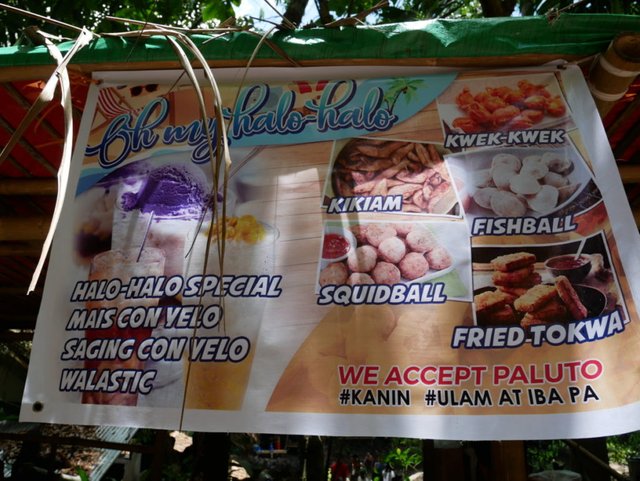 While waiting for your order you could walk around and explore the area a bit.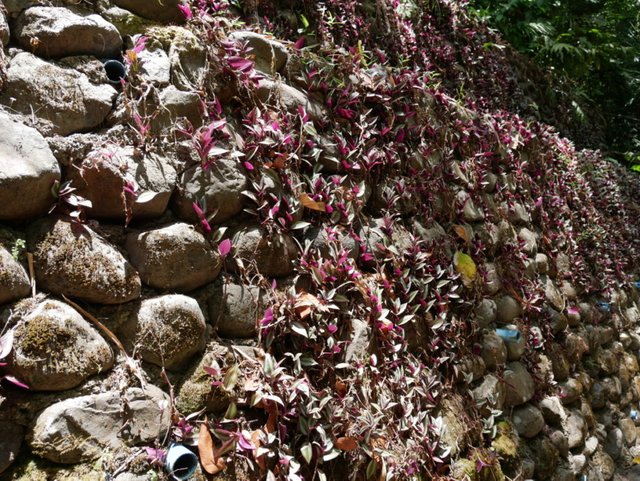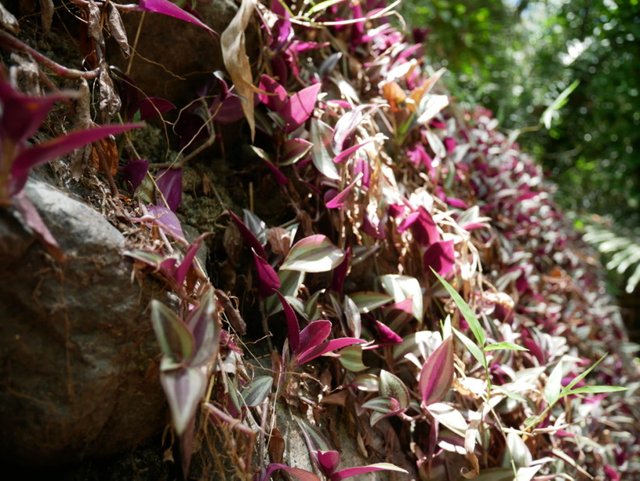 As I was exploring, I found out that they also offered massage therapy. At this time nobody was around so I wasn't able to ask how much it would cost for a massage.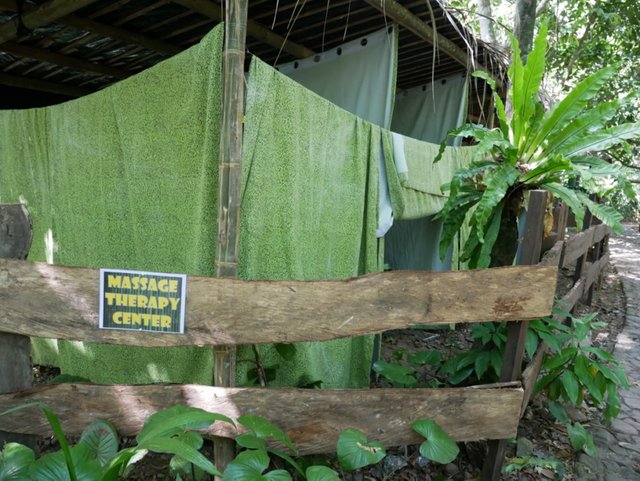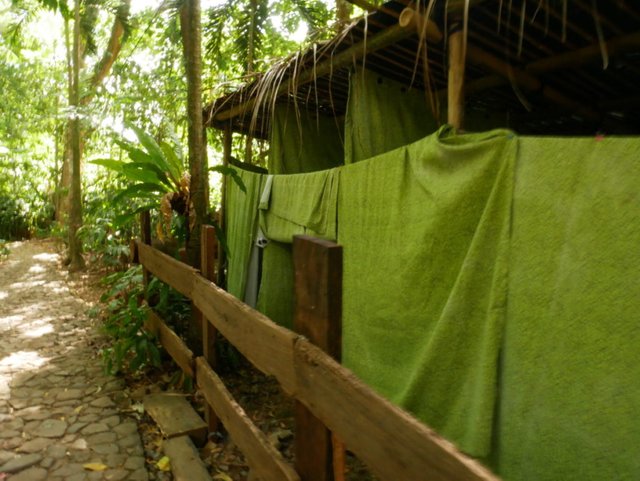 From the entrance, we were told that someone would approach us to ask we were are interested to visit the waterfalls. Apparently, someone did approach us and said that we would be provided with a guide to reach the falls and it would take about 30 minutes to get there. We didn't want anybody to be left behind but the problem is, "Who would watch over our things while we go on the trek?". It happens that the staff here made up from different parts of the municipality. There are those who are teachers from schools and some are students that do part time job in the park. I was told that while we go on the trek, her students would watch over our belongings. She ensured that we don't need to worry about anything if we choose to. Otherwise, you could rent a locker where you could put in your things. We agreed to the arrangement for the students to watch over our things and would proceed with the trek.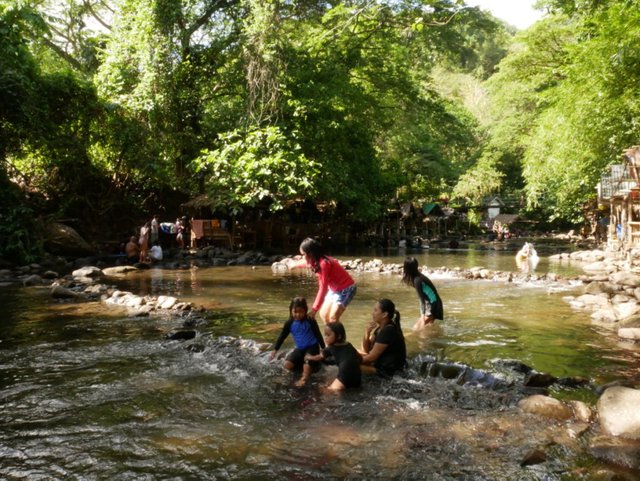 Before we went on our journey, I first wanted to go around and see more of the place.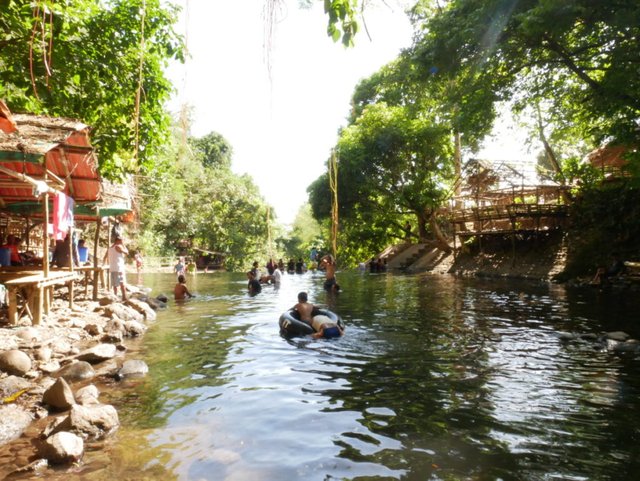 There were already a lot of people, but the place was still not crowded. It is glad to see that the visitors were disciplined. No one were throwing their rubbish in the water and that is a good thing people know how to keep the place clean. In some places that I visited, people didn't care throwing garbage everywhere. Here it shows how they treasure our natural resources.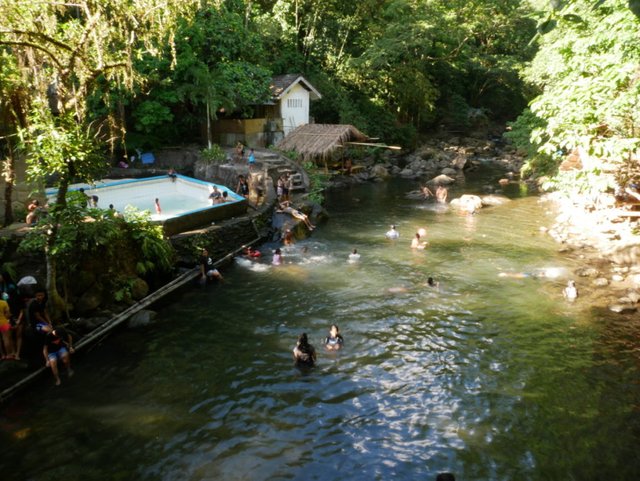 On the other end of the river, they made some sort of a dam. A lot of people loves to hang out around this area.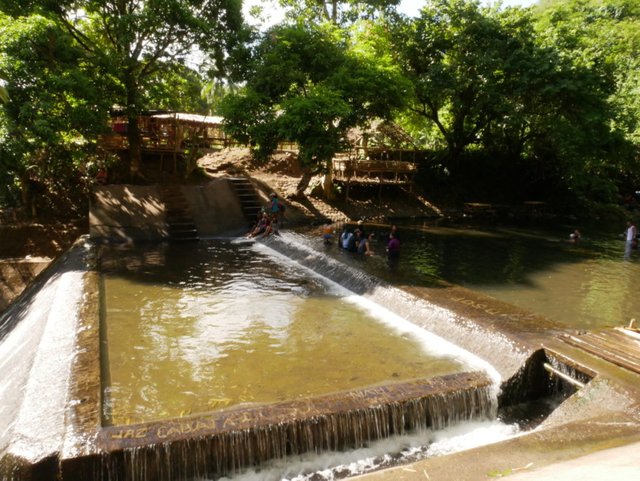 Me and the kids on the other hand prefers to swim on the upper part of the river where there are less people. Later on, we would find nice quiet spot to take a dip in the cool water.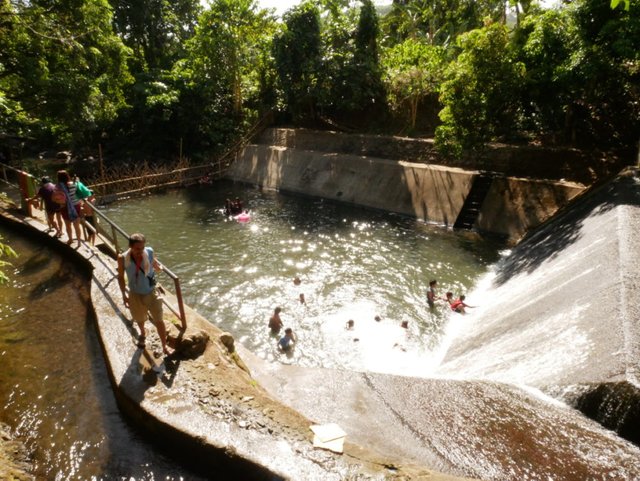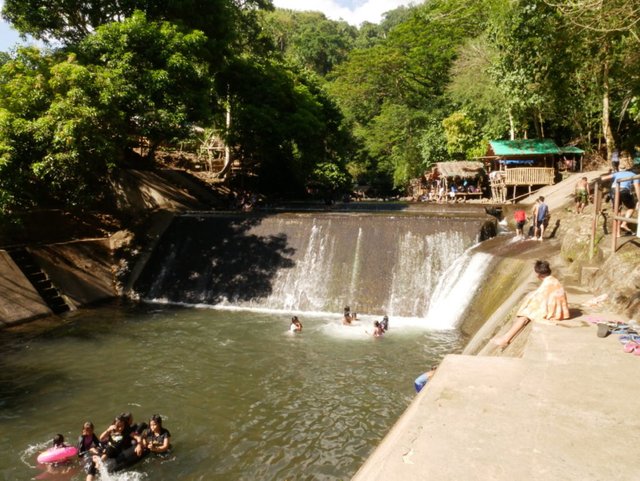 I went a little futher to see where the park property ends. The water here is still very clear and I could even see some small fishes swimming around.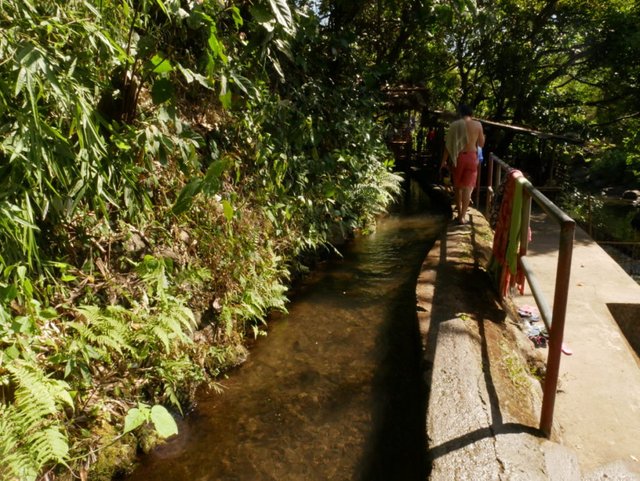 This seems to be the border where the property ends. It is block by bamboo poles. There is still a walkway on the side in case you want to explore a little bit more.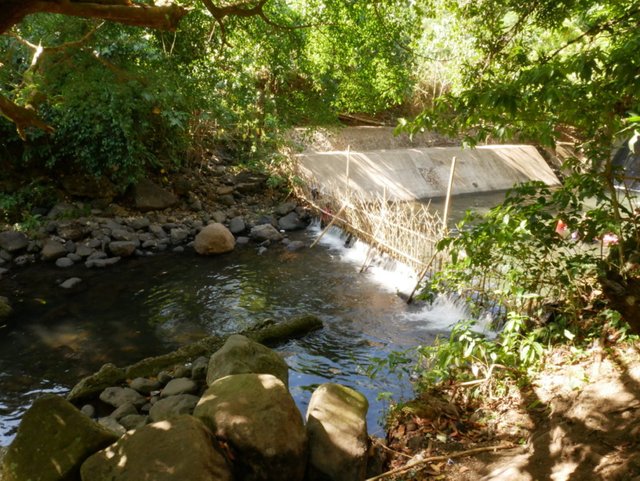 The lower part of the river and no more people around this area. Place is very quiet and you could only hear the birds and the sound of the running water. Time to head back as we will need to get ready for our trip the the waterfalls.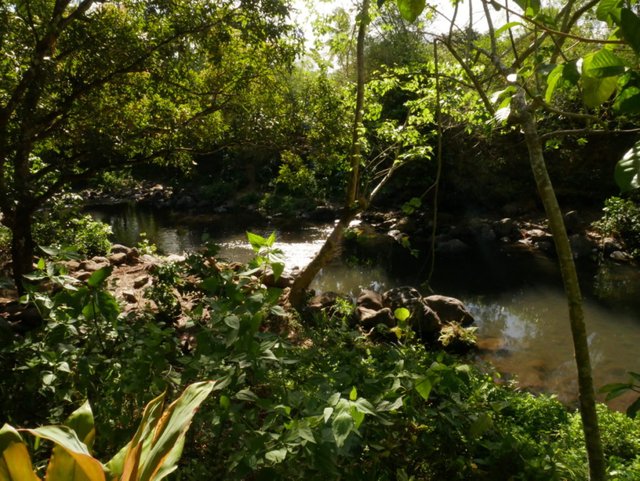 The park is a wonderful, serene location and is perfect for the family. A quiet time to rejuvenate and enjoy the gift of nature. I say they really did a good job to keep this place unspoiled for everyone to enjoy. Thanks for joining me today in this first part of our visit here at Panguil River Eco Park. Join me again next time on our trek to see the popular Ambon- Ambon Falls. See more of the beauty of this place as I take you with me on our journey.
Until then may you have an amazing day, never stop dreaming and believing.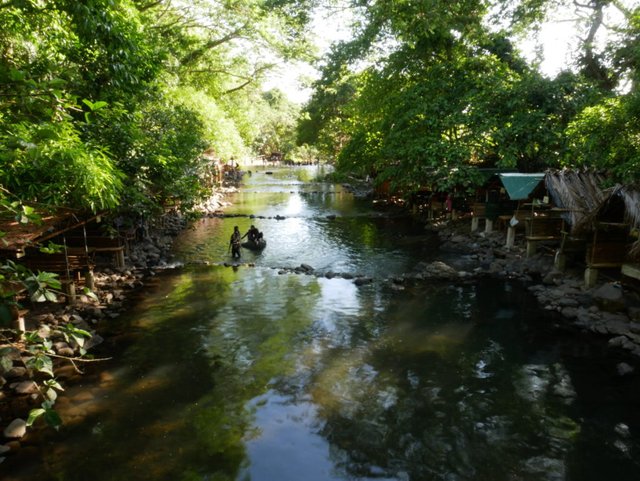 Resource and Official page
Pangil
Panguil River Eco Park


[//]:# (!steemitworldmap 14.413251 lat 121.481642 long Panguil River Eco Park d3scr)

Visit and follow @steemitbloggers AKA #powerhousecreatives. A community that is exceptional, talented and engaging.
Discovering exceptional content in the community follow @curie and vote as witness
To have a glimpse of awesome content from the Philippines check out @bayanihan
Follow @surpassinggoogle to witness an extraordinary person in this platform and vote for @steemgigs as witness
All photos are original and taken with
Lumix GX85 12-32 mm kit lens





---
Posted from my blog with SteemPress : http://watersnake101.steemblogs.club/2019/05/12/beautiful-sunday/
---