Beautiful Original French Mantel Clock for sale!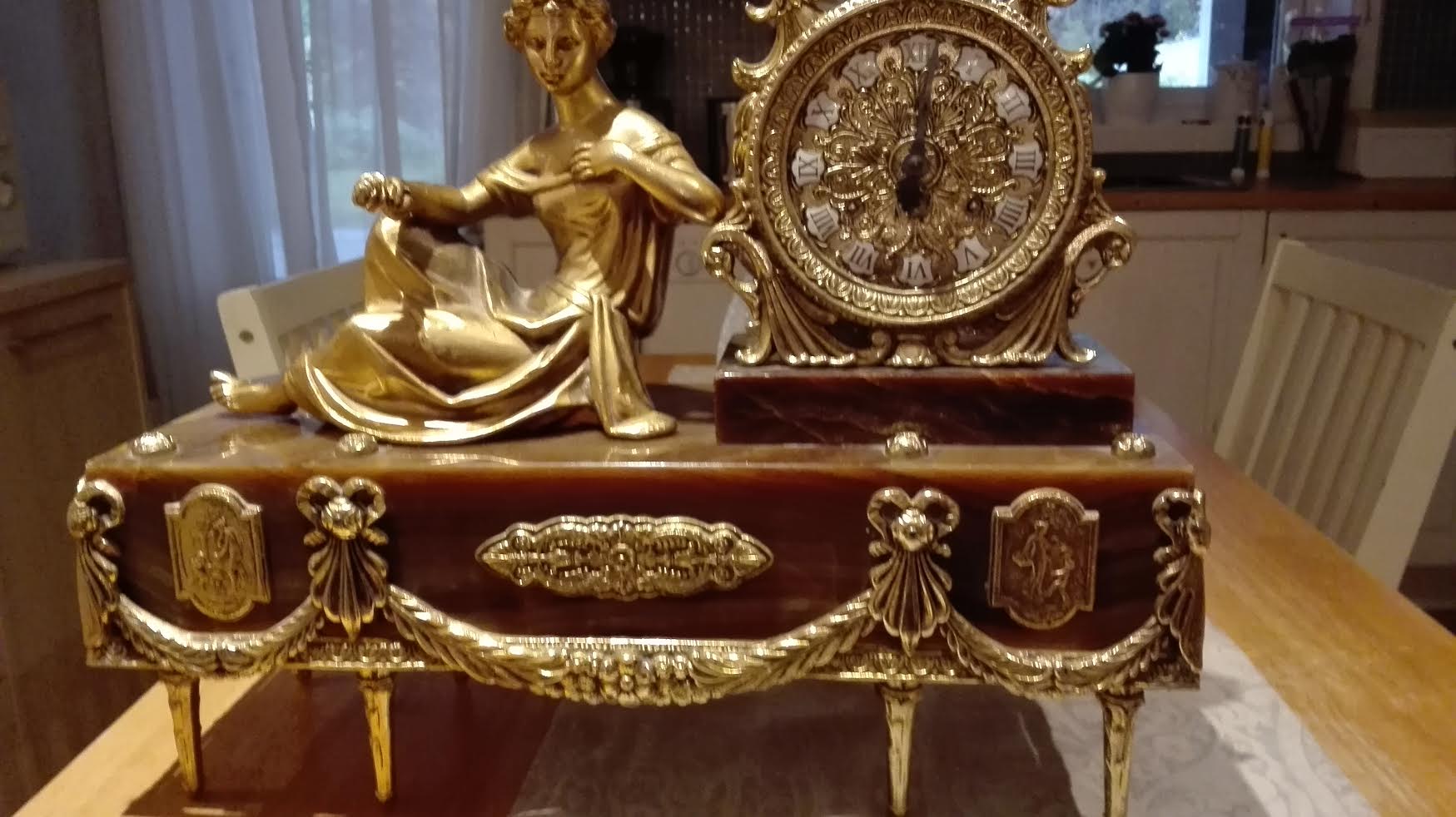 Designed with precision a long time ago. My gut feeling says that it was made in the 1800s either in France or in a nearby European country. But - It could also have been made in the 1950s as to not mislead anyone, I will have it checked before the 7 day period is over.
A luxurious inventory indeed it is, and if you want to buy it from me, I can offer it for $2500 SBD including free and insured transportation.
To acquire this mantel-clock directly, send the correct amount to this account with an email address, a phone number or steemit.chat or discord username in the MEMO so I can get in touch with you in regards of where you want it delivered, I use DHL fragile and insured services when transporting this beautiful piece of art to your door!
Thank you for your attention, I have other fine-arts for sale as well, so keep following me. Maybe I have something you really really want :)