NEW YEAR NEW CONTEST! WIN 5 STEEM! (ANNOUNCEMENT)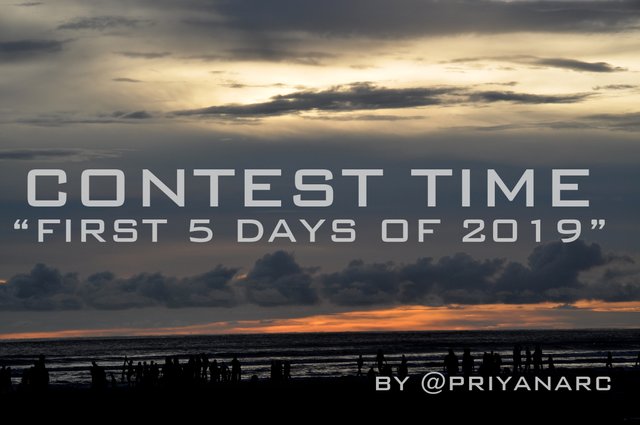 HERE HERE!
May this year bring you happiness, prosperity and make all your wishes come true!
The past year has been a wonderful experience, and steemit has been one of the best things that could happen to me in the previous year.
Along the tidings of the new year, I want to give back to this very community.
I come to all you steemians with very glad tidings in form of this
contest
!
YOU CAN WIN 5 STEEM!!
Starting FROM THE 2nd January I will be announcing 5 different questions each day until 6thJanuary,
you have to answer all 5 questions, either in one post, or 5 different posts, or even dtube videos...that depends on you.
I will curate every post and I will decide the winner on the end of 6th January.
You Have to answer all 5 questions.. remember..Otherwise you won't be qualified for the contest.
So you have to keep an eye on me and my blog ;)
Please read the rules carefully......... Otherwise your post won't be considered as a contest post.
Contest Rules:
Use the title "My Entry for First 5 days of 2019 (Contest Post)"
Mention @priyanarc with the question in the first line.
Use the first tag #bdcommunity, the other four can be whatever you like.
Resteem this post and let others know about this and join in on the fun.
Each post should be at least of more than 100 words.
Remember you have to answer all 5 questions to win this contest.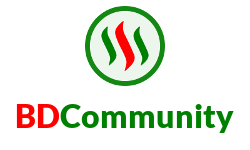 JOIN US
Here is the twist.. If there are more than 6 participants I will select 3 winners. Each will get 5 steem otherwise only one will be the winner of 5 steem.
The goal of the BDCommunity is to establish a strong bond in the Steem Blockchain and to support especially Bangladeshi steemians. BDCommunity rewards members for the wonderful contents they produce. The community always addresses important complexion regarding the overall quality of a post that goes beyond any informative content, and also exhibit how to maintain the standard.