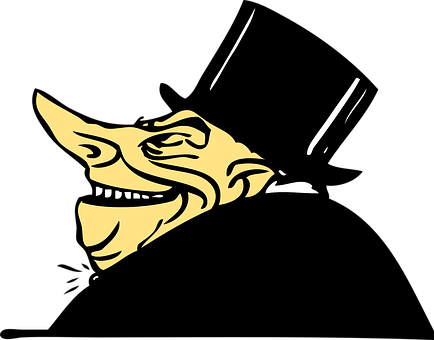 What makes you think a bank is okay? or paper money?
The belief in the banking system is like that of naming and shaming people that avoid tax, why does anyone pay tax should be the main thought, not reinforcing people to be taxed, there is no law that states anyone should pay tax, it is a gentleman's agreement, and nothing more, and fiat currency is only good for burning.
Do you fully understand the monetary system? if not allow me to show you a video, then give you some other information, everyone needs to understand how stacked this current system is against them, especially if you work, or try to cop out, you are doomed to fail, unless you can do as I do not as I say!
It is well enough that people of the nation do not understand our banking and monetary system, for if they did, I believe there would be a revolution before tomorrow morning. "Henry Ford"
The people you vote for pay zero tax, Trump pays no tax, his tax address is the same address as Hitlary Clinton, they rely on YOU to pay tax, not them!
https://www.theguardian.com/business/2016/apr/25/delaware-tax-loophole-1209-north-orange-trump-clinton
They rely on the fact you will pay it back!
Now this is where you have to start getting smarter, they made this stuff out of thin air, backed by nothing, you do not pay it back, they print more, make them print more, stop paying it back, make 1 payment, then refuse, move, forget them, let them forget you, do as I do not as I say!
Here is a Euro mp telling you how it is.
You ready to bring this fake house of cards down yet? I am, and steemfestival Poland is free next year, and at my yard, all welcome, except anyone that is going to bang on about how fantastic steemit is for two weeks, so maybe under 60 reputation eh! Seriously, anyone is invited over next July, I will get a band on & some free beers, bring a tent, the cost is ? fuck all, not a penny, I do not want fiat money thank you very much.
I can lay on some bbq's and take you on a tour, in July we have high wire walkers also, they come from all over the world, they are some cool people, don't believe me, come and have a look see.

Verdict = Banging on about how good steemit is - is not cutting it with me.