backpacker #8 | Keep moving, mental wanks.
---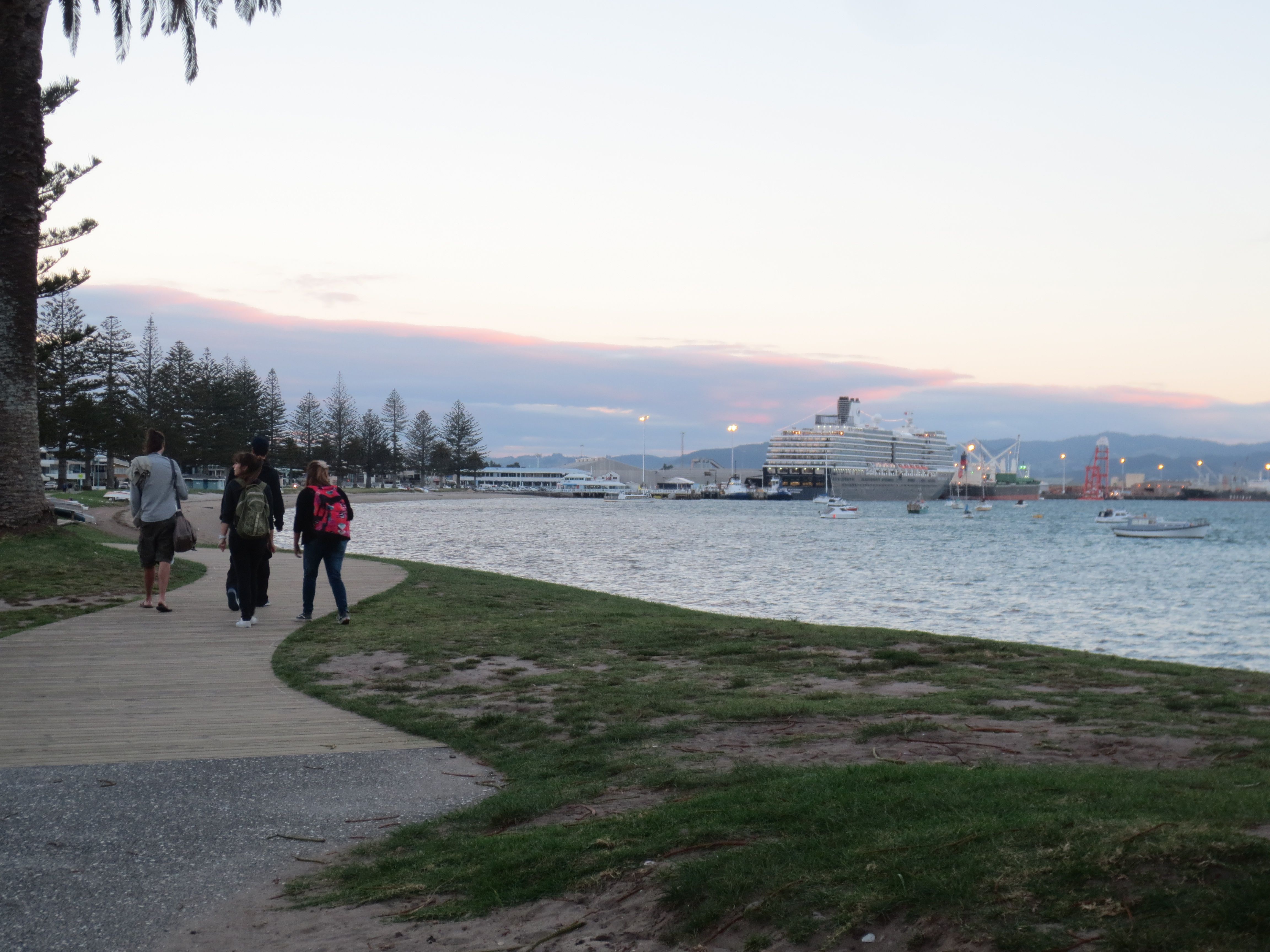 Mount Maunganui, New Zealand. By @cnandofer
---
If there is an advantage of living in Te Puke during the picking season, is that you don't have to pay at all for kiwifruit. If you're picking kiwi at the orchards every once in a while your hand pick a kiwi that is soft and ready to be eaten, I was eating around five kiwis a day when picking.
In the other hand, if you work in the packhouses, there are big bins with the fruit that can't be packed, because it doesn't look beautiful enough, or because is ready to be eaten. You're allowed to fill bags of kiwifruit from those bins and bring it back to your house. In any case, there is a lot of kiwifruits to be eaten for free.
After three months living in Te Puke, I was a little bit sick of the kiwifruit. I needed to move, I wanted to visit more places in New Zealand and I saved a little bit of money during the season. It was the time for me to move on, it was time to say goodbye to the people that became like my family during my first months on this island.
My plan was to travel south and look for a job in Wellington. I've seen some pictures, read about this city and I really wanted to live there. But as a Mexican friend once told me: 'Making plans is like a mental wank because you never know what will happen.'
Wellington and I couldn't make it work out, first I couldn't get to the hostel where I wanted to stay. I ended up in a big hostel where there are that many people; that is hard to make friends, and the weather was very bad every day that I spent there.
A little disappointed of Wellington, I decided to keep going south, I aimed to Christchurch, the place that Chavita told me to go if I wanted to make money.
Again no plans, when I arrived in Christchurch was already dark. No hostel booked, just an address of what it was supposed to be the cheapest hostel in the city... I couldn't find it. After hours walking with my big backpack, I gave up and settled down for a place named The Rucksacker Backpacker.
'Only cash, two dollars extra if you want a blanket', said the bearded man from the reception. This welcome made me think that this hostel wouldn't be a good fit for me but it was dark and I would be sleeping on the street otherwise. Anyways, I wanted to stay just for a couple of weeks and move to a flat... Another mental wank.
What I didn't know at this moment, was that I would end up living in this place more time than in any other place that I lived in New Zealand and that at the end it would change my life.
---
More backpacker.
---