Hey There SteemVerse Friends,
And the challenge from @anomadsoul to watch all the Avengers movies in chronological order leading up the EndGame continues. Today we finally got to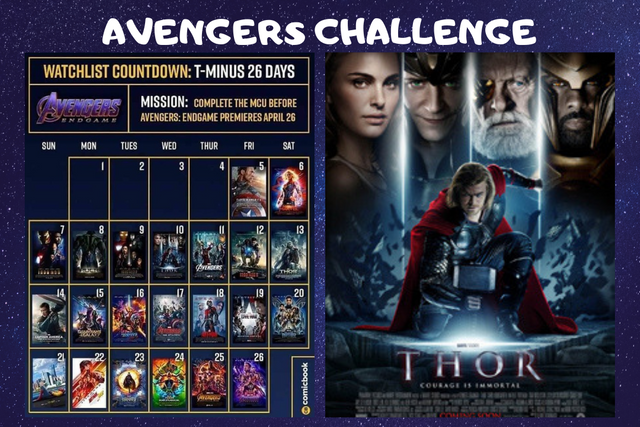 Thor
Thor is the son of Odin, King of Asgard. Your typical Alpha male, he is eager to lead, ready to take over his father's throne. Driven to win regardless of the consequences, he makes some bold decisions that leads to a war. His father, banishes him to Earth along with Mjolnir, his faithful hammer. Odin however put a spell on Mjolnir, to now only be obtained by the one who is worthy.
Loki, Thor's brother who also yearns his father's approval finds out he had been adopted. His misguided envy of Thor and anger with the betrayal, leads to some irreversible decisions. The sibling rivalry comes to a tragic end.
.
Here's the Trailer for your viewing pleasure

Video Source
If you would like to take on this challenge, you can find more here.

Images & Videos are from my Photo Gallery unless stated

I Truly Appreciate Your Time Here :)

Till We Meet Again Over Text, Pics, Videos, Maybe Even Coffee ....




Live Life Loud & Steem On




❤️sh33la